Move over Professor X, Doctor Doom has recruited his own X-Men team
Don't call them the D-Men... call them Doctor Doom's X-Men
Imitation is the sincerest form of flattery, and this fall Doctor Doom is doing that for the X-Men.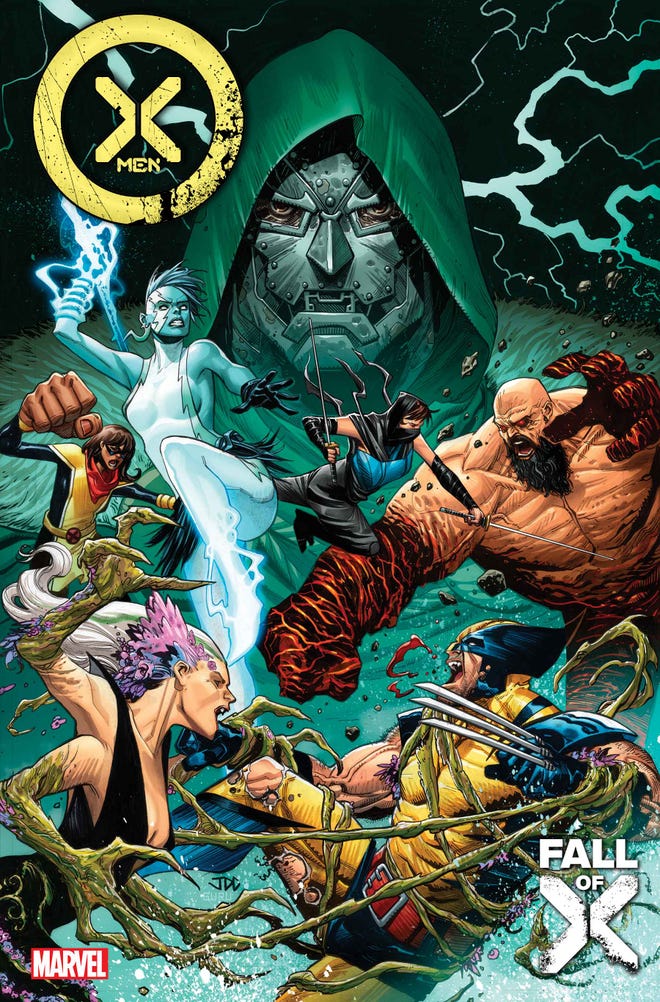 Although he'll never admit to it.
Recently in Marvel Comics, the X-Men have had more losses than wins - and in that Doctor Doom sees an opening. Doctor Doom is recruiting his own band of mutants - all from his country of Latveria - to form a team of his own.
No, it's not the D-Men.
It's Doom's X-Men.
As announced during Marvel's Designing the X-Men panel at SDCC 2023, Doom's X-Men will debut in X-Men #29 this December - part of the long run by writer Gerry Duggan and artist Joshua Cassara.
"This is Doctor Doom with his own personal team of mutants," says X-Men senior editor Jordan D. White.
"When you're creating new mutants, or superheroes in general, I have a daughter who loves Pokemon, so it's like, what kind of Pokemon do you have? Here's an electrical type, here's a plant type…" adds Cassara.
X-Men #29 goes on sale this December.
---
Popverse saw it and did most of it, and you can find all about our guide to All the big news, magic, and moments from San Diego Comic-Con. And if you want to go to SDCC next year, we have the San Diego Comic-Con 2024 dates as well.