Get ready, the 2024 San Diego Comic-Con dates have been confirmed (and its a busy weekend)
What are you doing in late July 2024, anyway? We're doing Comic-Con International: San Diego
San Diego in July. Lows in the 60s, highs in the 70s. Low humidity, lots to do, and loads of comics, movies, and TV celebrities and events to bear witness to.
Of course, I'm talking about Comic-Con Interional: San Diego - or SDCC as its come to be abbreviated.
Popverse has confirmed that the dates for next year's event - #SDCC2024 as the hashtag will probably be - is Thursday, July 25 through Sunday, July 28, 2024 - with the customary preview night on Wednesday evening, July 24.
The event will once again be held at the San Diego Convention Center, its home for the past 41 years - and at least one more until the con decides whether or not to renew its deal with the city.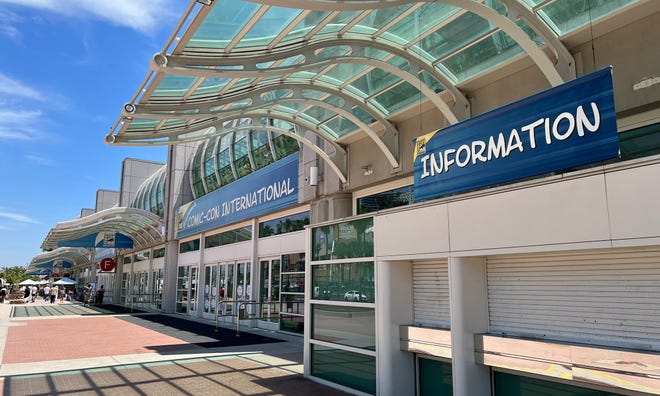 While it's too soon to say who the guests, panels, or exclusives will be (hey, be patient!), we can look at the upcoming movie schedule to begin to imagine what could be there.
The big one is, of course, Captain America: Brave New World - scheduled to debut exactly smack dab in the middle of SDCC 2024 on July 26.
Also coming on or after July 2024 to your local megaplex will be SDCC-friendly films such as the live-action adaptation of the Borderlands game, the Blumhouse horror Speak No Evil, a new Alien film, Beetlejuice 2, Transformers One, Joker: Folie à Deux, Gladiator 2, Thunderbolts, Sonic the Hedgehog 3, and an as-yet-untitled Jordan Peele movie we're already too excited for. That's assuming Hollywood studios come to their senses and negotiate fair deals to resolve the WGA writer's strike and the SAG/AFTRA actor's strike.
The confirmed SDCC 2024 dates are different than the ones briefly floated by the San Diego Convention Center earlier this year - a "Private Event: Convention with Trade Show" taking place July 17 through 24 2024 - but hey, SDCC must be a difficult thing to book.
This news comes on the heels of San Diego Comic-Con announcing a new con - the San Diego Comic-Con: The Cruise in early 2025.
While you count down the days to those though, remember - there's a full-on San Diego Comic-Con going on right now which you can enjoy vicariously through Popverse right now.
---
Get excited for this and other big pop culture events with our upcoming comic conventions guide.