SDCC 2023: Geeky clothes for geeky women found (and bought) at Elhoffer Design booth
Want a vest that makes you look like a Hobbit (in the best way)?
There are many different ways to wear your geekdom. Some people like to cosplay, others like to don tshirts with logos or funny references… others like to go even more low key with their wearables. Elhoffer design caters to these last fans, promising "everyday geek fashion for women." And it looks like those fans love it, as the Elhoffer booth at San Diego Comic Con looked pretty busy when Popverse stopped by.
Not only was the Elhoffer booth showcasing racks of pop culture inspired sweaters and jackets and skirts, but they were even selling mystery boxes for those who want to be more adventurous with their purchases (who doesn't need a little more mystery in their lives?).
Elhoffer Design sells clothes almost all designed and manufactured in Los Angeles, and all the clothing is inspired by pop culture! As for how this year's San Diego Comic Con is going for the booth, Elhoffer public relations representative Susan told Popverse "San Diego is going wonderfully for us... the energy has been really positive," calling the crowd sweet, and even more polite than a regular year.
So, in case you're looking for something cute to wear while representing your fandom, check out Elhoffer Design at booth 1137 in the Exhibit Hall at San Diego Comic Con. You may just find your next perfect con fit.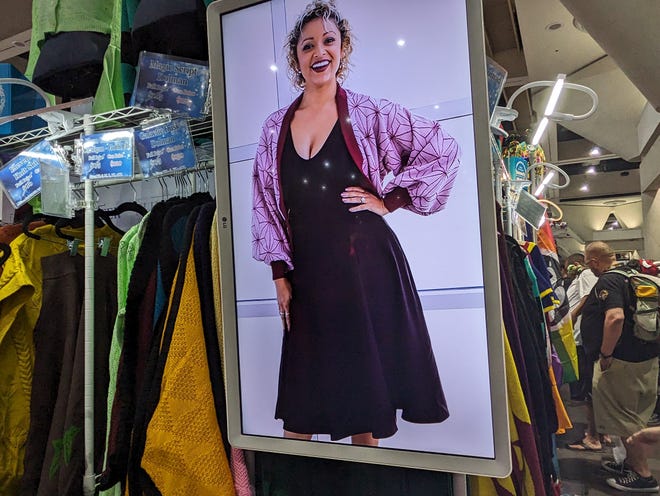 ---
Popverse saw it and did most of it, and you can find all about our guide to All the big news, magic, and moments from San Diego Comic-Con. And if you want to go to SDCC next year, we have the San Diego Comic-Con 2024 dates as well.