New York Comic Con: Best places to grab food near the Javits Center
A guide on finding food near the Jacob Javits Convention Center
So you're at New York Comic Con and you're thinking to yourself, Man, I have been inside this building for so long now that I finally understand what Mr. Frodo meant when he said he could no longer remember the sound of water, the touch of grass, or most importantly the taste of food.
But then you go outside to find some place to sit and grab a meal, because you're at the Javits Center, New York City's premiere convention center. Of course they're going to have a million food options within a hundred feet, right?
Cue everyone who has ever attended an event at the Javits Center laughing hysterically.
Yeah, there really is pretty much next to nowhere to eat directly around the Javits Center. You're going to have to hoof it a little bit. In New York City we make you work a little bit for your joy. But those who do so will be greatly rewarded.
Nearby
The closest food you're going to find outside the Javits Center is east of 11th Avenue on 9th or 10th Avenue. The downside is, most of it is pretty pedestrian—markets, fast food with little seating. (There is a hidden little park on 37th between 10th and 11th.) But there are a couple places worth mentioning.
Friedman's
A wonderful little restaurant on the corner of 10th Ave. and 35th St. Friedman's has a nice menu that includes breakfast, lunch and dinner (sandwiches, burgers, salads), a small bar perfect for you and a friend to catch a drink at the end of the day (and plenty of specialty drinks), and also a Pastrami Reuben that the staff recommends. (If it's your first time in New York, you gotta try a pastrami reuben.)
Prices are pretty reasonable; you're going to pay $20-$25 for your main plus drinks. They're open 9am-9pm and the seating is okay—lots outdoor on the side of the building, a little less inside, but some wonderful rail car-type booths.
The one issue with Friedman's: it's the closest place to Javits with any character, and they don't take reservations. (They also won't seat you until your full party has arrived.) So be prepared to wait.
Finn's Bagels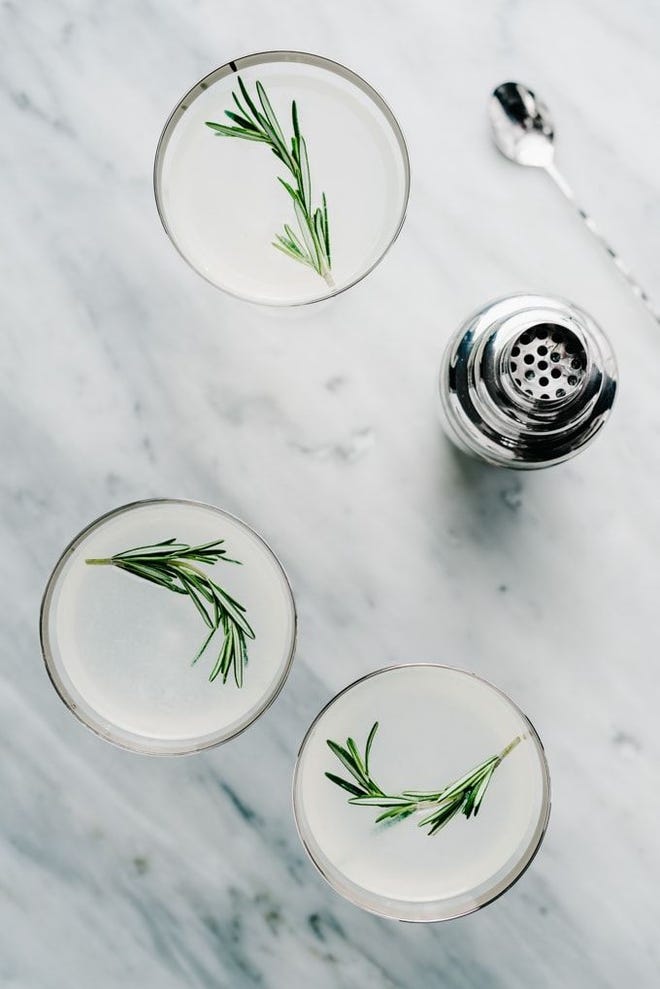 Located on 10th Avenue just south of 36th St., Finn's is really just a fast food bagel and coffee place.. But it does open at 6am, which makes it an ideal place to stop and grab some food and drink if you need to be at Javits early to wait in a line.
Courtyard Hotel
Located at 10th and 34th, the Courtyard Hotel has a dining/meeting space called Catria on the floor below the entrance. The ambiance is very much airport rest area office space—TVs showing cable news, tables where you can plug in and work; the menu is not terribly large and pretty ordinary—eggs, burgers, fish, and steak), but not too pricey ($15-20 for most mains.) But if you need a space just to crash or work, this can definitely work as that (and they sell coffee). Also, upstairs just inside the entrance there's a little market with sodas and snacks if you need a place to stock up.
Travel
You could keep walking to 8th Ave., and if you do so, you will find fast food and New York City crowds, and aren't you already getting enough of that at the Con? So I'm going to suggest some better options.
But first, just to note, 8th Avenue is where you start to find subways that run north/south along the western half of Manhattan. (Central Park is to the north; Greenwich Village is to the south). The A, C, and E trains run along 8th. The 1, 2, and 3 run on 7th Avenue. And the N, R, S, and W run along Broadway, which sort of cuts across town here.
The subways are safe, and by far the best way to get around town. Lyft, Uber and cabs are also available, but beware. Traffic in New York City is no joke.
Penn Station is also at 34th and 8th. Depending on where you're coming from, you may be arriving or leaving New York from here. Penn Station also has lots of fast food places underground, but it can get pretty depressing down there.
The Real Gems
If you're willing to walk a little further down on 10th or 11th, there are some great, interesting places to have a drink, a meal or just relax.
Manhattan West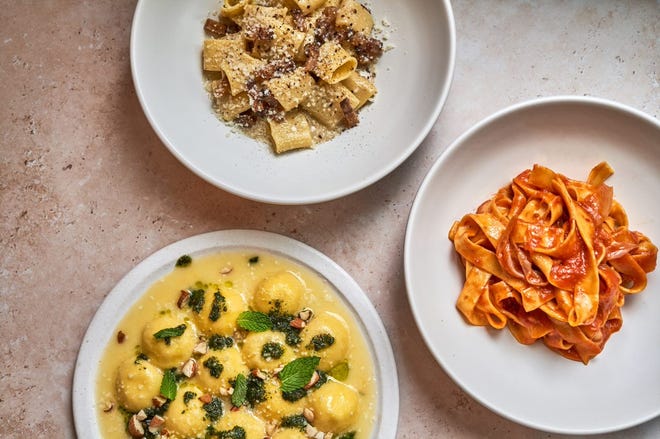 Between 9th and 10th Avenue from 31st Street—33rd Street, Manhattan West is an outdoor mall with a California casual vibe and lots of food options. The first, and maybe the best, is Citizens NYC, an indoor food court to be found near the 33rd St. entrance to the mall. (Cindy Lou's Cookies is just to the right of its doors.)
Citizens' dozen or so boutique fast food places offer, among other things, chicken, Spanish food, Mediterranean, pan-Asian, plant based dishes, Umami burgers, fancy New York sandwiches (with their own smoked pastrami), and cookies/sundaes. These are all very gourmet-like places—you will find no sign of a McDonalds, Subway, or dollar slice pizza here. But the prices are not bad, $15-$25 for a meal. And the food court has a lot of room to sit—and on a nice day there's more outside if you walk out the mall and down to the end of the nearby Whole Foods, where there's a very pretty, roofed outdoor seating area. Citizens is open 11am-9pm, and you can order ahead of time online.
Across from the Whole Foods you can also find some coffee shops and a couple proper restaurants—Ci Siamo, a nice sit down Italian place, and Zou Zou's, a fancy Mediterranean restaurant with big Parisian café energy. They're both on the pricier side—you're going to pay $25 minimum just for your entrée at lunch or dinner. But they might be a nice place to spoil yourself some night.
Cedric's/The Shed
On the north side of 30th Street between 10th and 11th, there is what looks like a nondescript office building called "The Shed." Inside are two fantastic places worth checking out.
The first is Cedric's, a bar with casual, comfortable seating and absolutely fantastic cocktails. (I cannot recommend the Jacquiri enough. Wow wow wow.) They do some food, too; it's not a big menu, but if you want a flatbread or salad they offer some options, plus a couple very tasty desserts. Food and cocktails will each run you about $16, but they have a unique happy hour deal: Wednesday-Friday between 1-5pm, food is half hour and drinks are $5. (Seriously, this is the kind of secretly amazing place that New Yorkers live to find. Highly recommend.)
On the other side of the building from Cedric's is an 8-story art and performance space, "The Shed." Here you can find everything from off-Broadway shows to wild immersive experiences like getting to wander in a massive spider web. Pretty much anything is possible here. You just need to check the website ahead of time to see what's going on.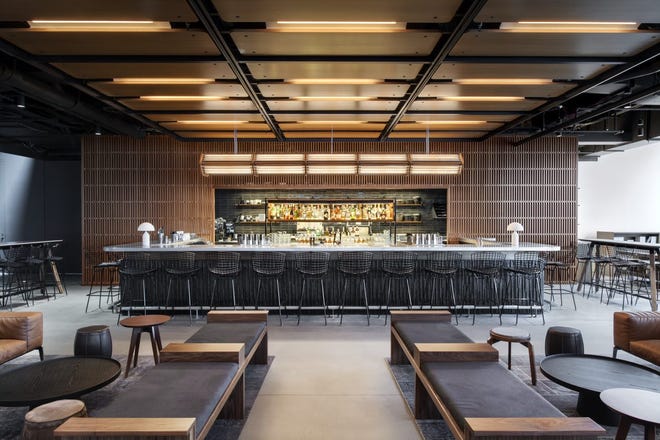 Mercado Little Spain
A little farther up 30th Street toward 10th Avenue is Mercado Little Spain, an indoor Spanish market that has a ton of little shops, bars and restaurants, and a nice outdoor restaurant space, too. Within the market you can get a drink at Bar Celona—their signature is a Salt Air Margarita, where instead of salting the rim they top the drink with a sort of lime-flavored salt foam; have a dry-aged ribeye Spanish burger at the funky Lena restaurant (note: at $32, it's likely one of the more expensive burgers you're likely to find); or grab some octopus or shrimp gambas al ajillo at the nearby La Barra restaurant, where everything is under $20. If you're lucky you can even play foosball while you're eating. (La Barra has a glass table in the center of their area with a foosball game underneath, which features not just soccer players but the Joker, the Statue of Liberty, a nun, and a wrestler. Note: You have to be in a party of 5-6 to get this table.)
Porchlight
If you're willing to walk just a tiny bit farther down from The Shed, at the corner of 28th and 11th is Porchlight, an indoor/outdoor restaurant which does Southern food with a modern twist. The indoor space is dark wood and has a good amount of seating. Specialties include the Fried Green Tomato Sandwich, which is their take on a BLT; cheddar biscuits with Kano syrup; and the Gun Metal Blue, a mescal drink. Prices are very reasonable, the mains all $20 or less, and reservations are highly encouraged. They often get very busy in October.
FWIW, both Cedric's and Porchlight had people working there who were huge fans of NYCC and had attended. My waitress at Porchlight actually had her hair dyed red and purple in honor of Harley Quinn. If you're looking to support our people, these are good places to go.
And finally…
Have a New York Experience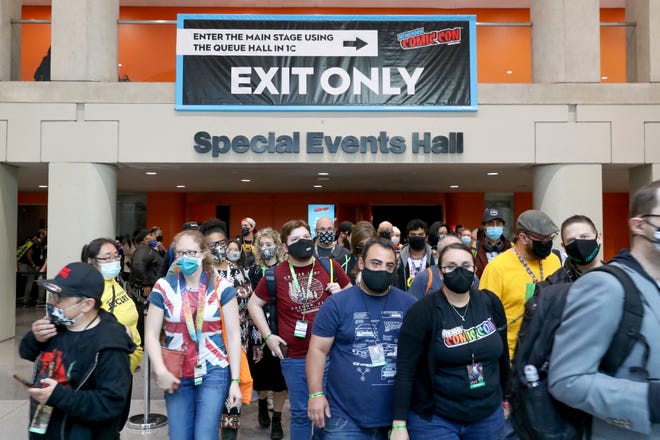 Part of what makes New York City so great is it always has a million things going on, and you can get to them so easily. Very close to the Javits Center sits the Highline, an elevated freight rail line that's been turned into a very pretty public park; you can find little places to snack there, lots of benches with views of the Hudson, or have a really nice long nice walk.
But you might also take a night away from the Javits Center area. If you're looking for suggestions, I highly recommend hopping on the A, C, E or the 1 train down to Greenwich Village anytime after 5:30pm and heading over to Marie's Crisis, where you can get a cheap handcrafted drink from handsome bartenders and sing show tunes in a dive bar with some of New York's sassiest and most talented pianists and patrons. "Defying Gravity" was never so much fun.
---
NYCC 2023: The panels, the guests, the booths, and the Popverse presence you can expect