Summer in San Diego: An insider's guide to non-Comic-Con activities
Take advantage of San Diego while you're in town
Comic-Con International: San Diego (SDCC) is an exciting event that celebrates all facets of pop culture. Many visitors will spend the majority of their time either in their hotel room or at the event listening in on panels, shopping for collectibles, waiting for signings, and more. If you're a little more adventurous, you might explore San Diego downtown for a bite to eat and some drinks. However, the city is more than the San Diego Convention Center and nearby Gaslamp Quarter.
San Diego is filled with rich history and culture, and there is a myriad things to do that can satisfy anyone's interests. If you can manage to pull yourself away from the con, even briefly, you have an opportunity to have a greater experience.
Whether you are arriving early, staying a little later, or don't have tickets for every day, there are plenty of other things to do all over the county. Here are recommendations to fill up any downtime.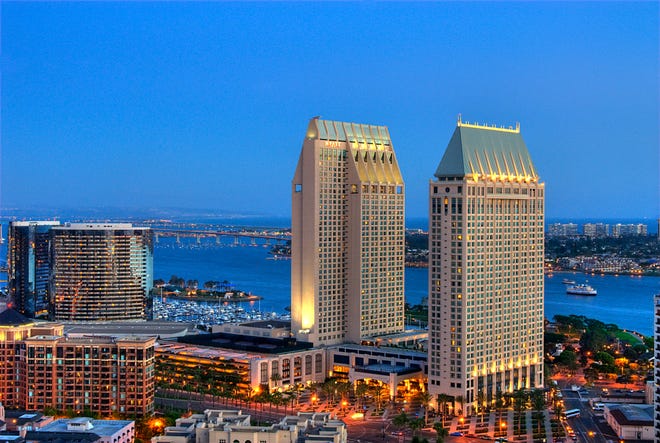 Want a taste of SDCC but wasn't fortunate enough to purchase a badge? Head over to the Comic-Con Art Show at the Manchester Grand Hyatt, which is within walking distance from the convention center. In the Grand Hall, a wide variety of items including original drawings, paintings, sculptures, and jewelry will be displayed by professional and amateur artists. There is even a chance to take something home with you since many pieces can be purchased via Silent Auction or Quick-Sale. You must be 18 or older to participate, but admission is free.
Manchester Grand Hyatt • Lobby Level • Grand Hall CD
Thursday & Friday: 9:00 AM–9:00 PM
Saturday: 9:00 AM–6:00 PM
Sunday: 9:00 AM–7:00 PM
The exhibit floor is filled with CGC graded slabs, discounted trade paperbacks, and boxes of back issues, however, it might be hard to find the new releases of the week. In the East Village, Now or Never Comics has you covered. The 2021 Will Eisner Spirit of Comics Retailer Award nominee not only has a wide selection of comic books, but also has new and vintage toys, video games, and more.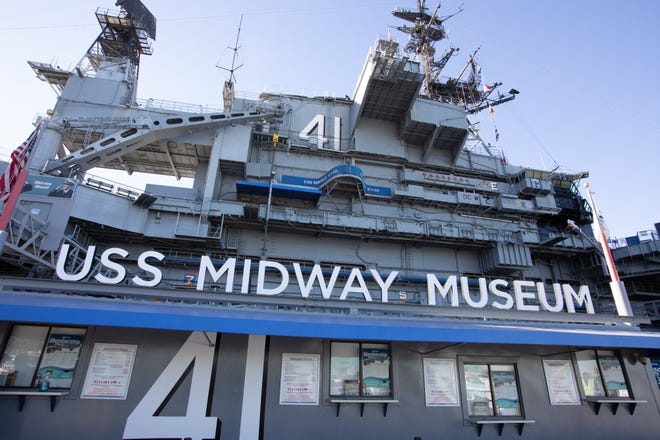 The USS Midway Museum also has the distinction of being an aircraft carrier. Observe firsthand the various sections of this impressive sea vessel and learn how the approximately 200,000 sailors lived on board. There is also an extensive collection of aircraft presented, many of which have ties to Southern California. Included with admission is entry to the Battle of Midway Theater which shows an immersive film about one of the most important naval battles during WWII. For an added fee, there are flight simulators and VR experiences.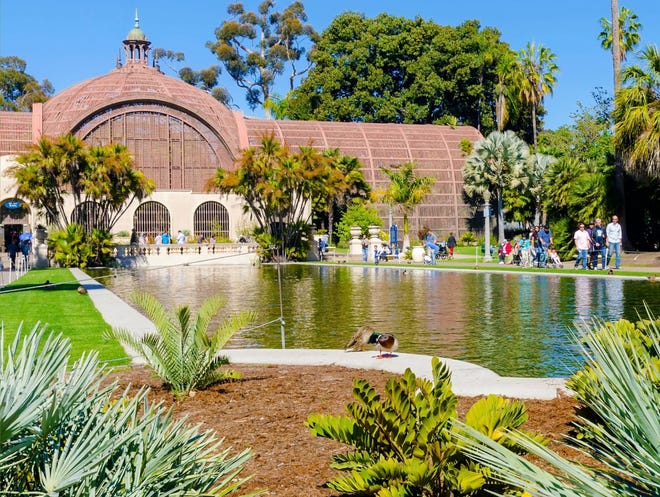 Only a few miles away from downtown is the urban escape of Balboa Park. It has several gardens to visit, trails to walk on, and museums to explore. The world-famous San Diego Zoo is within its confines. The buildings possess unique architecture along with intricately carved designs. In previous CCI events, they have provided free shuttles from the convention center to the Comic-Con Museum, which is inside the park.
Hop on board the Green Line trolley to head over to one of the most historic spots in the city. It might be a little touristy, but Old Town is still a fun spot. Step back in time to stroll alongside buildings that are over 150 years old and discover how the early settlers lived. The area is also a good place for a meal with many dining options.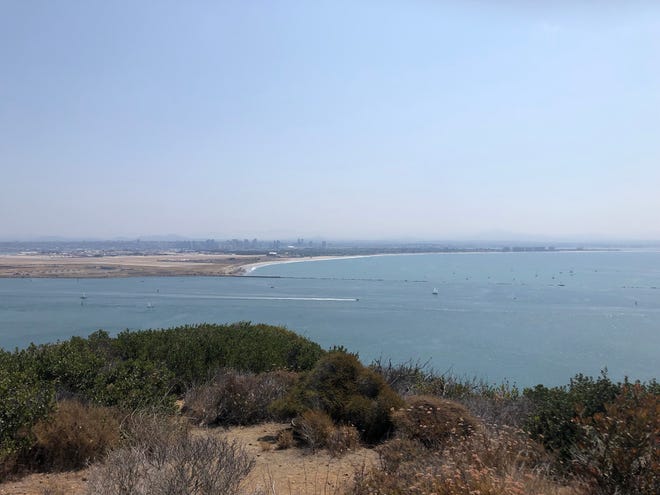 Cabrillo National Monument commemorates the first time European settlers set foot in the Western United States. There is plenty of hiking for all skill levels, and spots on the paths have breathtaking views of Downtown, Coronado Island, and the ocean. Closer to the water are tidepools to encounter small sea life and critters. Though the best time to experience these rocky intertidal zones is during the fall and winter months.
Theme Parks
Historically, Lego has some of the most sought-after exclusives at SDCC with limited-edition construction sets and Minifigure giveaways. Why not visit their theme park while in town as well? North of the city in Carlsbad is Legoland. It's a family resort featuring the iconic Danish building bricks. There are numerous regions to explore with different themes of pirates, Ninjago, and The Lego Movie.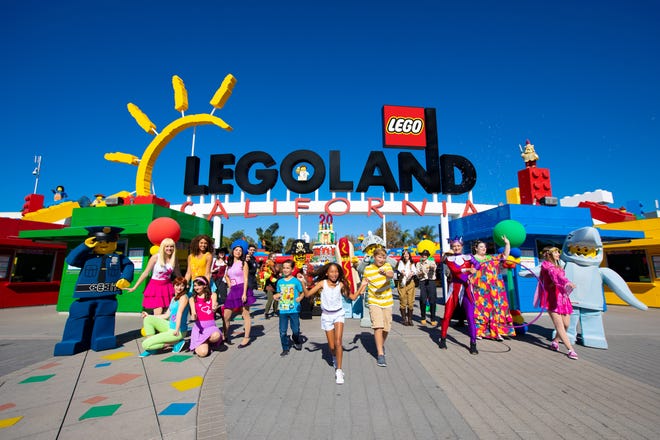 Another amusement park worth considering is Sea World. They are home to countless marine life; some you can even get hands-on within their Explorer's Reef Touchpools and tidepools. They are more than an oceanarium since they have exciting thrill rides. Get turned inside out on their roller coasters Manta, Electric Eel, and the newest addition, Emperor.
Sports
San Diego loves their Padres, and if you're in town the week before SDCC, why not catch a game or three. July 15–17 will be their Star Wars Weekend where they have activities planned from Manny Mandalorian bobblehead giveaways to a special themed fireworks show to costumed character photo ops.
Also, in action the same weekend is the San Diego Wave FC. This is the inaugural season for the NWSL women's soccer team, and they will host Racing Louisville FC on July 15. The team has assembled a talented squad with rising star Naomi Girma, World Cup Winner Abby Dahlkemper, and one of the world's best Alex Morgan. Her offensive prowess alone is worth the price of admission.
The San Diego Loyal is the men's soccer team, and they are almost as new forming in 2020. Even though they play in the second division, their matches are always a good time within the intimate environment of Torero Stadium. If you can pull yourself away from the convention center, watch the Loyal compete against the Rio Grande Valley FC Toros on Saturday, July 23.
Beaches
Comic-Con is during July, so what better time to soak up some sun at the beach. The closest one is a short ferry ride away to Coronado. There is a mile and a half stretch of coastline for the three 'S's,' swimming, surfing, and sunbathing. Plus, Coronado Beach is regularly voted as one of the country's best beaches every year.
Further north is the neighboring Pacific and Mission Beaches. The former attracts a younger crowd with its trendy bars, restaurants, and shops near the boardwalk while the latter is more laid back and caters to families. It also has Belmont Park, an oceanfront amusement park that is free to enter but charges a fee for rides and attractions.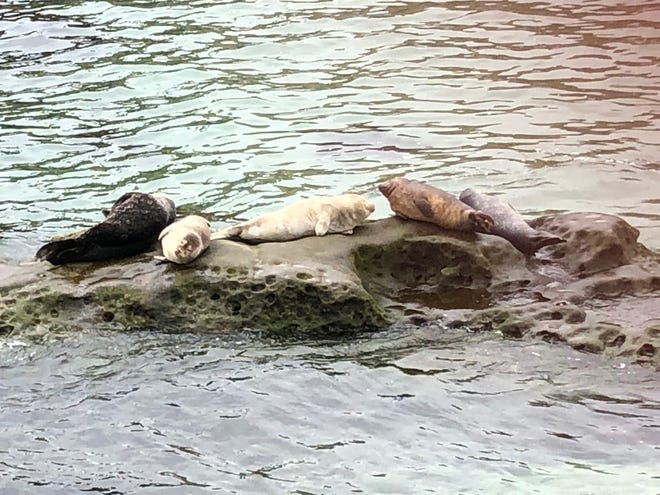 La Jolla is a highly visited destination because of its many beaches. At La Jolla Cove, this small coastal inlet is the perfect location to spot many California sea lions that lounge around the area. Meanwhile, La Jolla Shores is where you can partake in water sports such as kayaking and scuba diving to survey the kelp beds.
Breweries
San Diego is also known for its craft beer community, and breweries embrace the Comic-Con spirit during the convention. Border X Brewing, in Barrio Logan, is known for their Mexican-influenced beers. Their Horchata Golden Stout is one of the best beers available year-round. In the past, they have also hosted the free and all-ages event, Chicano-Con, during SDCC, which spotlights the work of Latino artists. Previous guests include cartoonist Lalo Alcaraz and Robbie Reyes actor Gabriel Luna.
California Wild Ales has held an annual Comic-Con Tap Takeover for the past three years. That's some dedication considering the past two were during no in-person convention. This brewery, focusing on complex barrel-aged sours, has special releases during the weekend with pop culture inspired selections including Cherry Potter, Daenerys Tar-Berry-an, the Mangolorian, and more. They have two locations; one in Sorrento Valley and the other in Ocean Beach.
Harland Brewing Co. doesn't hold an event to coincide with San Diego's biggest occasion, but they make great beer. In a county with over 150 breweries, they manage to separate themselves as one to watch. The first-ever San Diego Beer News Awards presented them a Bronze for 'Best Brewery' in the central region as voted by the industry, and a Bronze for Best Lager as voted by the fans. Three locations in Scripps Ranch, One Paseo, and Bay Park will always have an assortment of IPAs, and limited releases are inventive and delicious.
---
Looking for a place to eat? Check out Popverse's guide to the best eateries near San Diego Convention Center.