Sandman's Jenna Coleman looked towards Keanu Reeves' Constantine for inspiration for her character
Jenna Coleman discusses Johanna Constantine and playing a rogue
At San Diego Comic Con, Jenna Coleman chatted all about the new Netflix adapation of the Sandman comic and her new character (or characters), Johanna Constantine. When describing Constantine, Coleman tells Popverse "She's kind of rougish, cynical, and it's all about humor and deflection and her dryness and wit, but underneath it is this kind of wounded, lone warrior."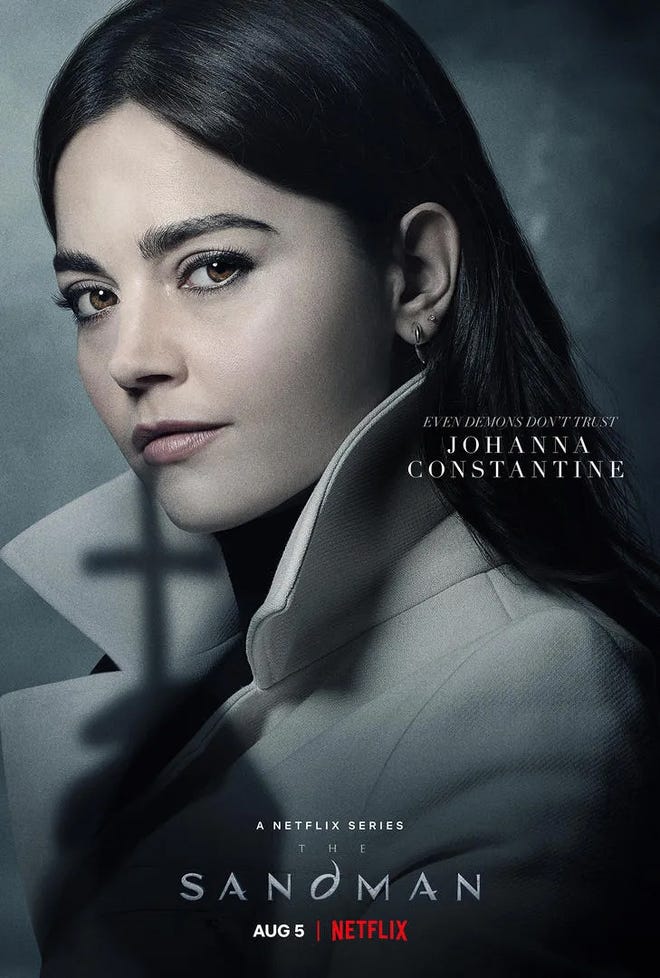 But Johanna's role in Sandman isn't just about being a rogue. Rogues, as we know, get exponentially more interesting when someone starts to get under their skin, and it looks like Constantine will meet a sort of match with Tom Sturridge's Dream who is able to poke at her vulnerabilities more than a normal person might, "The one place that she usually hides— and she would hide, is her dreams, and he sees her there."
As for developing how she would play Johanna Constantine, Coleman first looked towards how the character has changed in this new script, "This is Constantine who has risen through the ranks and is now the exorcist to the Queen." As for inspiration, Coleman focused little on previously filmed versions of the character, except for the Keanu Reeves' film— which she did draw from. Other than Reeves' Constantine, she stayed away from rewatching other interpretations— "I just wanted to take this Joanna Constantine in this form and run with it," she explained, "It was so clear to me what to do off the page."
For more on Netflix's Sandman, read our report from the
show's Hall H panel from Comic-Con International: San Diego
.
Sandman will be available to stream on Netflix on August 5, 2022.
---
To check out who else Popverse talked to this year at San Diego Comic Con, check out our Popverse's SDCC coverage roundup.