Chef Duff Goldman bakes Kung Fu Panda almond cookies for fans at San Diego Comic Con
The fan-favorite Chef delighted his fans with his stories (and his baking) at this year's SDCC
Chef Duff Goldman may be the celebrity chef who made the cake for President Barack Obama's second inaugural ball, but that doesn't mean he only bakes for the rich and famous. This year, at San Diego Comic Con, Chef Duff brought (and personally handed out) cookies to his fans.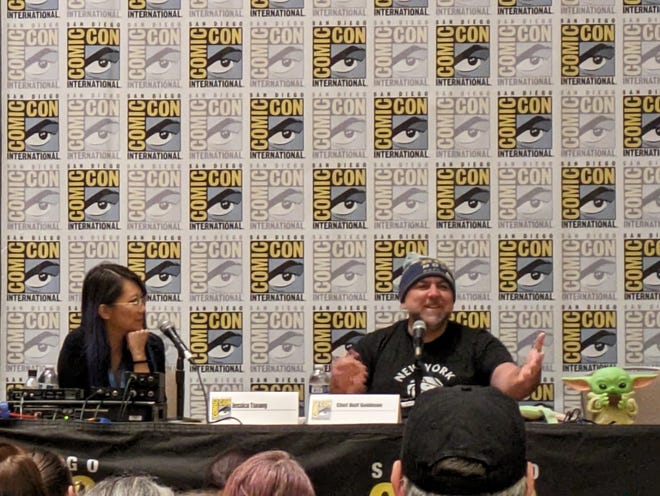 During the panel 'Michelin and Celebrity Chefs on Fandom Food' at the Marriott Marquis this year on Sunday morning, Chef Duff shared fun personal anecdotes to a packed room. It was clear the audience was passionate about Chef Duff's work, and everyone seemed to have a nice time as Chef Duff shared about his cooking life and his family's relationship to food.
But it was when Chef Duff was asked about why people connected to chefs on TV more than maybe other celebrities like actors, that Chef Duff began to speak about the personal connection of cooking. "I feel like there's a real connection," Chef Duff said, "because we're cooking food, right? Cooking food, telling stories, relating ourselves to it." He then revealed that he brought cookies for the audience. "It's a very personal thing," he shared about cooking, "The whole time I was like, thinking about you guys… I love doing this"
The panel went on to cover what it's like making Star Wars cakes, baking corn bread for two years straight, and even what happens to the food made onscreen (it is always eaten). But then to wrap up the panel, Chef Duff asked the audience if anyone remembered the movie Kung Fu Panda, and more specifically the scene where Master Shifu tells Po about Monkey's almond cookies on the top shelf. Those were the cookies he brought for his fans and handed out one-by-one after his panel.
They were delicious.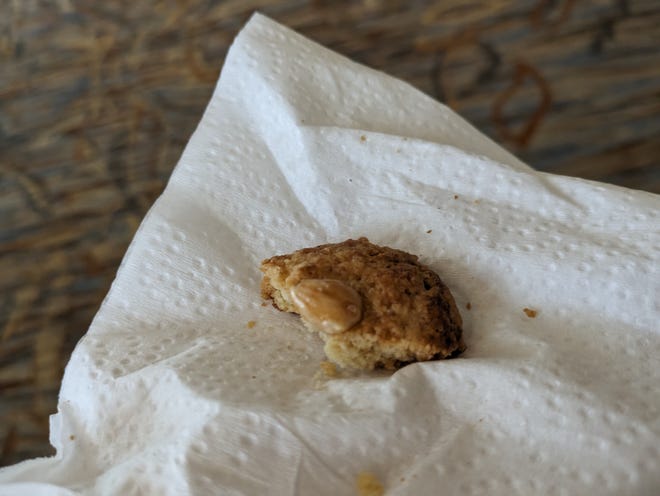 ---
Popverse saw it and did most of it, and you can find all about our guide to All the big news, magic, and moments from San Diego Comic-Con. And if you want to go to SDCC next year, we have the San Diego Comic-Con 2024 dates as well.