How Shawn Martinbrough became a Jack of all comic trades
Popverse sits down with comic book artist and writer Shawn Martinbrough to talk about his comic book origins and how that informed his current career path.
Shawn Martinbrough started his career at Marvel Comics' Epic line as a painter, and now he's an Eisner award nominated artist who has both written and drawn for Batman, collaborated with comic book giant, Robert Kirkman, on Thief of Thieves, and has opened his own art exhibit at the Society of Illustrators featuring his creation - Judge Kim and The Kids Court (The exhibit closes March 18, so go now!).
Popverse was lucky enough to be able to chat with Martinbrough about his ever-expanding career, what made him begin his artistic endeavors, what creators influenced his style, and how he's been able to carve his name in different sides of not only the comic book industry, but also the entertainment industry as a whole.
Let's jump right into it, what made you want to work in comics?
I became a comic book fan way back in elementary school. I read most of the monthly DC and Marvel books, traded copies with my friends and then discovered a comic shop, a magical place where you could buy back issues. I started to copy the art and draw my own stories. When I graduated from I.S. 180 (junior high school) in the Bronx, I applied to the Fiorello H. LaGuardia High School of Music and Art in Manhattan and got accepted as an art major. My folks had enrolled me in a local painting class that I took once a week in the Bronx, but attending Music and Art really began my formal training as an artist.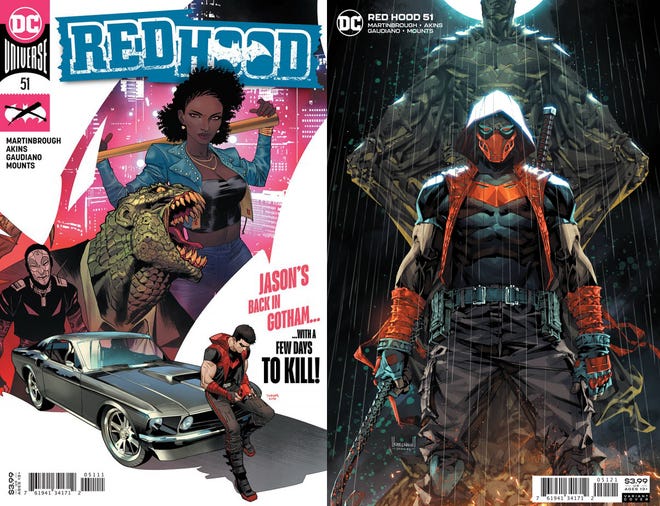 How did your work in comics help you find your artistic voice in other mediums?
Discovering the concept of storytelling in comic books was the foundation for my becoming an artist. As I got older, I began to look at film and television from a technical aspect. What types of angles is director George Lucas using in Star Wars? How are they similar to angles used in panels drawn by the comic book artist John Byrne drawing the Fantastic Four? I developed a passion for storytelling in comics, commercial illustration, writing and filmmaking. It was very organic.
Your art has been described as noir. You even wrote a book about it! What draws you to this style?
I grew up loving artists with completely different styles, which was one of the cool things about buying monthly comic books. For example, the late, great George Perez had a completely different style from John Buscema. John Romita Jr. had a very different style from Bob Layton, etc. Everyone loved artists Art Adams and Michael Golden.
I started studying the line variations used by artists like Walt Simonson, Kyle Baker and Barry Windsor Smith. Then, I began to gravitate towards artists such as Frank Miller & Klaus Janson, Mike Mignola, David Mazzucchelli, Bill Sienkiewicz, who used more shadows in their work. This is where I found my lane, and people began to describe my style as 'noir' influenced, and it stuck. It got the point where fans would ask me about my process, so I authored How to Draw Noir Comics: The Art and Technique of Visual Storytelling which was a window into my creative process and approach to telling a story.
How has your style changed over the years?
I think my style has become more refined. My drawing has definitely improved. I began my professional career in comics working for Marvel Comics' Epic line as a painter, so transitioning from working in full color to black and white was an interesting change early in my career. I'm always striving to tell the best story I can visually and constantly think about a great quote from the late, great artist Alex Toth, which was "Only draw what you need to."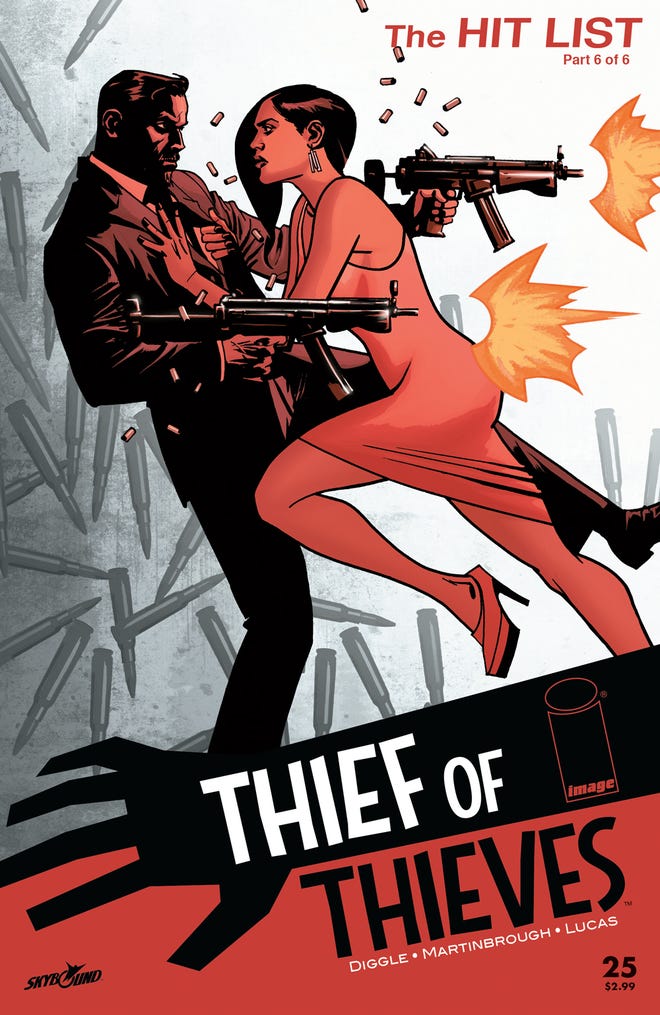 And how did you connect with Robert Kirkman for Thief of Thieves?
Back around 2010, Kirkman reached out to me out of the blue with an email saying that he was big fan of my work, and would I be interested in working with him on a "non-zombie related project." This was months before the The Walking Dead television show exploded on AMC. I was intrigued by the opportunity to create a new world of characters from the ground up, so I accepted Kirkman's invitation and we hit the ground running.
Would you like to see the story adapted like many of Kirkman's other properties?
Of course. The adaptions of other Kirkman comic books such as The Walking Dead, Outcast and now Invincible have all been great and very faithful to the original source material. I illustrated forty-three issues of Thief of Thieves, which encompasses about seven story arcs written by Kirkman, Nick Spencer, James Asmus, Andy Diggle (who wrote three of the arcs) and Brett Lewis. There's more than enough great source material to adapt, so let's see.
Would you like to work with Robert again on a Thief of Thieves related project or a whole new venture?
It could be fun to revisit the world of Thief of Thieves after all of these years. I always had a Redmond/Conrad Paulsen origin story in the back of my head. If there were something else interesting to collaborate on, sure. It would really come down to scheduling.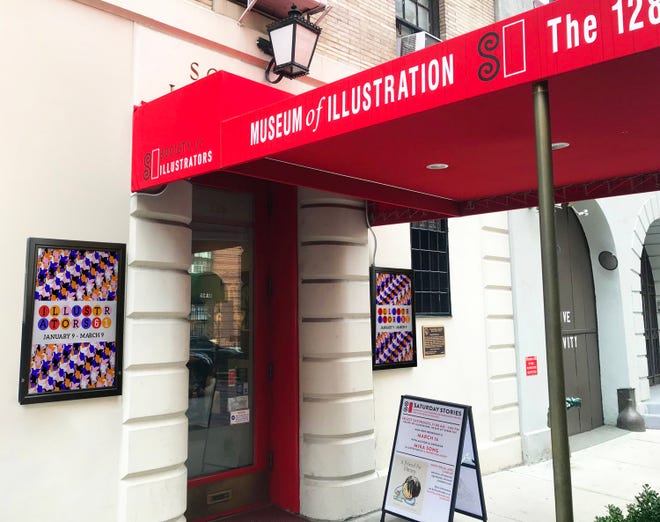 What was the process of getting Judge Kim and The Kids' Court into the Society of Illustrators?
I am a member of the Society of Illustrators and co-curated "The Artist's Experience: From Brotherman to Batman" exhibition with Karama Horne, which ran last year. I shared excerpts from my new kid's book series, Judge Kim and the Kids' Court with museum director, Anelle Miller, and she loved the idea of an exhibit featuring the art of co-creator Christopher Jordan and his creative process of creating the world of Judge Kim.
My co-author, Milo Stone and I, went through tons of development art drawn by Chris over the years before Judge Kim finally landed at Simon & Schuster. Chris is based in San Francisco, so we interviewed him over the phone, edited and formatted his answers and worked with exhibition curator Steve Compton to design the show. The staff at the Society did an amazing job hanging and arranging the art.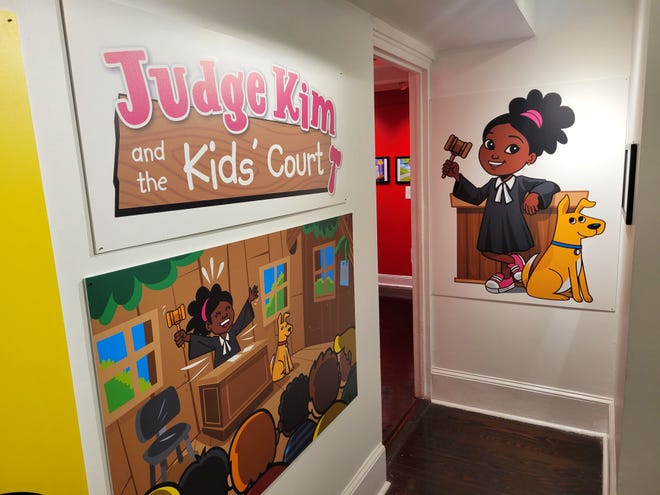 Do you think an exhibit like this will get more kids into comics?
I hope so. I think the premise of Judge Kim and the Kids' Court is basically The Little Rascals meets Judge Judy, which will definitely appeal to kids. It will also give their parents a fun dose of nostalgia while, at the same time, providing an educational angle that they can share in. The unique aspect of the stories of Judge Kim being told through a comic book format is very user friendly and the combination of words and pictures is a very effective learning tool. The entire Judge Kim team hopes this series will spark an interest and dialogue between kids and their parents about the Law and thoughtful problem solving.
What fascinates you about comic books for kids?
Both my mother and co-author Milo Stone's mother are retired New York City public school teachers, so we both have the importance of education engrained into us. Co-author, Joseph Illidge, has a long resume of editing stories in the comic book industry and has experienced firsthand the effect that comic books can have on fans of all ages around the world. Comic books are a great entry point for reading and a wonderful introduction to art and visual storytelling and co-creator Chris Jordan's art is so perfect for the world of Judge Kim.
Also, after illustrating and writing projects primarily for adults for decades, it's great to apply those skills to creating a story for kids.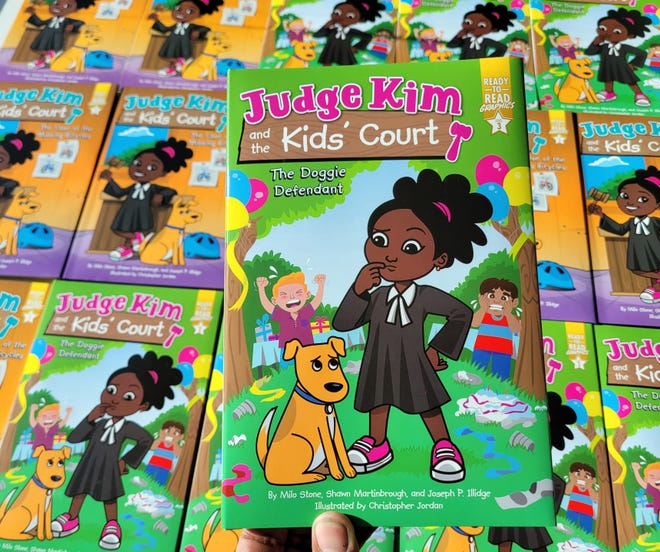 If you had to pick one project, what would you say your most proud of from your collection of work?
That's a tough choice. I have a special connection to every project that I've illustrated or written since they usually span a certain time period in my life. I would have to say a project that I'm very proud of was being invited by acclaimed author Ta-Nehisi Coates to contribute artwork (colored by Christopher Sotomayor) to his special "Great Fire" issue of Vanity Fair. I recently created concept art for the Black Panther Wakanda Atlas published by DK Books/Penguin Random House, which allowed me to visualize key locations in Wakanda.
Since I'm writing more now, I must say that creating new characters and writing scenes with them interacting with Batman and The Red Hood has been very fun. There's one scene in my upcoming Red Hood, Batman & The Hill miniseries, which features a new female character going toe to toe with Bruce Wayne that I'm very proud of and can't wait for fans to read. However, I'll say that Judge Kim and the Kids' Court series is my current favorite. It takes A LOT to get a new children's book to market with a major publisher, and it was truly a team effort.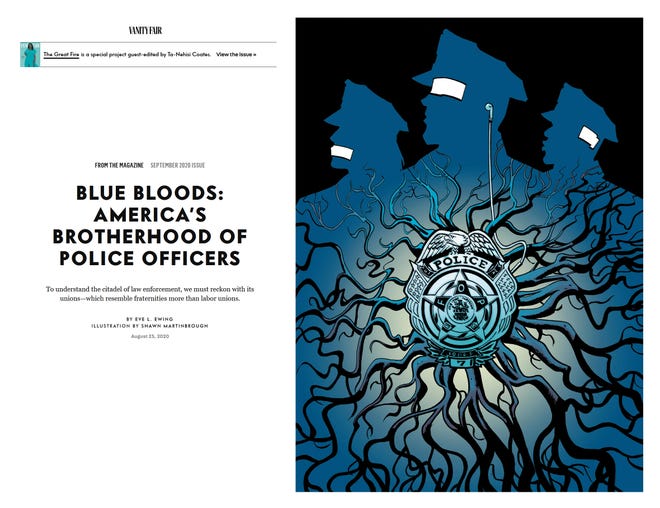 Any other upcoming projects you'd like to tease?
I'm writing and illustrating my first creator-owned, crime noir thriller for Abrams Books, which I'm very excited about. The script is complete, so I'm drawing it out. I'm writing a super fun project for Image Comics that I cannot wait to share a tease of what my co-creator and artist has been creating. Also, there's a big project for Dark Horse Comics that I've just begun to illustrate, which should be announced in the near future. Very excited about this one as well. You did ask me to tease.
Is there an area in comics you feel like you haven't tackled yet that you'd like to in the future?
Not really. I think that I've worked in so many different genres over the course of my career, and that's only expanding with the projects that I'm writing. Plus, I'm usually up for the challenge of drawing any type of story. Again, it's all about the scheduling.
Let's make dreams more tangible, are there any creators you'd love to collaborate with on a future project?
There are so many artists whose work that I admire, that I'd love to write for, but I don't want to jinx anything by putting them on the spot here!
---
Visit the Creating Justice: The Art of Judge Kim and the Kids Court exhibit at the Society of Illustrators now until March 18.
---
---
Disney is blocking the re-release of some of Scrooge McDuck's origin stories, says creator Don Rosa