Perfectly Imperfect Forgers: Why SPY X FAMILY's unique family dynamic is what we need in anime
With a compelling story, social commentary, unforgettable characters, and an unbeatable blend of action, comedy, and the so relatable slice-of-life genre, Tatsuya Endo created a masterpiece with his manga SPY X FAMILY.
Set in a thrilling world of politics and danger, the Forgers, the central family members of SPY X FAMILY, are captivating, and their charisma is undeniable. Each character carries their own unique quirks and traits that make them compelling and wholly authentic.
A top spy on a very important mission, Twilight a.k.a Loid must pretend to be a family man to gain access to a politician. So, he adopts a telepathic child and marries a skilled assassin. In the world of SPY X FAMILY, unmarried women are viewed as potential spies or menace, which leads Yor to join Loid in a fake marriage that works for both of them. While Loid and Yor come together out of necessity, they stay together out of a genuine affection we can see unfolding and getting stronger on the screen, together with their adopted child, Anya, and later, the clairvoyant dog, Bond.
Thus, the Forgers are "born." While they may not fit the mold of a traditional family, they still manage to create a nurturing environment for each other, despite their many differences and secrets.
From Loid's razor-sharp espionage abilities to Anya's telepathic abilities, every family member brings something tantalizing to the table. Yor is skilled in combat and stealth while Loid excels in gathering information and planning. Additionally, their struggles and challenges forge an emotional connection with the viewers, compelling us to invest in their journeys, and root for them every step of the way.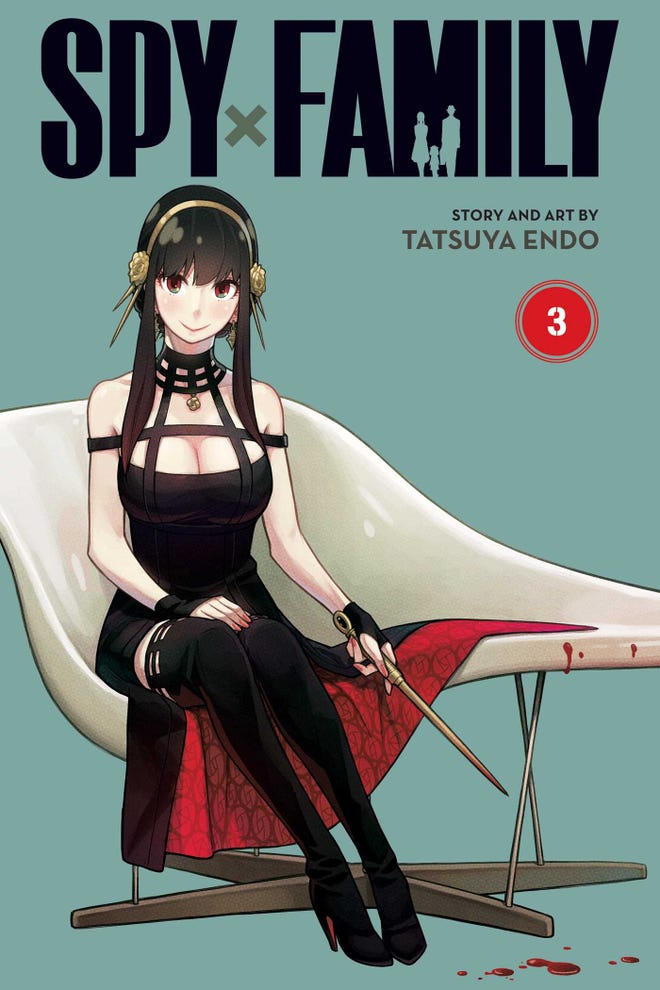 An Unconventional Shonen Trio
The Forgers live double lives and hide things from one another. They lie. A lot. So, what makes them so perfectly imperfect, not only as a family but also as an unconventional shonen trio?
Our typical shonen trio is often formed of two males and one female, with the girl usually being the love interest for one of the guys and/or a mere supporting character, such as in the case of Naruto, Sasuke, and Sakura. In this way, Anya, Yor, and Loid are not your typical shonen fighting team.
Anya's telepathy is a valuable asset to her family and others. Her ability to sense emotions helps her connect with her new parents on a deeper level, and she even uses it to save a child from drowning and avoid attacks during a game at school. She also assisted Loid and Yor in catching a thief by using her telepathic abilities. Yor is skilled in combat and stealth while Loid excels in gathering information and planning. Anya and Yor have built a strong bond through training for the game at school and in other instances.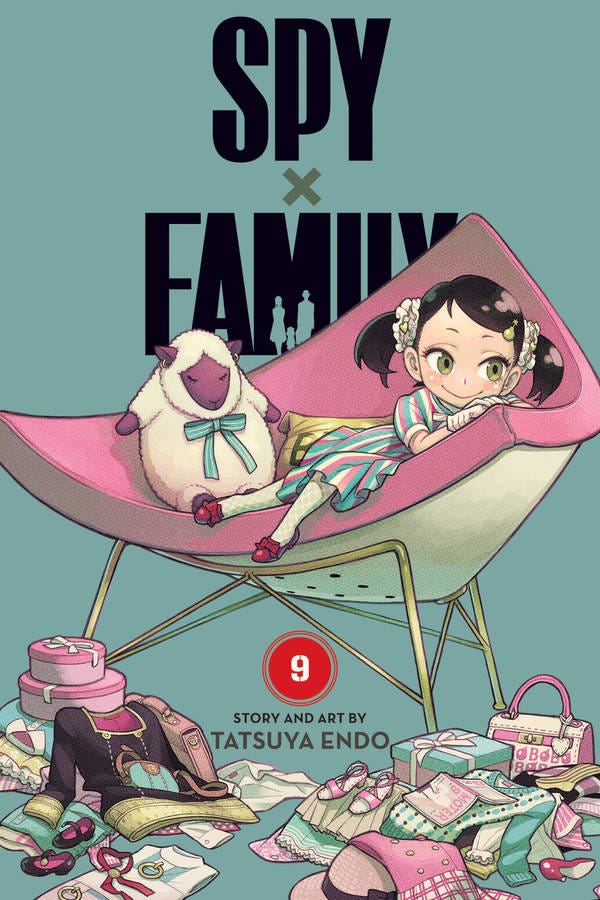 The trio's combined skills and loyalty to each other make them a formidable team capable of taking on any challenge, and their abilities keep on proving to be valuable in daily situations, not only in bigger-than-life missions. In fact, the show focuses more on their comedic and heartfelt interactions, rather than just fighting like in other shonen series, with Yor's fighting skills also providing comedic relief to the show.
What makes SPY X FAMILY even more interesting is that the protagonists are not our typical teenagers, with Anya being a 6-year-old, and Yor and Loid being adults, allowing for a wider range of experiences to be explored. Furthermore, their richly developed personalities complicate the traditional polarization between ideal heroes and flawed villains. The main trio aren't focused on "the (alleged) greater good," ushering in a myriad of nuanced depictions of moral ambiguity, subverting simplistic and binary notions of morality.
The bond between the main trio blossoms from mere strangers, into a profound unity, solidified by trust, loyalty, and respect. In the face of adversity, they persist, persevere, and strengthen a connection that becomes unbreakable. It's a beautiful testament to the power of love, a love that transcends society's unrealistic expectations and cookie-cutter mold of what a family should be.
The Forgers serve as a beacon of hope, a reminder that a family can be formed through mutual effort, support, and trust. In a world that often undervalues these qualities, their story is a poignant reminder of what truly matters.
The Bonds That Tie Them Together
From the very first episode of SPY X FAMILY, it becomes clear that the bond between the Forgers will become very solid. The relationship between them flourishes quickly, and Anya plays a crucial role in strengthening their bond, becoming the glue that brings them together. Through her understanding of others' thoughts and feelings, she is able to act as a bridge between Yor and Loid, often sensing potential conflicts before they arise, as well as using her empathy to diffuse tensions and bring the family closer together.
I like to rewatch the first episode of an anime series after the end of a season because it usually gives me another perspective or even emphasizes the ones I got from the first time. It was an awesome exercise to do that with SPY X FAMILY, just to relive the emotions when, at the end of the episode, Anya choses to be with Loid and trusts him, even when his thoughts point to him possibly being a rather pragmatic and cold man, who at only thinks of his mission. Since Anya can not only read his thoughts, but also his conflicting emotions, she finds that he was worried about her safety, and chooses to trust him. More importantly, at the end of the very first episode, she decides to stay with him instead of letting him go. Upon rewatching the series, you'll discover that little details about their relationship development become even more apparent throughout. Therefore, I encourage you to revisit the show to catch these details anew!
Oh, have you not watched SPY X FAMILY yet? With the second season to come in October and a feature movie to come in December 2023, there is still time to join this unconventional family and watch their journey unfold in a masterpiece of elegantly animated storytelling, which cements its place as a heartwarming and inspiring tale in which the Forgers show the strength of acceptance, loyalty, and spirit, proving that family can take many different forms and extend far beyond blood ties.
---
Become a Popverse member and watch the Emerald City Comic Con Spy × Family panel.
Learn more about what's coming wwith our Spy X Family season 2 guide.