Everything we know about Spy x Family season 2 and the movie
Agent Anya is heading to the big screen in 2023.
Grab your popcorn (or peanuts!) as Spy x Family is heading to the big screen. The Forgers are making their movie debut this year, and that's not all - with Spy x Family season 2 also getting released in 2023.
The highly anticipated return of Anya, Loid and Yor comes after the hugely popular debut run of the Spy x Family anime in 2022, which saw the adaptation of Tatsuya Endo's manga become a global smash hit. To help you prepare for the return of Spy x Family we've rounded up everything you need to know.
We've got the lowdown on what to expect from Spy x Family season 2 and the movie, as well as details on the release date, trailer and more.
When is the Spy x Family season 2 release date?
It has been confirmed that Spy x Family season 2 has an October 2023 release date. Both the new season of Spy x Family and the movie were initially announced towards the end of last year at Jump Festa 2023.
To commemorate the news, special artwork produced by series creator Endo-san was revealed which you can see below.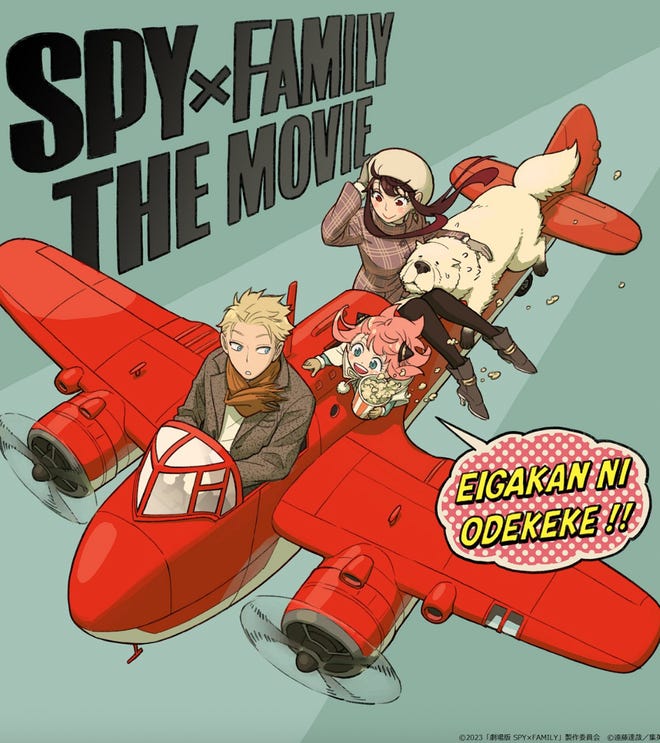 When is the Spy x Family movie release date?
At the AnimeJapan expo in March it was confirmed that the Spy x Family movie has a release date of Friday December 22, 2023 in Japan. A new poster was also revealed, and it was announced that Anya and co's big screen outing will be called Spy x Family CODE: White.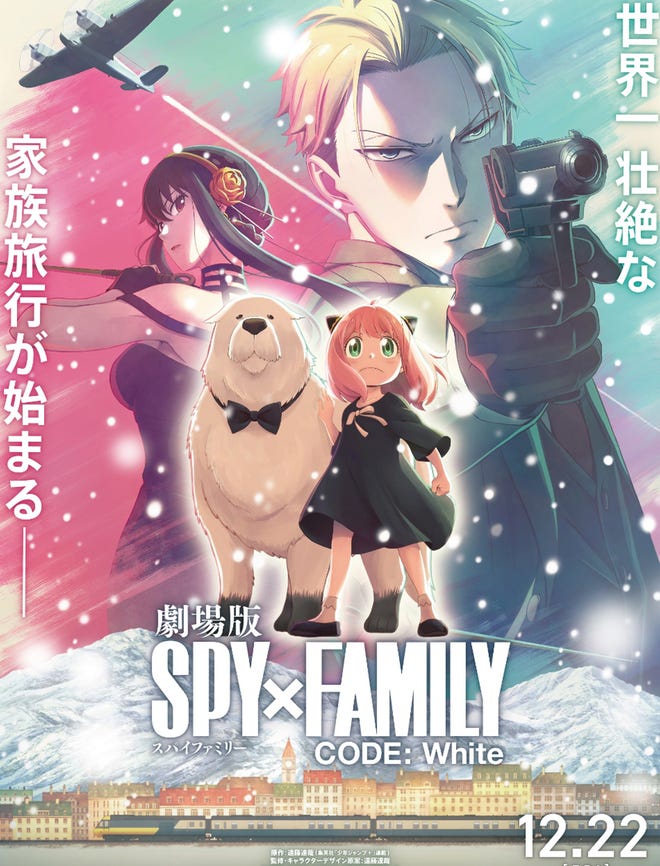 Has a trailer been released for Spy x Family season 2 and the movie?
A teaser trailer was revealed when the Spy x Family movie and season 2 were first announced last year. The trailer doesn't show any direct footage from season 2 or the upcoming movie, but hints at one of the manga arcs that will be adapted in the new season.
Another teaser trailer was also released when the Spy x Family movie name and release date was announced at AnimeJapan, but this just showed the film's poster zoomed-up from different angles, with the main Spy x Family theme playing in the background.
What to expect from Spy x Family season 2?
When Spy x Family season 1 ended the anime was still adapting the Imperial Scholars Mixer Arc. This arc is about Damian getting the chance to meet-up with his father Donovan, who is the focus of Loid's mission.
The next manga arc to be adapted after that is the Cruise Adventure Arc, and the announcement trailer for Spy x Family season 2 teased this arc.
This arc sees Yor boarding a cruise ship to carry out a mission, but she finds both Anya and Loid on the ship as well after they won a prize giveaway.
What to expect from the Spy x Family movie?
Currently, plot details for the Spy x Family movie are under wraps and we don't know too much about it. We do know that CODE: White is a completely original story from Spy x Family creator Tatsuya Endo. So anyone who is up-to-date with the manga will be left surprised by what's to come.
We also know that the Spy x Family movie will be directed by Takashi Katagiri, who directed a number of episodes from season 1. Kazuhiro Furuhashi, who is the main director of the anime, will supervise on the movie while he works on season 2.
And, of course, the movie - like the anime - will be produced by the brilliant double act of WIT Studio and CloverWorks. WIT Studio are known for their dazzling work animating Attack on Titan, along with Vinland Saga, Ranking of Kings and The Great Pretender. While CloverWorks is the animation studio behind Persona 5: The Animation, The Promised Neverland, Horimiya, My Dress-Up Darling and Bocchi the Rock! among other things.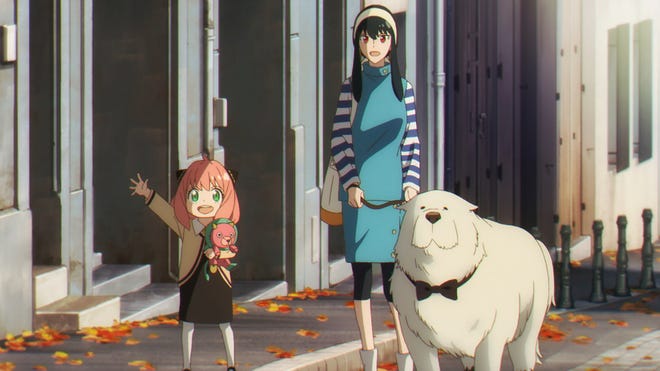 Spy x Family season 2 episode count
At the time of writing, an episode count for Spy x Family season 2 hasn't been announced - nor has it been revealed if the new season will be a split-cour like the first one.
The first season of Spy x Family was divided into two cours (i.e parts), with the first cour running for 12 episodes and the second lasting 13 episodes.
When season 1 finished, the anime had adapted Mission 1 to Mission 37 of the manga. Missions are what each chapter is called in the manga.
This means there's still plenty more source material left to be adapted, with the manga currently up to Mission 79. If the anime continues adapting the manga at a similar pace there is enough source material for season 2 to once again be two cours and 25 episodes in total.
The only caveat to all this is the Spy x Family manga is still ongoing, and those working on the anime may not want to get into a Game of Thrones-style situation where the adaptation is in danger of overtaking the source material's original run.
Where to watch Spy x Family
It hasn't been announced where fans outside of Japan will be able to watch Spy x Family season 2. But it seems likely that both Crunchyroll and Hulu will once again air the adventures of Anya, Loid, Yor and Bond.
Both Crunchyroll and Hulu streamed the first season of Spy x Family. You can also watch the first three episodes of Spy x Family entirely for free via Crunchyroll's ad-supported viewing. Simply head to the Spy x Family Crunchyroll page and choose the episode you want to watch.
To watch the remainder of Spy x Family you'll have to sign-up to a Crunchyroll Premium plan or get a Hulu membership. Both Hulu and Crunchyroll plans are priced from $7.99 a month with free trials available too.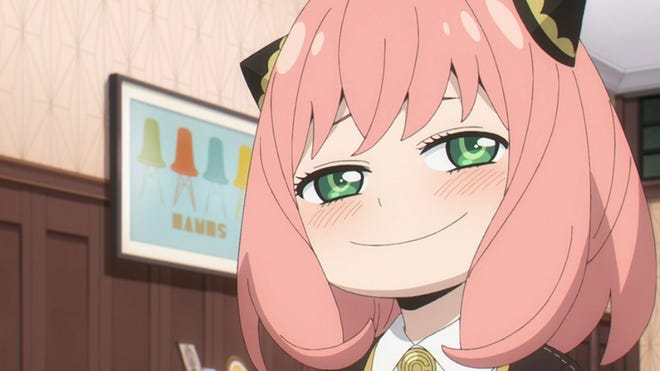 ---
Looking for more Spy x Family content? Find out what was said during the Spy x Family panel at MCM and also hear what we had to say about the hit anime in our top TV picks of 2022 year-end review. If you want to know more about some of the other hot animes releasing in 2023 check out our guide to everything we know about the final episode of Attack on Titan.
And if you're subscribed to Crunchyroll, here's our recommended 10 best anime movies and TV shows to stream now on Crunchyroll.