Spy x Family: How to watch and read this adorable action-comedy anime & manga franchise
Grab your peanuts and settle in to watch and read the Spy x Family anima and manga.
What do you get when you put a deadly assassin, a master spy, and a telepathic child in a family together? Just Spy x Family, one of the most fun and wholesome action-comedy anime of the past several years! Tatsuya Endo's hugely popular manga has been going strong since 2019, selling more than 30 million copies worldwide and spawning an equally popular anime series. Anime fans can't get enough of Loid, Yor, and Anya's adventures.
Spy x Family follows Agent Twilight, a renowned spy and master of disguise, who has been given his most difficult mission ever; being a dad. To help ensure peace between two nations, he must adopt a child and get married so that they can present themselves as a normal, peaceful family. However, the child he adopts can read minds and the woman he marries is secretly a deadly assassin. The Forger family is anything but normal.
Whether you've caught up with the manga and want to watch your favorite mismatched family in animated form or you're not sure where you can read the manga, we have everything you need to know about how to watch and where to read Spy x Family before the next season's debut.
How to watch Spy x Family in order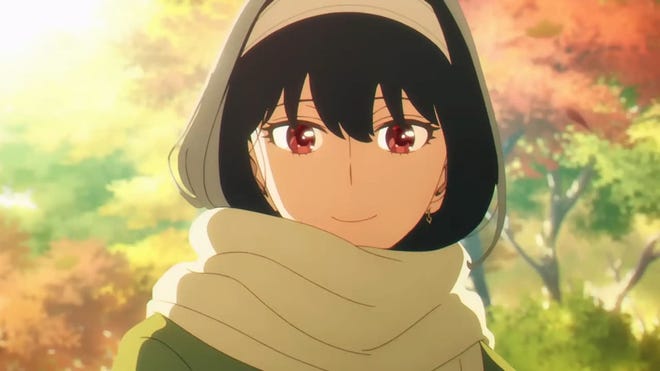 The Spy x Family anime has its fair share of flashbacks to previous events, but it takes place largely in chronological order. Therefore, the best way to watch the hit anime is in the order it was released in. The first season, which debuted in April 2022 and released in two batches – known as cours, solidified the property as one of the biggest anime events of the year. With the second season fast approaching in October 2023 and the first film in the series due out in December 2023, here is the order you should watch Spy x Family.
How to read Spy x Family in order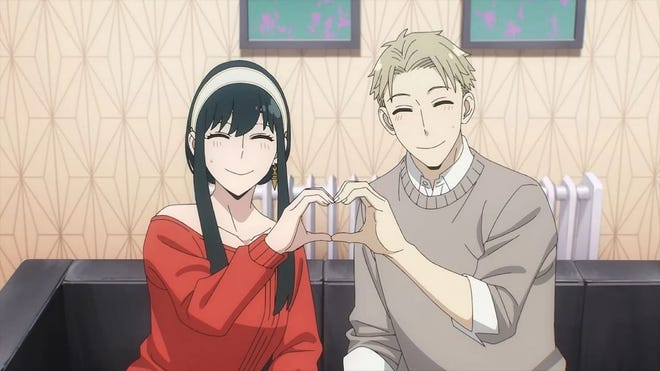 The manga that spawned the Spy x Family franchise also takes place largely in chronological order. Aside from a handful of flashbacks to Yor's cooking or Twilight's childhood, you can read Spy x Family in the order it was released in without risk of missing out on anything. The best order to read the Spy x Family manga is:
Where to watch the Spy x Family anime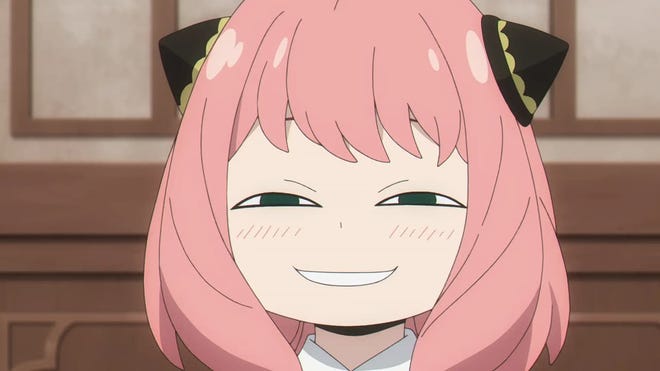 If you're eager to stream Spy x Family, then you're in luck. The first season got a simulcast on Crunchyroll, meaning that all 25 episodes are available on their website in both English and Japanese. The season ran over two cours, meaning that half the episodes ran during the Spring 2022 anime season and the other half ran during the Fall 2022 season.
When it debuted in April 2022, Spy x Family was expected to be so big that two separate animation studios were on board to produce it. Wit Studios, who were best known for their work on the first three seasons of Attack on Titan, and CloverWorks, who produced Wonder Egg Priority and The Promised Neverland, would animate alternating episodes of the show.
Where to read the Spy x Family manga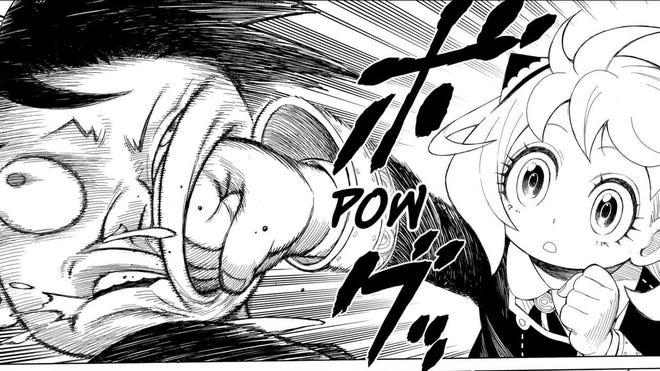 The current 25 episodes of the anime cover around 38 chapters of material from the manga, which has more than 80 chapters to date. That means that there is still plenty of material for the manga to adapt and for impatient fans to dive into. You can get all the Spy x Family manga as part of a subscription to the Shonen Jump app, including new chapters shortly after they are released in Japan.
What comes next for Spy x Family?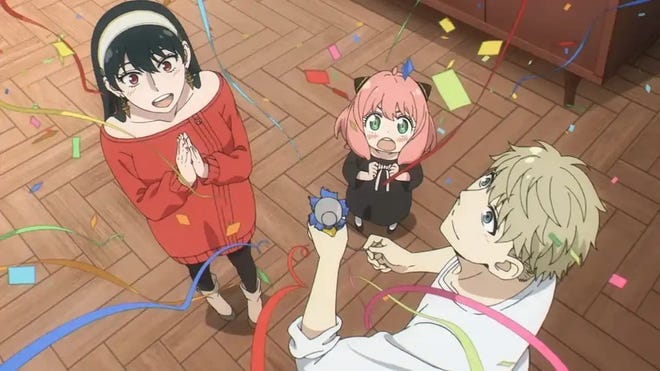 Considering the huge success of both the anime and the manga, it won't surprise fans to find out that there is more Spy x Family anime on the way. The second season is due to start airing in October 2023. We don't know if this will be a standard 13-episode season or if it will extend to two cours like the first one. Considering that the anime would quickly catch up to the manga if it continued at that pace, it seems likely that the show will slow down significantly now that it has a keen audience.
Don't let the smaller episode count worry you, though; there will also be a Spy x Family movie released in 2023. SPY x FAMILY CODE: White is due to be released in Japan on December 22 and is set to feature an original story by Tatsuya Endo, so it won't be adapting any existing material from manga. No plans for an English release have been announced but it will likely hit Western audiences a few months later.
Finally, there is more Spy x Family material to read, though it isn't all in manga format. While the original manga is ongoing and shows no signs of stopping, a light novel, titled Spy x Family: Family Portrait, was released in July 2021. Viz Media has announced that it has the rights to publish the light novel in English, with an expected release date of Fall 2023.
Where does Spy x Family take place?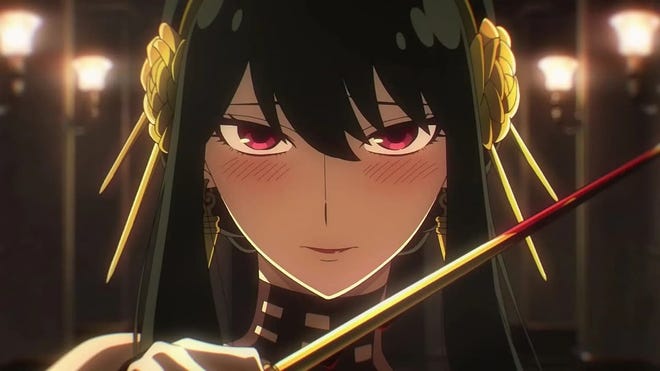 The world of Spy x Family might be completely fictional, but it certainly feels a lot like our world. Agent Twilight is a spy for Westalis, which has been locked in a fierce rivalry for generations with its closest neighbor, Ostania. Both Westalis and Ostania are clear stand-ins for West and East Germany during the height of the Cold War. Even the city where the bulk of the plot takes place is named Berlint, an obvious reference to the German capital.
What is Agent Twilight's real name?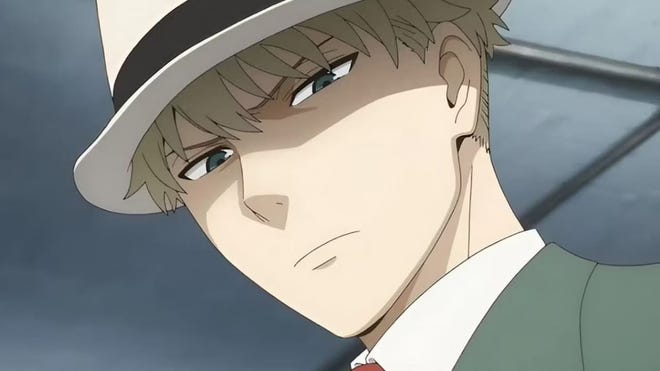 Though he is usually called Loid Forger in Spy x Family, that isn't the name Agent Twilight was given at birth. Through his years of working as a spy for Westalis, Twilight has largely abandoned his real name, instead referring to himself as his codename even in internal dialogue. This leads many fans to wonder exactly who the man playing Loid really is.
Twilight's real name has never been revealed in the manga. During Chapter 62, which details his childhood, several characters call him by a name. However, the text is covered by a black box, similar to how government documents might be redacted to protect state secrets. It seems that the true identity of Agent Twilight is on a need-to-know basis and we simply don't need to know yet.
Do you pronounce the 'X' in Spy x Family?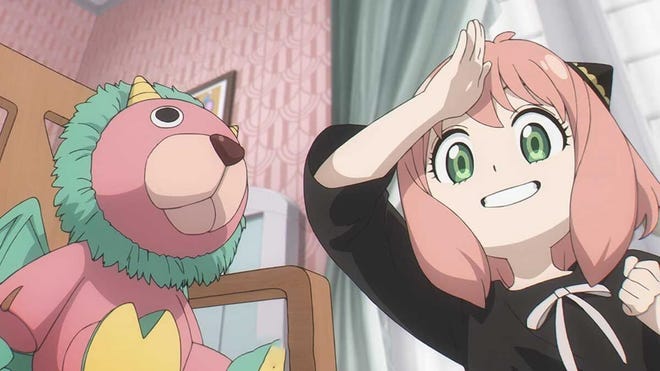 This isn't the first time that a major anime has put that tricky X in the middle of its name and confounded many fans about the correct pronunciation of the title. Inspired by Hunter x Hunter by Yoshihiro Togashi, the X in Spy x Family isn't pronounced when you're saying it. It is simply a stylization point intended to look cool when the title is written down.
---
Spy x Family is firmly in the Shonen anime genre. If you're looking for another Shonen show to dive into, we have your complete guide on how to watch Bleach. Or you can set sail with the Straw Hat Pirates in our One Piece watch order ahead of the live-action series debut in 2023.
---
Perfectly Imperfect Forgers: Why SPY X FAMILY's unique family dynamic is what we need in anime.