Star Trek Day returns, going head-to-head with Disney+ Day
Boldly going up against with Disney, but hey - Star Trek had the date first!
You don't need a reason to celebrate Star Trek, but hey-- it's Star Trek Day coming up on September 8, and Paramount is (literally) rolling out the red carpet to celebrate.
Paramount has announced plans for this year's Star Trek Day - a two-hour livestream event with panels, backstage segments, and even some cosplay, all taking place on Thursday, September 8.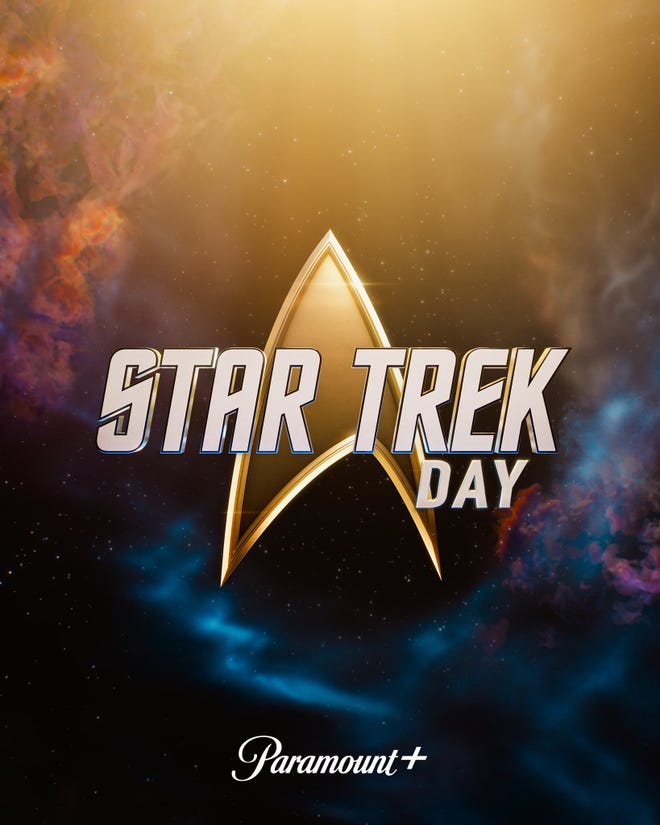 Now, of course... Septemer 8 is the same day the Walt Disney Company will be celebrating Disney+ Day, hyping up its streaming service - in advance of that weekend's D23 Expo in Anaheim, California. While it might seem Paramount is coming in to compete, Star Trek actually landed on September 8 first - three years ago, or 56, depending on your math.
Star Trek claimed the September 8 way back in 1966, when the original Star Trek series debuted. In 2019, the franchise reclaimed that day as their own, branding it Star Trek Day - having events annually each year on the date.
This year's Star Trek Day will broadcast from Los Angeles' Skirball Cultural Center and feature free, live-streamed events hosted by Star Trek: Lower Decks' Tawny Newsome and Paul F. Tompkins. They'll be joined by red carpet hosts Jackie Cox (Rupaul's Drag Race) and Mary Chieffo (Star Trek: Discovery) who will be interviewing Star Trek alums throughout the day.
Panel-style events are planned for:
Star Trek: Strange New Worlds, with stars Rebecca Romijn, Jess Bush, Christina Chong, Celia Rose Gooding, Melissa Navia and Babs Olusanmokun
Star Trek: Lower Decks, with Newsome and co-stars Noël Wells and Dawnn Lewis
Star Trek: Picard, with series stars Jeri Ryan and Michelle Hurd
Star Trek: Prodigy with actors Brett Gray and Kate Mulgrew
A Nichelle Nichols Tribute
A behind-the-scenes tour of Star Trek: Discovery with Wilson Cruz
Star Trek Cosplay Runaway with Jackie Cox
Stand-up comedy with Brian Posehn
And a musical performace by Reggie Watts from The Late Late Show with James Cordon
Star Trek Day 2022 is scheduled to begin at 12:00 pm PT and is scheduled to run for two hours on StarTrek.com, Star Trek's social media, and Paramount+'s YouTube and Twitch pages. If you miss the livestream, Paramount plans to have some of it archives on Paramount+.
---
A Star Trek TV crossover is coming in 2023 with Strange New Worlds and Lower Decks.