Everything we know about Star Wars: Young Jedi Adventures
In April Disney+ is releasing a brand new new Star Wars animated series for preschoolers. Here's what we know!
Over the last few years, the Star Wars universe has expanded dramatically. Not only have the Mandalorian, the Book of Boba Fett and upcoming series Ahsoka and Skeleton Crew explored the years after Return of the Jedi for the first time, but the publishing arm has begun a whole world of stories and characters set over 200 years earlier in the High Republic era.
Until now the stories of the High Republic have been limited to books and comics. But this year, Disney is releasing a live-action series set in the period called The Acolyte, and an animated series called Young Jedi Adventures.
You can learn all the ins and outs of the Acolyte here. As for Young Jedi Adventures, here's what we know so far!
What is the plot of Young Jedi Adventures?
Star Wars: Young Jedi Adventures follows a group of 3 Jedi younglings as they learn the ways of the Force, help people, and dream of becoming Jedi Knights.
Lucasfilm is billing this show as its very first show created for preschoolers, and the creative team has emphasized that the show will teach life lessons about compassion and friendship. There will also be books for kids age 3-7 built around these characters.
Speaking of which...
Who are the characters and cast in Young Jedi Adventures?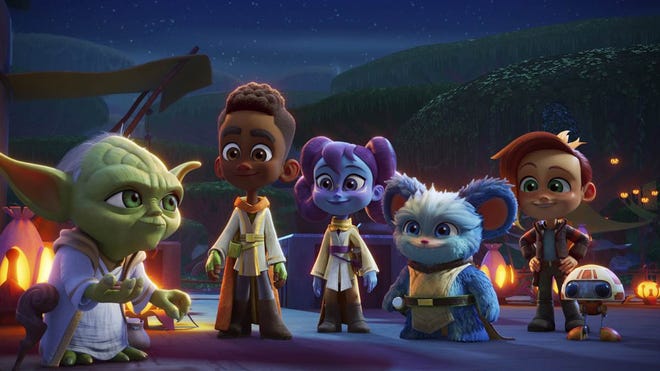 Young Jedi Adventures stars Jamaal Avery, Jr (Abbott Elementary) as Kai Brightstar, a youngling who wants to be a great Jedi Knight like Yoda; Juliet Donenfeld (Turning Red) and the great voice actor Dee Bradley Baker (Clone Wars' Captain Rex) co-star as fellow younglings Lys Solay and Nubs. They are joined by Emma Burman (Luca) as pilot Nash Durango, who takes the younglings on adventures, and Jonathan Lipow (The Bad Batch) as >Nash's droid RJ-83.
Finally, Piotr Michael (Hogwarts Legacy) plays everyone's favorite green-skinned funny-he-speaks Jedi Master Yoda.
Hold up, how is Yoda in a series set 200+ years before the Skywalkers?
Yoda's people live a really long time. Like, really long. Grogu from the Mandalorian can't even talk yet (and honestly doesn't walk real good either) and he's 50 years old.
Who is the creative team behind the show?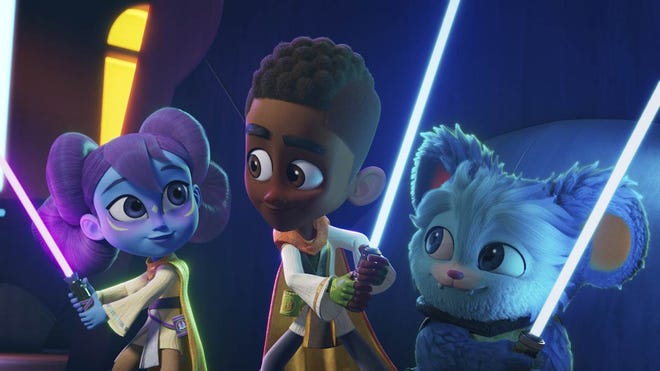 Lucasfilm's James Waugh, Jacqui Lopez and Josh Rimes, who most recently produced the amazing Star Wars: Visions, are Young Jedi Adventures' executive producers. Michael Olson (Puppy Dog Pals) is the series' show runner, and he's joined by Elliot M. Bour (Disney's Elena of Avalor), Jeannine Hudson (Puppy Dog Pals) and Lamont Magee (Black Lightning, Green Lantern).
Matthew Margeson (Rocketman, The Kingsman films) will be scoring the series.
When is Young Jedi Adventures being released?
All of the Star Wars: Young Jedi Adventures episodes will debut on Disney+ on April 26th. The series will also air on Disney Junior starting on May 4, 2024.
Disney has released three shorts as an early preview on their Youtube channel. You can watch one of them below.
How many episodes will there be of Young Jedi Adventures?
It's not clear yet how many episodes are in the first season of Young Jedi Adventures. Disney has been billing them as "shorts," and has released three of the shorts on their Youtube channel, and they're each around 3-4 minutes long.
Is there a poster for Young Jedi Adventures?
There are two, actually! Check them out below.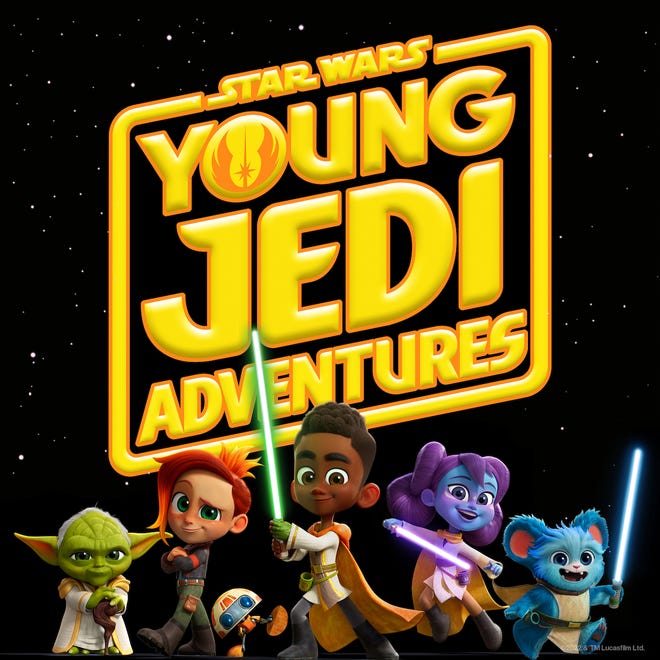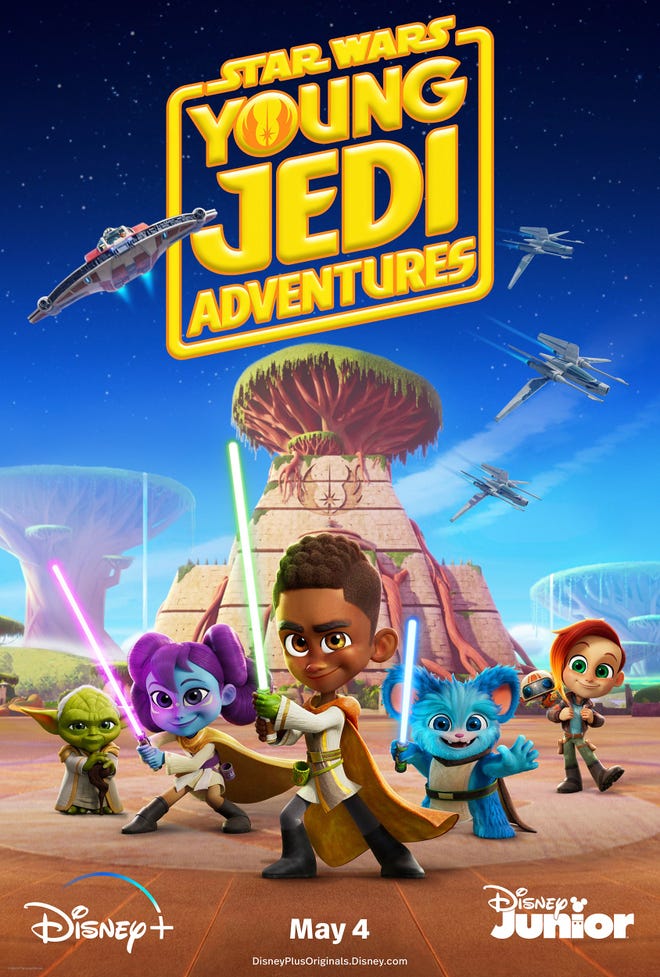 Is there a trailer?
Not yet! But we'd expect to see one debut at Star Wars Celebration Europe, which takes place April 7-11th, 2023.
Where can I watch Young Jedi Adventures?
Young Jedi Adventures will air on both Disney+ and TV network Disney Junior. And you'll be able to read more about it here!
---
Star Wars: How to watch every Star Wars movie and TV show in order