The secret to comic retail? Know what your audience is looking for
Lunar Distribution's Christina Merkler has some ideas on what it takes to be a successful comic store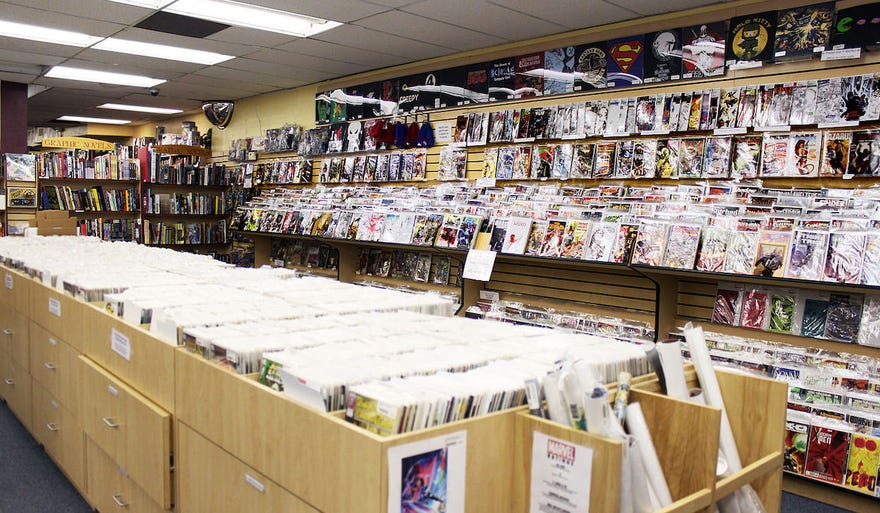 The question of just how comic book retailers can maintain their businesses in tough economic climates — never mind make them thrive — is one often under discussion. Christina Merkler has some ideas about the answer… all learned through her work as co-founder and co-owner of Lunar Distribution.
"There are multiple retailers who are really doing an amazing job of growing their business," Merkler told Popverse a recent conversation. "When I talked to Tessa at Cloud City Comics yesterday, I wanted to kiss her. She knows how to do it. She's figured it out… She has a diverse staff. She makes sure that she has the most welcoming store that people want to come into. She also has the knowledge base to make sure that she's bringing in the right product mix for her customers. And then she said she's already opening a third store. I love hearing that because that means she's figured out she's doing it right."
This isn't a one-size-fits-all solution, Merkler accepted, saying that what works for Cloud City "may not work in Podunk, wherever, but I think that all retailers have to realize, 'Okay, is this the best me? Am I putting my best foot forward?' Some people are really great about being parts of the community and some people aren't. And that's fine as well. We all have our choices, whether we want to make a lot of money, whether we want to have a great, loyal customer base. I mean, you have the choice to make all of those things happen. And really, no one is stopping you other than yourself from doing it."
Part of working out what is "the best me" for retailers might entail reconsidering what retailers can be in general; at another point in the conversation, Merkler suggested that online storefronts are becoming an increasingly important part of retail… even if they might be a more temporary option for some people.
"When we do [open a new account], we know whether it's brick and mortar, dedicated website," she explained. "What we did see was an increase in dedicated websites. If I saw eBay stores, because they are, through DC's policy, an eBay store as long as it's not an auctions site and it is a store, that is eligible to have an account. I found that those stores tended to open and they were a little easier to close. Not surprising. They didn't have as much skin in the game. So I think that if a brick and mortar retailer's concerned, I don't think they really need to be because they still have the upper hand. With eBay, you're in the ethernet, or you're in this gigantic pool of people who are also trying to sell on eBay, in addition to brick and mortar stores and websites and lots of other stores. So it's not easy for you to set yourself apart in that space. It's much easier in your own space in a brick and mortar."
The solution for retailers looking to grow their business, in that case, would appear to find what works with your audience and focus in on that — online or off. Read much more on such topics in the full conversation with Christina Merkler.
---
Dive into a brief overview of the current reality in comic book distribution.