Tom King teases a new creator-owned series announcement at NYCC 2023
"I think it will be the most popular of any creator-owned [comic] I've ever done," the writer teases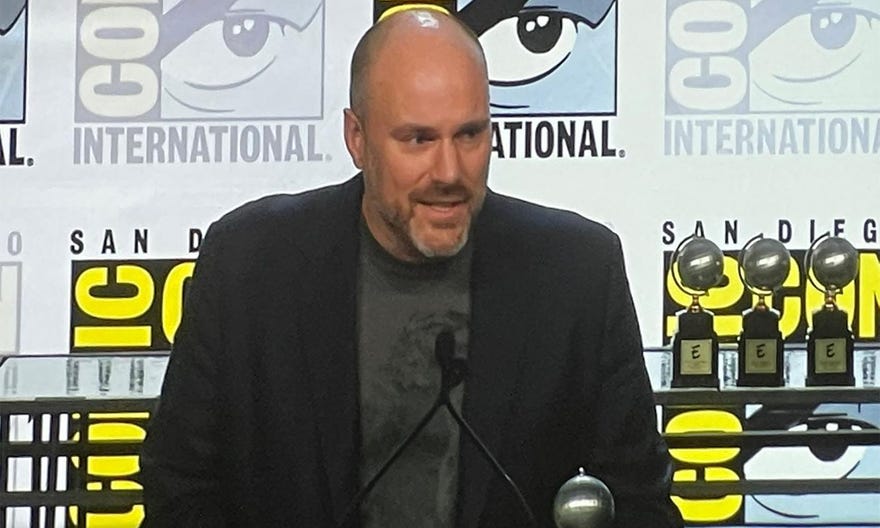 Enjoy Tom King's DC work and his Image Comics series Love Everlasting, but wish there was more creator-owned work from him to read? Talking to Ashley V. Robinson during this week's Enter the Popverse, the award-winning writer revealed that your wish is about to be granted.
"I have a book from Boom! they just teasingly announced," he said, referring to the tease at San Diego Comic-Con 2023. (We were there!) "Me and Peter Gross are doing a book, which is probably the most ambitious thing I've ever done. That makes me more nervous than Wonder Woman, which is hard to say."
That's not all, though; there's even more soon to be announced.
"I have two more creator-owneds after that, which should be announced… I don't know, sometime soon. I think one will be announced at New York [Comic Con], which I think will be the most popular of any creator-owned I've ever done," King continued. "It's very cool."
Consider that a hint that you should start getting excited for New York Comic-Con, which of course we're going to be all over.
Watch the full Enter the Popverse episode right here.
---
Revisit King and artist Mitch Gerads talking about their collaboration on Batman: One Bad Day - The Riddler from last year.