Tom Taylor and Bruno Redondo talk the road to Nightwing #100
"We wanted a timeless kind of look," Redondo says of Nightwing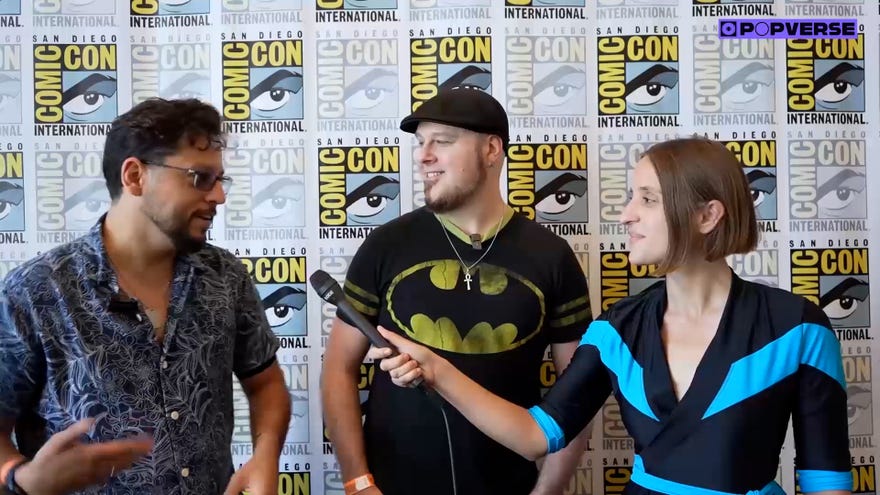 DC's latest Nightwing series is one of their most popular series currently being published and the creators were much celebration earlier this year at Comic-Con International: San Diego 2022 – with the international creative team both appearing to celebrate the golden boy of the DC Universe, Dick Grayson. Progressing increasingly close to issue 100, Taylor and Redondo's Nightwing has already outstripped the 70 issues of the original Nightwing series.
Happily, Popverse's Ashley V. Robinson caught up with Nightwing's writer Tom Taylor and artist Bruno Redondo at Comic-Con International: San Diego earlier this year to chat the best booty in DC Comics.
"We wanted a timeless kind of look," Redondo tells Popverse of the series lauded artistic style. "We wanted it to look way comic. To feel like a timeless type of comic. So, taking things from different comic stages and making it work all together."
Here is our full 12-minute interview with Tom Taylor and Bruno Redondo:
Get into the comic shop scene with our comic store guide.