Move over Batman, Wonder Woman, and Superman - DC has a new Trinity... of Evil
DC's Trinity has been hard to match, in-store or across the industry, but coming soon, another group will try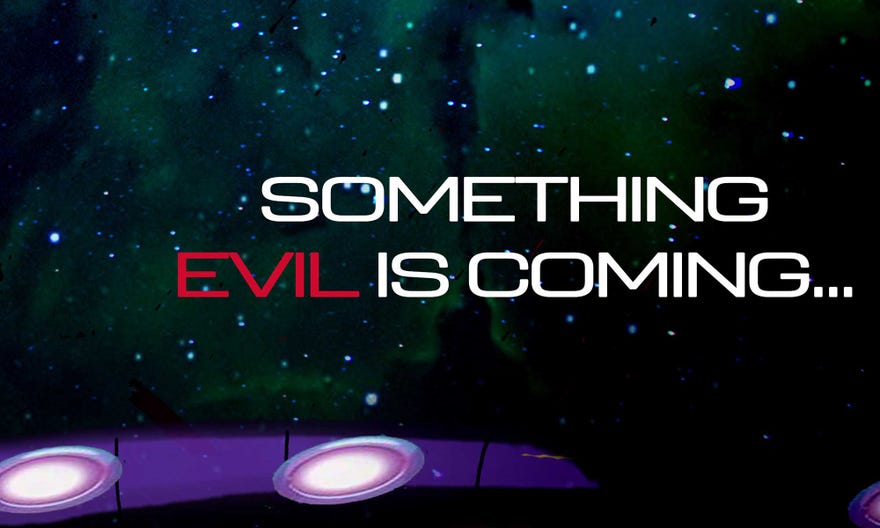 Above the Justice League, there's an even bigger DC superteam: the Trinity.
The Trinity, also known as the DC Trinity, is the top 3 heroes of DC Comics: Batman, Wonder Woman, and Superman. Anyone else would be a distant fourth. For years, DC's Trinity has been hard to match, in-store or across the industry, but coming soon, another group will try.
An evil Trinity.
The Trinity of Evil.
DC has revealed more details on their late 2023/early 2024 plans in comic books, and those plans are centered on a trio of villains called the Trinity of Evil. And, odds are, you already know them.
DC's Trinity of Evil are Amanda Waller, the Braniac Queen, and Zur En Arrh.
This new Trinity of Evil is seeming to come to bear as part of the upcoming Beast World event beginning November 28, as part of the larger 'Dawn of DC' initiative across the comics line. COuld this be the new "status quo" that Titans: Beast World writer Tom Taylor told us about? DC has even updated the 'Dawn of DC' map for the group: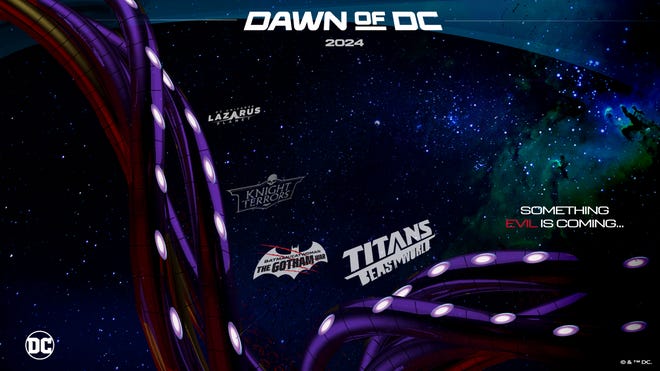 For Waller, she is using the 'Beast World' and the accidental transformation of DC heroes and vilains into animals as an excuse to launch a campaign to rid Earth of all super-powered people - hero, villain, human, or animal. But as readers (and watchers) of Suicide Squad will tell you, she's not above using those same metahumans to rid the world of metahumans. Having been threaded through titles since the start of the Dawn of DC - you are all checking out Green Arrow, right? - Waller's story picks up sped in December 5's Titans: Beast World Tour Metropolis #1 and December 12's Action Comics #1060, with her recruiting an all-new Task Force X.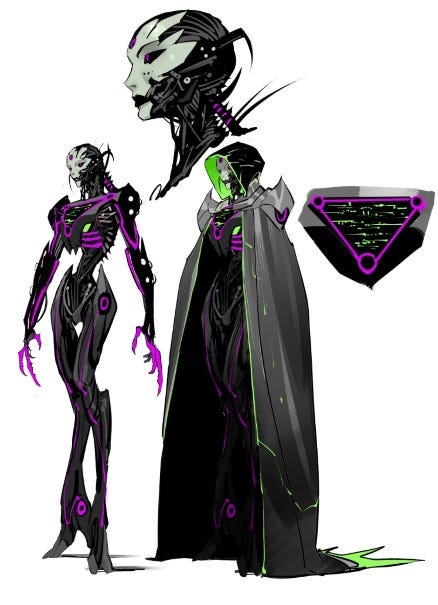 Brainiac Queen is a new DC villain announced at October's New York Comic Con, and she'll debut in the upcoming Action Comics/Superman crossover event 'House of Braniac'. That storyline will feature Brainiac Queen, Brainiac, Lobo, the Green Lanterns, and Superman.
And finally, Zur En Arrh - that wildly-colored Batman cosplayer that's atually an evil alien who has been a big part of Chip Zdarsky's Batman run to date - will take center stage in December's Batman #140. While Amanda Waller is out to eradicate all metahumans on Earth, Zur En Arrh has a more ambitious goal - to eradicate all crime. That Batman vs. Zur En Arrh storyline is set to start this fall, and go through the spring - and least through Batman #148, before seguing into a fuller Trinity of Evil set-up with Batman vs. Amanda Waller.
(I don't know about you, but that sounds like a summer event - DC's Trinity vs. DC's Trinity of Evil set to start in March/April/May 2024.)
Look for more on this new wave of 'Dawn of DC' era plans here at Popverse.
---
Want to know what's coming up next in pop culture? Check out our guides to upcoming movies, upcoming TV shows, upcoming comics, and upcoming comic conventions. If you're looking for specific franchises or genres, we have all the upcoming MCU, upcoming Star Wars, upcoming Star Trek, and upcoming DC movies & TV for you. If you're a fan of superheroes and not specific to just Marvel or DC, we have overall guides to all the upcoming superhero movies and upcoming superhero TV shows (and new seasons) as well.