DC: From Aquaman 2 to Superman: Legacy, here are all the new and upcoming movies and TV shows on the horizon
As DC's recent television and cinematic universes come to an end, a new shared universe and wave of standalone projects are set to dominate theaters and TV in the next several years
When it comes to DC's future on the big and small screens, fans are very much living in both the best of times and the worst of times, as the saying goes. December 2023 sees the release of the final feature in the current incarnation of the company's shared screen continuity, with the holiday release of Aquaman and the Lost Kingdom heralding a year-plus absence from the big screen for any DC project.
At the same time, James Gunn is currently prepping to shoot Superman: Legacy, the 2025 movie that will bring DC back to theaters and launch a new beginning for DC characters on the screen from the new DC Studios, headed by Gunn and co-president Peter Safran. This revised continuity will contain some elements and casting from DC's most recent effort at a shared universe, the DC Extended Universe, while many narrative elements major roles will be rebooted or recast completely.
While this development may be bittersweet for longtime DCEU and Arrowverse fans, there is an unmistakable excitement and enthusiasm as a new future for DC on television and film prepares to roll out over the next several years. And for those looking for more standalone fare, there are still plenty of great DC adaptations continuing on television with explicitly being tied to a wider cinematic universe, including The Sandman and The Joker: Folie à Deux.
Here is a full overview of the coming DC projects on film and television. This includes previously launched series that are currently expected to continue and upcoming movies, whether they are set in the DCU, DCEU, or their own separate canon. Release dates and windows are provided, where available, but with so much transition still in effect, many of the production details are still being kept under wraps.
If you're looking for a list of all the superhero movies in our future, here's our upcoming superhero movies guide.
Upcoming DC movies
Though the DCU doesn't formally begin until July 2025 with the release of Superman: Legacy, there are plenty of movies based on DC properties set to thrill audiences in the interim. From the ending of the DCEU in 2023 to the eagerly anticipated sequel to 2019's Joker, there are a number of projects in various stages of production set to roll out, starting this summer. Meanwhile, filmmaker Matt Reeves is steadily working on a sequel to his 2022 acclaimed film The Batman, set outside of both the DCEU and DCU.
And while Gunn's Superman movie and the start of the DCU is still two years away, he and Safran have announced five films to launch their vision of the superhero universe, in addition to an impressive set of television projects. Here are all the upcoming DC movies, what major details have currently been shared about each, and how exactly each of them fit in the growing tapestry of DC's shared universes and adaptations on the silver screen.
Aquaman and the Lost Kingdom - December 22, 2023
Joker: Folie à Deux - October 4, 2024
Superman: Legacy - July 11, 2025
The Batman: Part II - October 3, 2025
The Authority
Supergirl: Woman of Tomorrow
The Brave and the Bold
Swamp Thing
Aquaman and the Lost Kingdom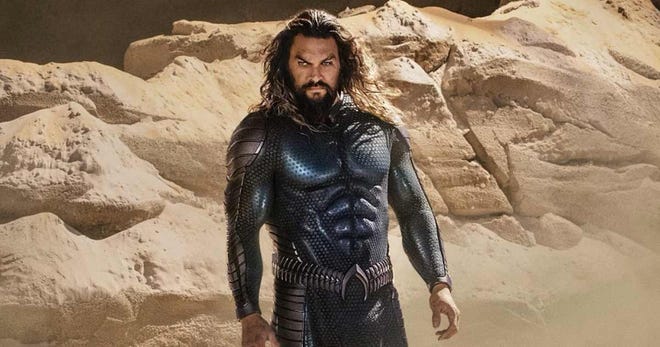 After the billion-dollar success of 2018's Aquaman, DCEU star Jason Momoa is reuniting with filmmaker James Wan for the superhero sequel Aquaman and the Lost Kingdom, scheduled for a December 20, 2023 debut. Though details surrounding the plot are still being kept tightly under wraps, a brief synopsis describes an ancient power reawakening and Aquaman forced to lead Atlantis into a desperate alliance, hinted at being his estranged half-brother Orm, in the face of this new threat. Many of the preceding film's core cast are expected to reprise their roles, including a surprise return of Ben Affleck's Bruce Wayne. Aquaman and the Lost Kingdom is slated to be the final film set in DCEU continuity before the launch of the DCU.
Joker: Folie à Deux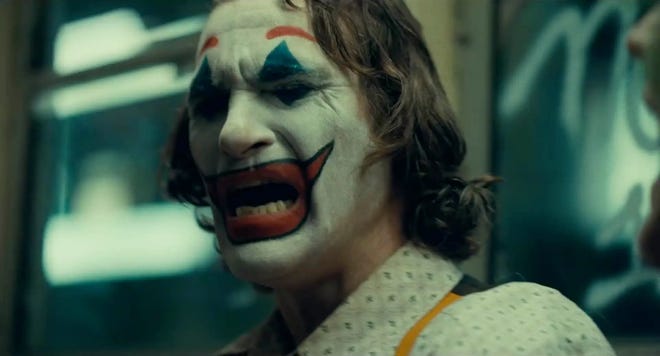 After the widespread critical and commercial success of 2019's Joker, a sequel continuing a grounded and gritty look at the Clown Prince of Crime was something of an inevitability. Filmmaker Todd Phillips and star Joaquin Phoenix reunite for the follow-up, titled Joker: Folie à Deux – translated as "Madness for Two" – set to open in theaters October 4, 2024. While the 2019 film was rooted in influences from crime films and thrillers like Taxi Driver and Mean Streets, the sequel is expected to be a musical, with Lady Gaga joining the production rumored to be playing its version of Harley Quinn. Separate from DCU continuity, Joker: Folie à Deux began principal photography in December 2022 and wrapped the following April.
Superman: Legacy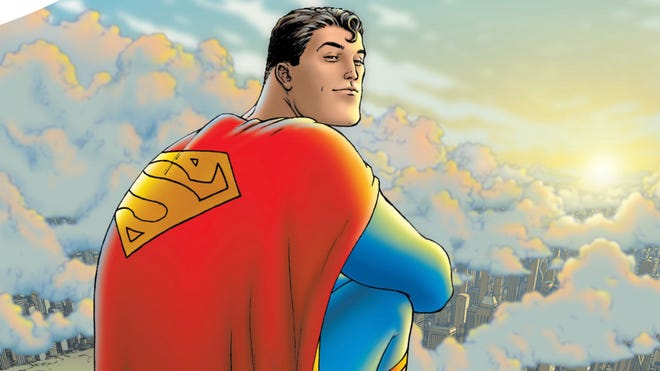 Just as 2013's Man of Steel ushered in the DCEU, DC's flagship superhero is set to kick off the DCU canon with the upcoming Superman: Legacy, set to premiere July 11, 2025. Written and directed by James Gunn himself, the movie will recast the role of Superman as it will focus on a younger version of the character in the early years of his superhero career. Plot details remain scarce but Gunn has described Legacy as having Superman attempt to reconcile his Kryptonian heritage and upbringing in Smallville as he balances his lives as Clark Kent and Superman. At the January 2023 press event, Gunn cited Grant Morrison and Frank Quitely's All-Star Superman as an inspiration, though clarified Legacy will not be an adaptation of the comic book story. No casting or production start date has currently been announced.
The Batman: Part II
After its successful debut in 2022, a sequel to The Batman was formally announced at CinemaCon the subsequent April, tentatively titled The Batman: Part II and set for an October 3, 2025 release. Robert Pattinson will reprise his role as the Caped Crusader, while filmmaker Matt Reeves will similarly return to direct and co-write the sequel, joined by co-writer Mattson Tomlin. No plot details or new cast members have currently been announced, though the film will be separate from DC Studios' core DCU continuity, branded as a DC Elseworlds project. Principal photography on The Batman: Part II is expected to begin November 2023 in England, utilizing the same studio as its predecessor, and on track for an October 3, 2025 theatrical release.
The Authority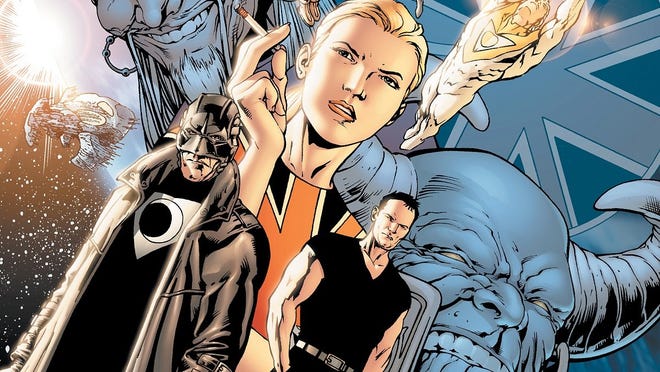 Among the most surprising announcements from Gunn and Safran's presentation was the news that a film based on the Authority is coming for the DCU. Based on the postmodern superhero team created by Warren Ellis and Bryan Hitch for DC's Wildstorm publishing imprint in 1999, the Authority is a team of heroes more morally ambiguous than many of their DC counterparts. In order to defend the world, the Authority is open to committing more questionable acts, with Safran comparing the team's morality to "Jack Nicholson in A Few Good Men." No details about the team's cinematic lineup, plot details, or release window have currently been announced by DC Studios.
Supergirl: Woman of Tomorrow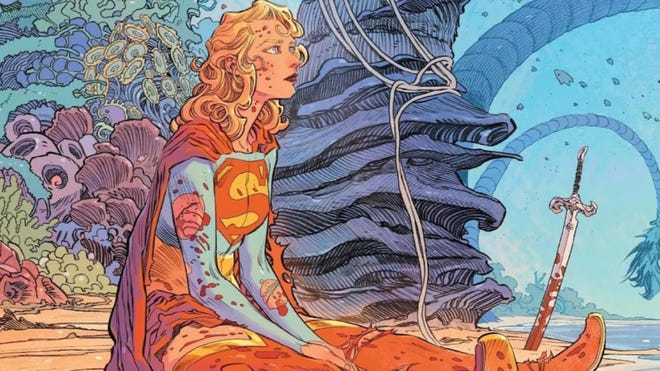 As a new Man of Tomorrow comes to the DCU with Superman: Legacy, Gunn and Safran are also introducing Kal-El's cousin Kara in the planned film Supergirl: Woman of Tomorrow. Inspired by Tom King and Bilquis Evely's 2021 comic book miniseries of the same name, Gunn observes that Woman of Tomorrow follows a "more hardcore" Supergirl than audiences might be expecting. Whereas her cousin was raised by a loving family on Smallville, Gunn explains that Kara witnessed those around her die until she arrived on Earth as a teenager, providing her with a sharp contrast in perspective and action from Superman. No release date or details about the production have currently been announced.
The Brave and the Bold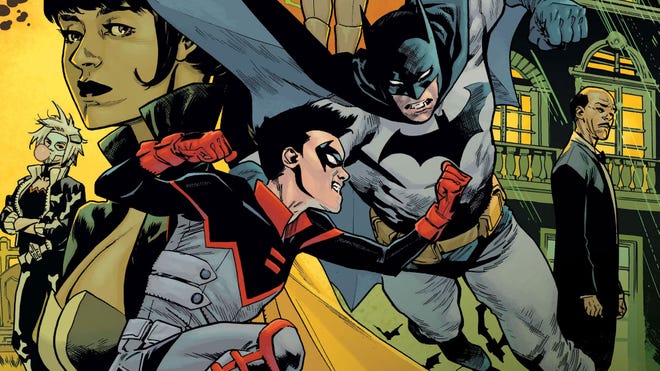 Just as The Brave and the Bold was DC's Batman team-up comic book title through the '70s and '80s, the planned film The Brave and the Bold is planned to be a team-up story focused on the Dynamic Duo themselves. The film will serve as the introduction for the DCU's Batman, who will be played by a different actor than Robert Pattinson and be set in a different continuity than Matt Reeves' Caped Crusader. As with Superman: Legacy, The Brave and the Bold will be influenced by Grant Morrison's Batman run, as Bruce Wayne teams up with his adolescent son Damian, who was raised by a shadowy order of assassins. No casting, production details, or release date has currently been announced for The Brave and the Bold.
Swamp Thing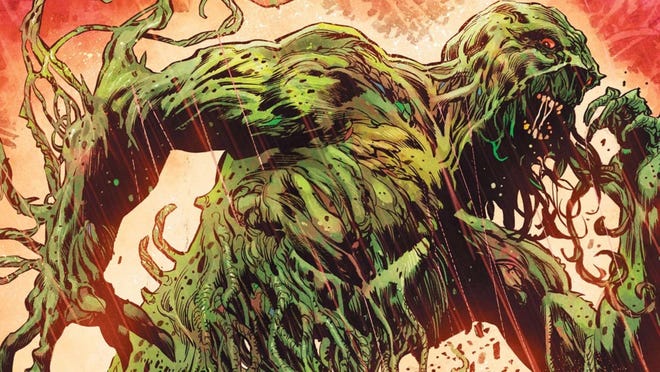 There are plenty of monsters coming to the DCU, with the biggest of them all in the first wave being a Swamp Thing film planned to close out the DCU's opening chapter of film and television programming. Gunn described the movie as taking place in its own corner of the DCU that will feed into the steady expansion of the shared cinematic universe as it revisits the origins of Swamp Thing. No further details about the premise, production, or anticipated release date have currently been announced but it is not expected to be related to the short-lived Swamp Thing television series that ran for a single season on DC Universe in 2019.
Upcoming DC TV shows
DC's future is looking just as bright – if not brighter – on television, with Gunn and Safran unveiling plans for a more cohesive shared universe between the films and TV. The two executives announced six television titles slated for HBO Max to make up the first wave of their new universe, which will retroactively include the second season of Peacemaker. Meanwhile, Reeves is expanding the cinematic world he introduced in The Batman with its own set of television spinoffs for HBO Max.
And though shows like The Flash, Titans, and Doom Patrol have all ended this year, there is a significant amount of DC properties currently expected to continue on television including Harley Quinn and The Sandman. DC's television slate is considerably more diverse and diffused than its film line, in terms of genre, platform, and overarching continuity. However, none of the release windows for these upcoming and returning shows have currently been disclosed.
Harley Quinn (HBO Max)
Noonan's (HBO Max
Superman & Lois (The CW)
Gotham Knights (The CW)
The Sandman (Netflix)
Dead Boy Detectives (Netflix)
Sweet Tooth (Netflix)
Batman: The Caped Crusader (Prime Video)
The Penguin (HBO Max)
Untitled Arkham Asylum spinoff (HBO Max)
Untitled Gotham City Police Department spinoff (HBO Max)
Creature Commandos (HBO Max)
Waller (HBO Max)
Peacemaker (HBO Max)
Lanterns (HBO Max)
Paradise Lost (HBO Max)
Booster Gold (HBO Max)
Harley Quinn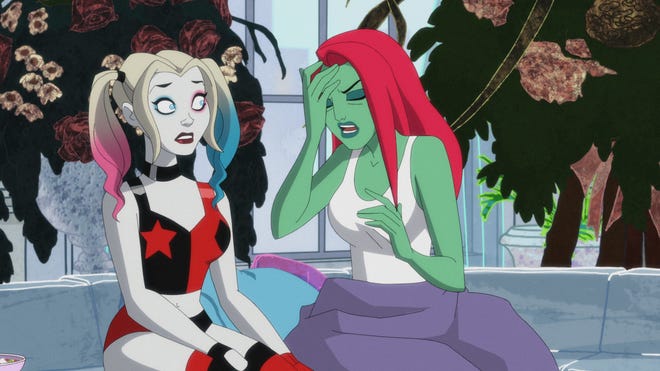 Between her growing comic book presence to Margot Robbie's stellar cinematic performances, this is undeniably Harley Quinn's moment. Kaley Cuoco puts her own popular spin on the character in the HBO Max original animated series Harley Quinn, leaning into decidedly adult humor and boldly forging its own take on the DCU and Harley's place within it. The third season ended with Batman willingly facing justice for his vigilantism, with Barbara Gordon taking point in leading the Bat-Family with his departure as Harley formally joins the team. A Valentine's Day special debuted in February 2023 as an interlude ahead of the upcoming fourth season, with Harley and Poison Ivy evaluating their burgeoning romantic relationship, though no season premiere date has currently been announced.
Noonan's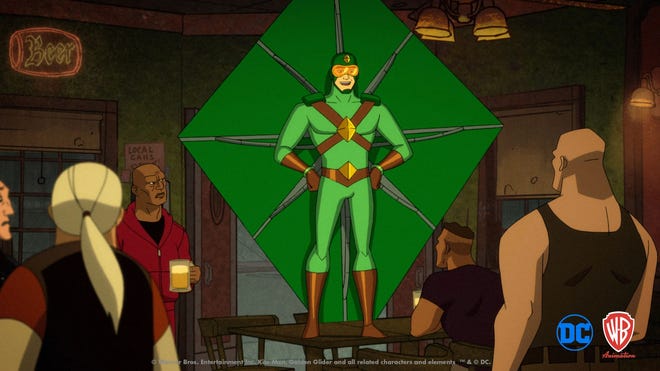 Harley Quinn's success has spread to its own HBO Max spinoff series, tentatively titled Noonan's, named after the criminal-frequented bar located in Gotham City. Formally ordered to series in April 2022, Harley Quinn series co-creator Patrick Schumaker teased that the spinoff follows Kite Man after he purchases the bar but runs into difficulties running it with his girlfriend Golden Glider. Schumaker reveals that Harley and Ivy are planned to make guest-starring appearances in the first episode before different supervillains visit each episode, with Schumaker comparing the show to a supervillain-oriented Cheers. No additional details, including release window or additional casting, have been confirmed by HBO Max.
Superman & Lois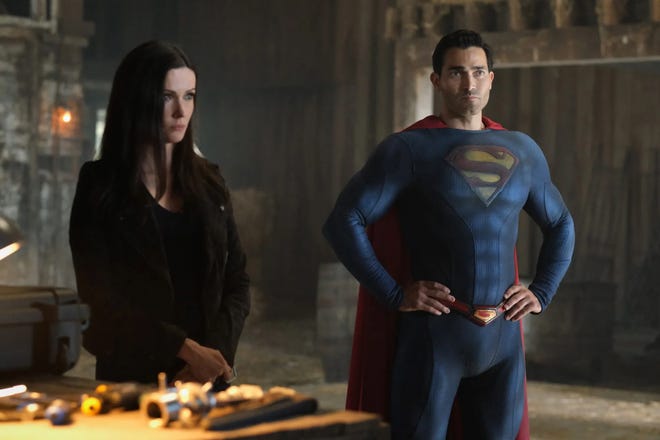 After the Flash came to an en (and the CW's shared Arrowverse with it), Superman & Lois boldly moves into its third season. While Tyler Hoechlin and Bitsie Tulloch originated their title roles as part of the shared DCTV Universe, the show stands in its own continuity as Clark Kent and Lois Lane defend their world while raising their twin sons in Smallville. The third season upped the ante, introducing supervillains Bruno Mannheim and Onomatopoeia to challenge the Kent family. Unfortunately, the fourth season of the show will be its last, the CW has announced; final episodes of the series will debut in the first half of 2024.
The Sandman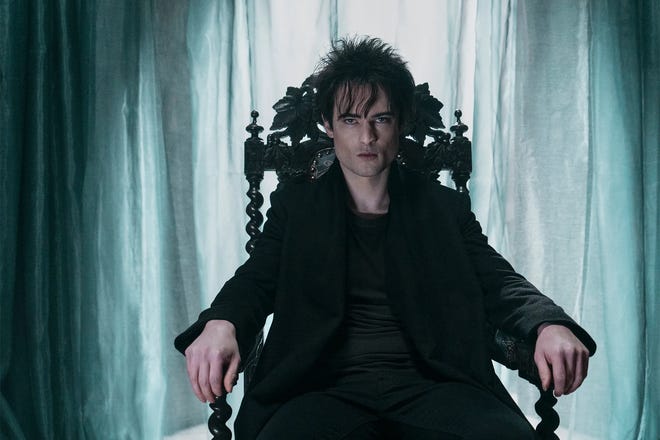 Neil Gaiman, Sam Kieth, and Mike Dringenberg's The Sandman is one of the most universally celebrated comic book series of all time and its inaugural season on Netflix was among the streaming service's most popular series in 2022. Co-written and executive produced by Gaiman, The Sandman is largely faithful to its source material as Morpheus, the Lord of Dreams, moves to rebuild his position after a lengthy imprisonment on Earth. Joined by other eternal personifications of the human condition, known as the Endless, Morpheus faces fantastic threats to his realm, including Lucifer themselves. Netflix officially renewed the series for a second season November 22 2022, and the show returned to production in late November 2023.
Dead Boy Detectives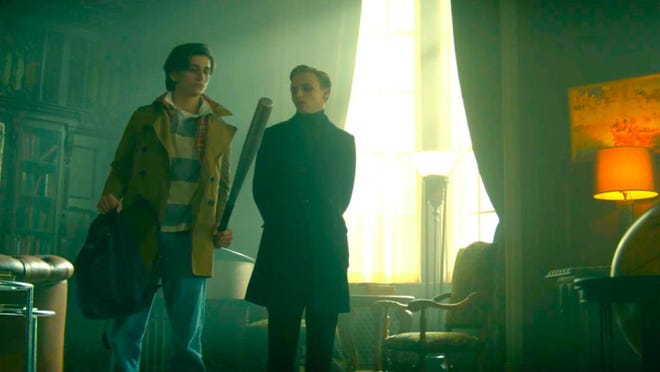 During their run on The Sandman, Gaiman and Matt Wagner created Dead Boy Detectives, two children who rose from the grave as ghosts to solve supernatural crimes around the world and starred in their own spinoff comic book series. A Dead Boy Detectives television series is in the works, initially planned for HBO Max before moving to Netflix in February 2023. A version of the characters appeared in the third season of Doom Patrol but the roles have been recast and there are no expected connections between the two series. Filming was scheduled to wrap in March 2023, though there has been no official announcement regarding the show's slated premiere window on the platform. Dead Boy Detectives is developed for television by The Flight Attendant creator Steve Yockey, who serves as co-showrunner alongside former Arrow showrunner Beth Schwartz.
Sweet Tooth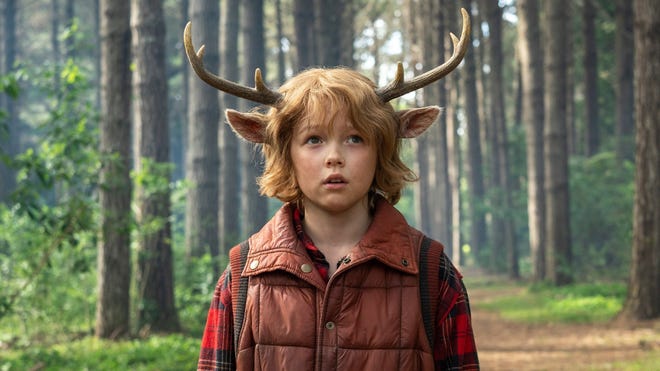 The Netflix adaptation of Vertigo Comics/DC Black Label's Sweet Tooth returns for its second season this April, continuing the acclaimed post-apocalyptic story created by Jeff Lemire. The show is set in a world ravaged by a contagion as animal-human hybrids are born around North America. A young deer-human hybrid named Gus and his gruff companion Jepperd navigate the ruins of the old world, evading roving scavengers and vicious paramilitary groups that have arisen in the chaos. Netflix has not announced plans for Sweet Tooth beyond its second season while there was a two-year gap between the first two seasons, potentially pointing to a third season premiere in 2025, should an additional season be ordered.
Batman: Caped Crusader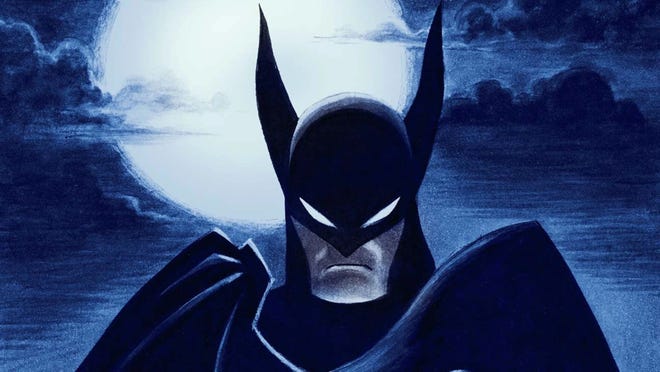 Over 30 years after creating the groundbreaking Batman: The Animated Series, prolific animator and producer Bruce Timm is teaming up with J.J. Abrams and Matt Reeves for the new animated series Batman: Caped Crusader. Initially ordered by HBO Max, the series was canceled by Warner Bros. as part of a cost-cutting move in August 2022, before eventually finding a new home on Prime Video. The show has received a two-season order, though a premiere window for the series has yet to be announced. Ostensibly serving as the spiritual successor to Batman: The Animated Series, Timm is joined by award-winning comic book creator Ed Brubaker, who runs the writers' room and serves as an executive producer.
The Penguin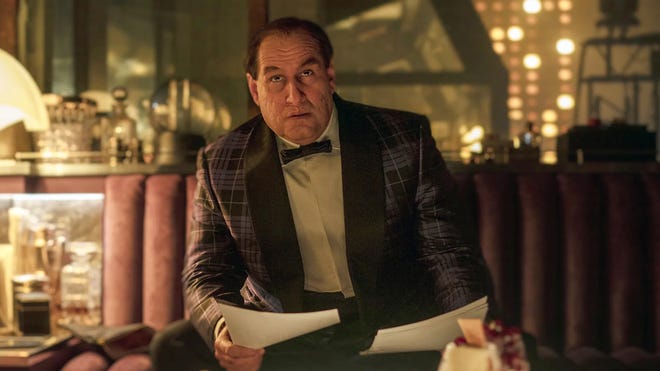 To help fans tide over the wait for The Batman: Part II, the spinoff HBO Max original series The Penguin returns viewers to this cinematic iteration of Gotham City and its denizens. Colin Farrell reprises his role as Oswald Cobblepot, with the show reportedly taking place "one week" after the events of The Batman. With Carmine Falcone dead, there is an enormous power vacuum in Gotham's sordid world of organized crime, with Cobblepot squaring off against Sofia Falcone for control of their city. Filming started in New York City this March, and was subsequently put on indefinite hold due to the WGA strike in June. No premiere window has been announced for the show, with the planned spinoff slated to run for eight episodes.
Untitled Arkham Asylum spinoff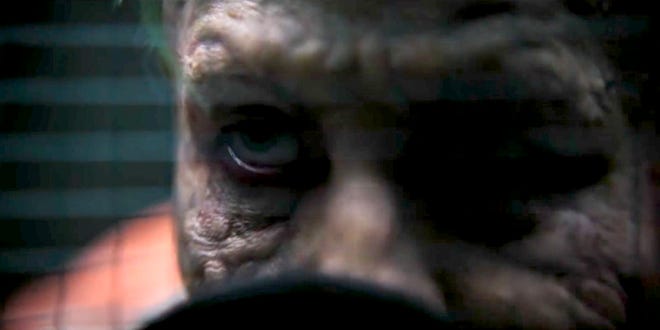 A second television spinoff from The Batman intended for HBO Max is a planned series focused on this cinematic universe's version of Arkham Asylum and the twisted figures that it holds. Executive produced by Reeves, the series signed Antonio Campos as its showrunner in October 2022, though there has been little news about its development since. Reeves previously described the show as having a more horror oriented tone befitting Arkham's notorious reputation though little detail about the series' intended plot have been disclosed. There are no currently announced details about the production of the Arkham Asylum spinoff series or its release window.
Untitled Gotham City Police Department spinoff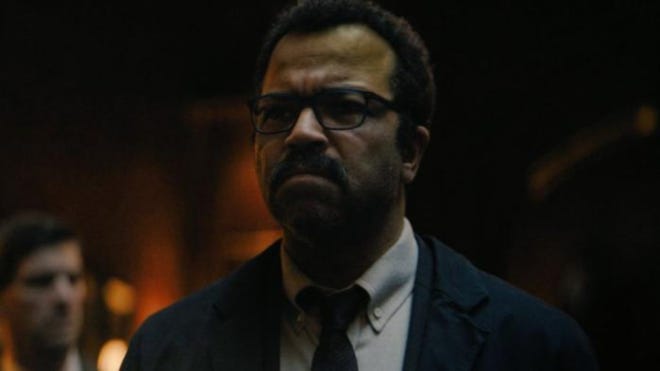 Jim Gordon and the Gotham City Police Department played a prominent role in The Batman, with the 2022 film planning a television spinoff focused on Gotham's police force to stream on HBO Max. Originally announced in 2020 with a series order, the police procedural has experienced some creative setbacks, with multiple showrunners departing the project mid-development. Despite these personnel changes, the series has still been cited as being in development as recently as October 2022, with Reeves serving as an executive producer. There has been no additional news about the show's development, including a planned start to production or release window, since Gunn and Safran's January 2023 announcement.
Creature Commandos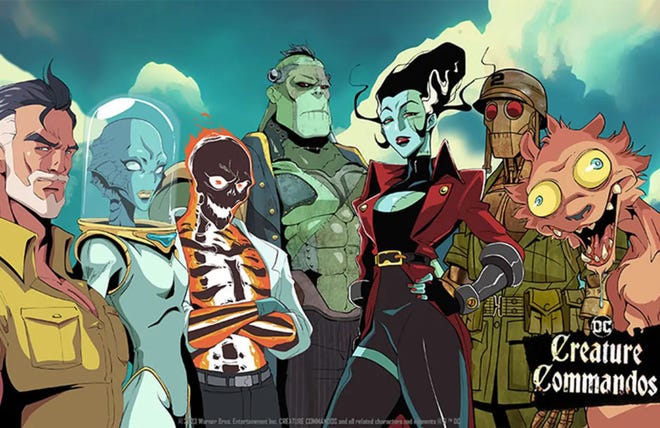 Gunn and Safran's DCU slate isn't limited to live-action projects, with Gunn announcing the DCU animated series Creature Commandos among the opening slate of planned titles. At the DC Studios presentation, Gunn shared that he wrote the series, with the seven-episode first season already in the midst of production. The show follows a group of monstrous heroes, including Frankenstein and Weasel from The Suicide Squad. Gunn predicted that the characters may make the transition to live-action, with the show set to premiere on HBO Max at a currently unannounced date. Gunn continued that the casting is intended for actors to be able to portray their characters in both animation and live-action as an added commitment to their versatility in the DCU.
Waller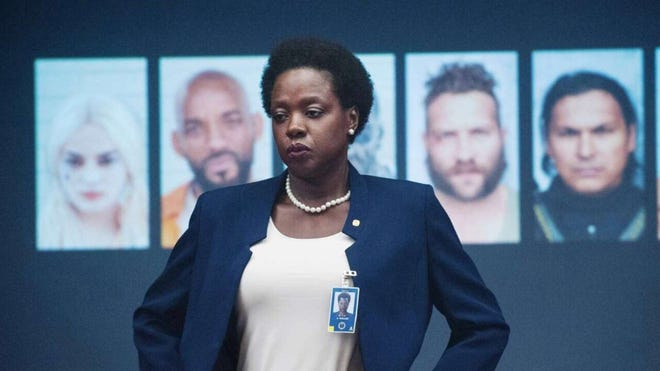 Viola Davis' Amanda Waller is the most prominent character retained from the DCEU into the new DCU continuity, after making her debut in 2016's Suicide Squad. Davis is set to reprise her role in her own television series, simply titled Waller, and set after the events of the first season of Peacemaker. Waller was last seen exposed to the press by her own daughter, Leota Adebayo, for her illicit role with Task Force X and attempts to incriminate Peacemaker. No production start date or premiere window for Waller has been announced though the series will be developed by Watchmen television series writer Christal Henry and Doom Patrol HBO Max series creator Jeremy Carver, as announced by Gunn at the DC Studios January press event.
Peacemaker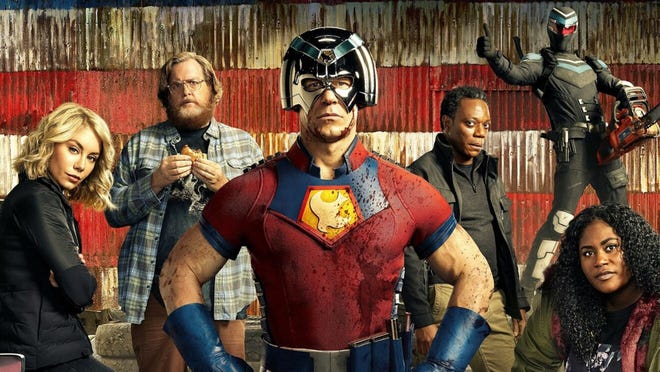 Springing from the events of 2021's The Suicide Squad, filmmaker James Gunn created the spinoff HBO Max original series Peacemaker, which premiered to positive fan and critic response in January 2022. The show follows gun-toting antihero Peacemaker as he grapples with his complicated morality and penchant for violence while uncovering an alien infiltration on behalf of the intelligence agency A.R.G.U.S.. Though HBO Max officially renewed the series for a second season in February 2022, Gunn's attention has since been focused on his new duties co-heading DC Studios. Gunn has clarified that plans now have prioritized development on Superman: Legacy and the Waller spinoff series before moving onto production with the second season of Peacemaker, though no clear timetable, including release date, has been announced.
Lanterns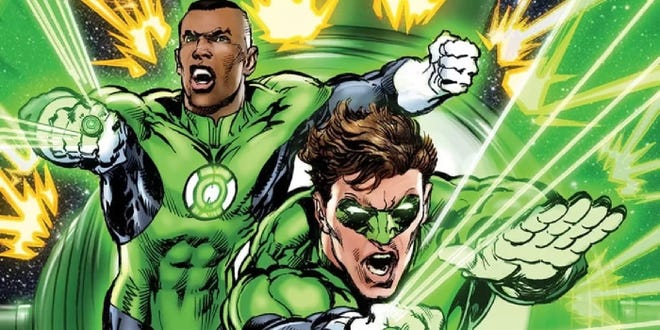 Arrowverse architects Greg Berlanti and Marc Guggenheim, with planned showrunner Seth Grahame-Smith had been developing a Green Lantern television series for HBO Max since 2019. Intended to star characters like Alan Scott and Guy Gardner, development faced a major setback when Grahame-Smith departed the project in 2021. Gunn and Safran announced that the initial Green Lantern series had been canceled, with a new HBO Max series, simply titled Lanterns, set in the DCU in development. Though details about the series remain under wraps, Gunn teased that it would focus on John Stewart and Hal Jordan in a "terrestrial-based" mystery reminiscent of crime shows like True Detective.
Paradise Lost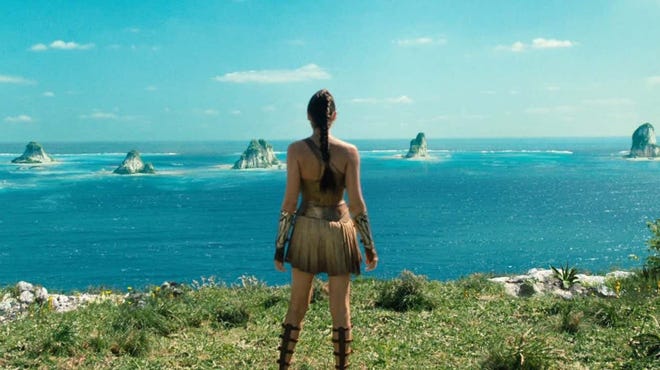 Though the big screen future for Wonder Woman is still uncertain, with Warner Bros. not moving forward with filmmaker Patty Jenkins' plans for a sequel to Wonder Woman 1984, the Amazons' place in the fledgling DCU is taking shape. Among the television series announced by Gunn and Safran is Paradise Lost, a show set on Diana Prince's remote island home of Themyscira some time before Diana's eventual birth. Safran described the series as centering on "the political intrigue behind a society of all women" while Gunn compared it to Game of Thrones. No casting, release date, or production start date for Paradise Lost has currently been announced.
Booster Gold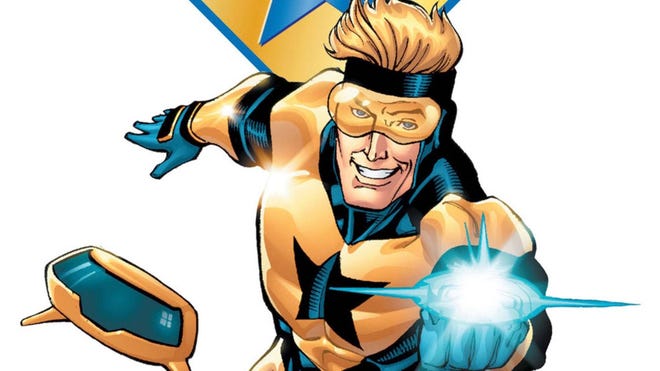 Though Booster Gold made a memorable appearance in the series finale of Legends of Tomorrow, played by Donald Faison, DC Studios is giving a different version of the character his own television series. Set within the DCU continuity, Booster Gold is expected to stream on HBO Max though no casting, release window, or production start date has been announced for the show. Gunn described Booster as "imposter syndrome as a superhero" and "a loser from the future," with the character using futuristic tech to travel back in time to get people to like him but has not elaborated beyond that on the series' premise.
---
As we wait for what's to come, revisit everything from DC films in the past with or DCEU watch order.