Webtoons: The most popular webtoons of January 2023 on Webtoon and Tapas
In the wake of God of High School's end, Heartstopper is growing to become the biggest Webtoon around
With January 2023 behind us, it's time to look back at the most popular webtoons on Webtoon and Tapas in the first month of the new year. As the webtoons market continues to reel from the end of its most popular series The God of High School, new contenders to claim that crown are beginning to emerge - but not soon enough for Webtoon to avoid a loss in total readership.
In January 2023, God of High School remained the most-read webtoon in the world - with over double the traffic of its closest rivals. While traffic is down from its peak in October and November of 2022, God of High School has drifted down to its pre-finale numbers and remains a significant hit for Webtoon.
But that being said, Webtoon's overall traffic has dropped from four consecutive record-breaking months in the end of 2022. The platform's traffic remains healthly - don't doubt us there - but has fallen about 20% from the Q4 2022 highs back into the general area it had been for the preceeding months of last year.
Meanwhile, Tapas is seemingly in a growth period. December 2022 saw the platform have its top traffic of the year, and January 2023's readership edged just head of that. That's thanks in part by the continued success of A Business Proposal, but also with the month-over-month growth of series such as The Legendary Moonlight Sculptor and Letters on the Wall.
And sitting on both Webtoon and Tapas platforms is the mainstream hit Heartstopper. The webcomic-turned-print-comic-turned-live-action-Netflix series continues to do well for Alice Oseman and both platforms - despite being on a hiatus. It is becoming Tapas' consistent second-most-read strip (despite not being exclusive to the platform), and on Webtoons is also growing into that role after some uneven months in 2022 - spiking around the release date of the Netlix show, but then dropping right after.
As we did with our year-end 2022 Webtoons traffic report, Popverse has together data from webtoon platforms including Webtoon, Tapas, Google, as well as third-party analytics platforms such as Parse.Ly, Semrush, and SE Ranking to get a better idea on what's popular.
The most popular webtoons of January 2023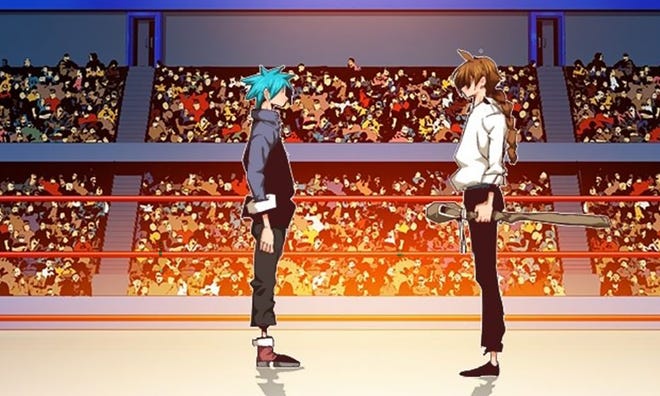 God of High School
Heartstopper
Wind Breaker
Tower of God
Boyfriends.
Escape Room
Lore Olympus
Down to Earth
True Beauty
Let's Play
Despite ending back in 2022, Yongue Park's God of High School continues to be Webtoon's flagship series. While off its peak from the last few months of 2022, the series is remains ahead of its average traffic per month from the first three-quarters of 2022.
Meanwhile, Alice Oseman's Heartstopper continues to grow - with its biggest month in the past year minus the month the Netflix series was released.
Number six for January, Escape Room, has been growing considerably. It was #11 for the totality of 2022, but has skyrocketed up in the past 30 days.
The same can't be said for #9, True Beauty. Although still in Webtoon's top 10, it's been trending downward since March 2022 - and its January 2023 numbers show its readership is one-fifth of what it was in January 2022.
Just outside of the top 10 are Shingi: The Spirit's Playbook, Sweet Home, and Dark Moon: The Blood Altar, with the Shingi and Dark Moon showing particularly large month-over-month growth.
The most popular Tapas webtoons of January 2023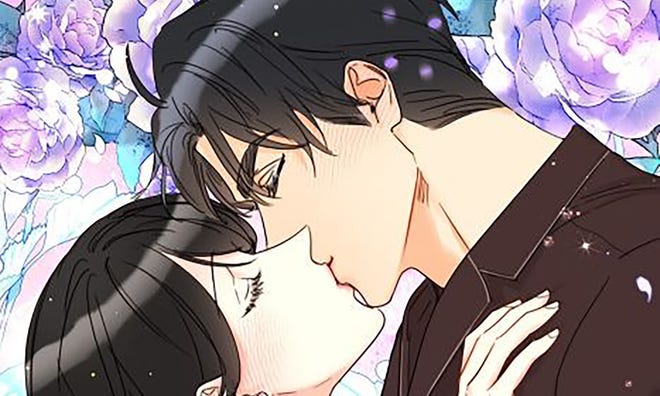 For this survey, Popverse crunched numbers from both Webtoon and Tapas - but unfortunately none of Tapas' top series surpassed the numbers of Webtoon's top 10 of January 2023. Although the Tapas platform is about one-fifth the size of Webtoon, it has its fans (us included). Here's the top 10 Tapas webtoons of 2022:
A Business Proposal
Heartstopper
Legendary Moonlight Sculptor
Dear Door
The Beginning after the End
Beware the Villainess
GhostBlade
Letters on the Wall
Into the Light, Once Again
Eyes on Me
Tapas' A Business Proposal did well in January 2023, showing slightly higher readership than the past six months. Comparing apples to apples, Tapas' A Business Proposal is getting roughly the same readership as Webtoon's Shingi, which came in at #11 for Webtoons.
And just outside of the top ten is the Nine Stones spin-off Shadow, as well as the spanish language version of Letters on the Wall.
---
Confused? Here's our guide on how to read webtoons.