What are we at Popverse enjoying this weekend?
The TV, movies, and comics that the Popverse team is planning on checking out this weekend
It's August. How that happened, I am not quite sure, and yet when I look at my calendar, there it is. August, huh. Which means, as hot as it feels each day, we are slowly nearing the end of summer. Which also means that we only have a month to cram as much summer reading/watching/listening in as possible.
While braving this warm weather, Popverse has had a busy week, publishing writing on how Barbie's creator really did do tax fraud, how conventions will work with striking actors this year, and the death of beloved actor Paul Reubens But now that's enough talk about work. It's time to talk about the weekend, and what we're going to be checking out.
Ashley V. Robinson (Video Producer)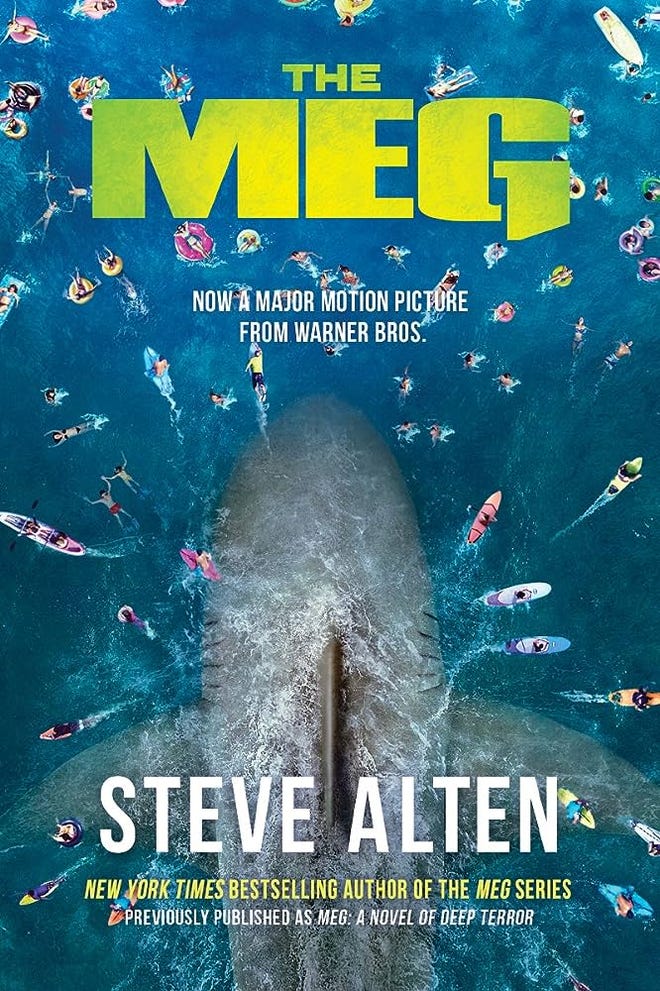 Ahead of Enter the Popverse this week I've been diving (pun completely intended!), into the world of Steve Alten and The Meg series of thrillers. I'm happy to report I've been having a delightful time reading underwater monster stories on these hot California summer days when I take lunch by the pool side. The stories are absolute romps high in entertainment value and – I am both happy and surprised to report – I've learned a lot reading them. For the full details be sure you check out our latest episode.
When I'm not raising my heartrate with The Meg, I finally secured a library loan of Bravely by Maggie Stiefvater. It's been on my TBR for a hundred million years, and I am thrilled to have gotten my hands on it. August first was the Celtic holiday Lughnasadh and the Aquarius Full Moon, and it somehow felt appropriate to explore the literary side of DunBroch and Princess Merida. I'm really digging it so far!
Graeme McMillan (Staff Writer):
This weekend, I'm actually going to be rewatching something I discovered last weekend: the movie Rye Lane, which is currently streaming in the US on Hulu. It's a romantic comedy that takes all the cliches of the genre — the meet-cute, the mismatched couple, the struggle to overcome a seemingly insurmountable problem at the end of act 2 — and makes them feel fresh and organic again, thanks in no small part to the performances of the central cast, Vivian Oparah and David Jonsson, and some really smart choices from first-time director Raine Allen Miller. It's effortlessly charming, witty and sweet, and a movie I can't wait to share with my partner this weekend as we sink into the couch and try to relax together.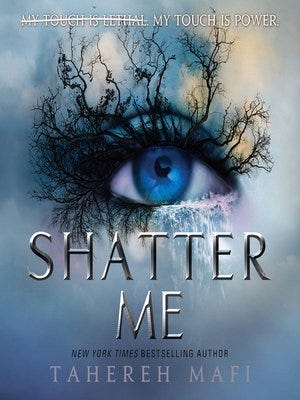 Tiffany Babb (Deputy Editor):
This weekend, I am going to do my best to get myself to the local-ish (in SoCal, sometimes local means an hour's drive) theater, which happens to be the only theater nearby still playing Wes Anderson's Asteroid City. This week, I got an email notifying me that the movie was going on digital in a couple weeks, and that certainly lit a fire under... well. I know that if I wait a couple more weeks, I'll never see it on a big screen, and I would like to see it on a big screen. And thus, a little trip to Pasadena seems to be in store.
Veronica Valencia (Video Producer):
Last weekend, I went on what I called a little 'book tour,' going around and exploring local bookstores. Now, I've bought more books that have been on my TBR for a while now to help fuel this reading kick I've been on. Before I start my new books, I will be finishing Shatter Me by Tahereh Mafi, a YA dystopian thriller that I had been seeing people all over booktok and bookstagram talk positively about. I'll definitely be finishing that this weekend as I only have a few pages left, but I'll be reading it in between a few hikes I also go on this weekend. I definitely am trying to go outside as much as I can this Summer, go to the beach, go on hikes, overall just try and do as much outdoor activities I can.
---
We had a wild, wild San Diego Comic Con. Check out what we covered here.