What are we all enjoying this weekend?
The TV, movies, and comics that the Popverse team is planning on checking out this weekend
It's been another busy week for Popverse. We've continued to follow the changing story around Thomas Woodruff's nominations at the Eisners this year, written analysis on Marvel's newest cynical move (spoilers for Amazing Spider-Man #26, in stores now!), and watched and reviewed Spider-Man: Across the Spider-Verse.
We're all looking forward to the weekend, and I know many of us are heading to the theaters to see Spider-Man. Heck, I may even go to see it again! So read about our anticipatory Spider-thoughts and what else we'll be checking out this weekend below.
Ashley V. Robinson (Video Producer):
I think it's fair to assume everyone in the world is going to see Across the Spider-Verse this weekend – I certainly know I will be! If you're not following @popversesays on Instagram I'd love to encourage you to follow us & see all the exciting business we'll be sharing over the next week. Lately I've been on a big reading kick! By the time you read this, dear Popverse friend, I'll have finished reading The Astronauts Wives Club by Lily Koppel. As a huge fan of Apple TV+'s For All Mankind, this book has been a fascinating peek into the other side of that time period.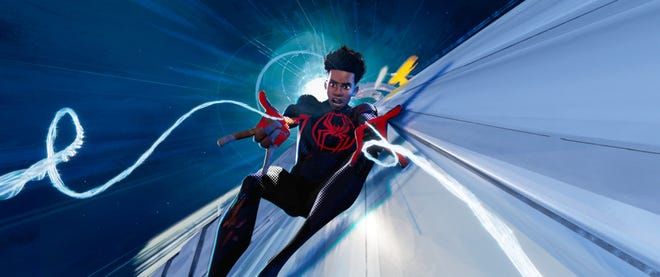 Chris Arrant (Editor in Chief):
This week, like any good week is about reading. I am finally reading Van Jensen and Jesse Lonergan's Arca graphic novel, after it has been staring at me from across the office. I really enjoy Longergan's work, especially in the problem-solving he does in storytelling - more so than what the story is, but HOW best to tell the story.
I've also got a copy of my friend Jim Dodge's new prose novel Theta House. I'm biased, but I appreciate Jim's deconstruction of horror, especially in regard to tropes. He doesn't avoid them or go the high ground, but instead tramples the tropes in a way horror fans can appreciate.
Graeme McMillan (Staff Writer):
I'm writing this before seeing Spider-Man: Across the Spider-Verse — tonight! I'm seeing it tonight! — but I'll be genuinely surprised if I don't leave the theater wanting to revisit some of my favorite animated movies in a haze of "oh wow, cartoons are so cool." (If nothing else, I'll almost certainly be watching Spider-Man: Into the Spider-Verse again, a movie I rewatch on a regular basis, and have done pretty much since it was released digitally way back when. You all understand, I'm sure.)
Otherwise, I'm going to continue to read old Green Arrow comics — why, I don't know, but I got the urge the other day and now I'm midway through Mike Grell's seminal 1980s run as writer — and diving back into 2000 AD, to catch up with the serials that I'd been promising myself that I'd catch up on when their current runs were completed… by which I primarily mean, "It's time to re-read all of Dan Abnett and Mark Harrison's The Out again," but that feels like a perfectly wonderful idea for how to spend a sunny June afternoon, if you ask me.
Tiffany Babb (Deputy Editor):
I have been on a bit of a mini Joseph Cotten marathon lately. Over the last month, I've rewatched The Third Man, Shadow of A Doubt, and Gaslight. On a recommendation from another classic film fan I met this week, I'm going to check out Niagra, which stars Cotten and Marilyn Monroe. I haven't seen this one, so I'm really looking forward to it. In my humble opinion, Joseph Cotten is one of the most overlooked leading men in Hollywood. Fun fact: Did you know that Joseph Cotten originated the Cary Grant role in the onstage version of The Philadelphia Story? See, ma? This sort of information is useful!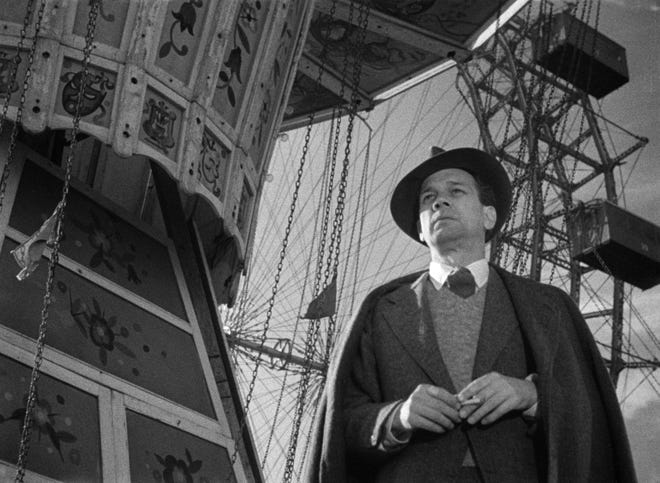 Veronica Valencia (Video Producer):
I feel as though I've been re-watching a lot of comfort shows or watching reality TV a lot recently (which is great! Highly recommend), but that being said, this weekend I'm excited to be diving into a new show, XO, Kitty. Yu yup, I'm a fan of the "To All the Boys I've Loved Before" movies! They are simple, cute movies that are a nice feel good watch and the spin-off also looks super cute. I'm sure the series will have the same vibes as the movies and it'll be nice to see things from a few years later after the events of the last movie.
---
What are you checking out this weekend? Comment below, and let us know!
---
Popverse: Year One - our most popular articles, as decided by YOU!