Popverse: Year One - our most popular articles, as decided by YOU!
From controversy in comics to cartoons that make you say 'Woooo!', Popverse's first year was great. Here are the most popular news, panels, features, and guides from year one.
Do you remember the first year of your favorite pop culture news outlet? Many of our favorites have been running for years, decades even, so it may be hard to say you were there when they first started. But if you are reading this, then you probably were there for our beginning.
And we appreciate you.
In the first 365 days of Popverse's existence, we covered hundreds of stories, interviewed dozens of people, and traveled to over 20 conventions to find the stories and videos you wanted. And after we're closing the book on the first year of Popverse, we're looking back (as we often do) to see what stories and videos you were most interested in.
What follows is the top 5 most popular stories in Popverse's first year across a number of categories, along with commentary from me, Popverse Editor-in-Chief Chris Arrant. While most popular isn't always the final arbiter in what we do, we listen to each of you individually and as a group to help us decide what to cover next.
Tell us your favorite Popverse stories in the comments.
Popverse: Year One - The most popular news stories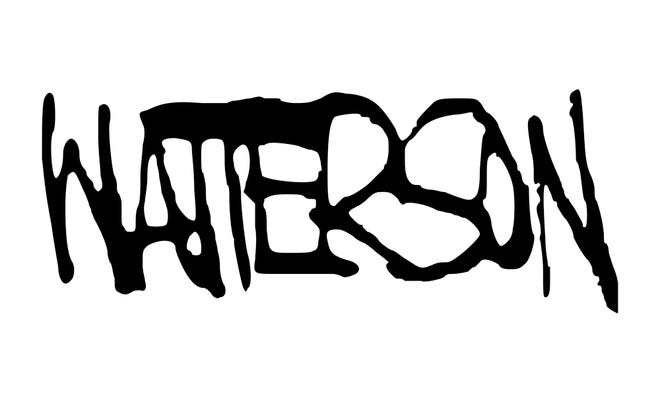 Calvin & Hobbes' Bill Watterson is returning to comics for "a fable for grown-ups": When news broke that Calvin & Hobbes' cartoonist Bill Watterson was returning for a new project after a self-imposed retirement that lasted over 25 years, it was huge. It is huge, as the book isn't out until October. We broke the news of this on a Tuesday evening after hours, and it blew up overnight with everyone including news anchor Jake Tapper sharing our story.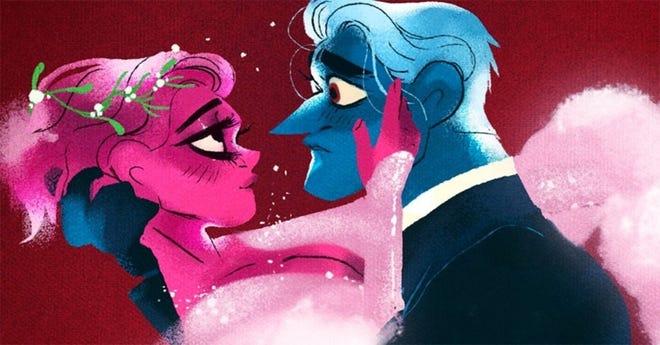 2022 in Webtoons: The most popular webtoons of 2022 on Tapas and Webtoons: Webtoons are a big deal. If you don't think so, you're behind the times. In early 2023 we took traffic data from multiple public and private sources (along with some notes from inside the companies), to gather together what are actually the most popular webtoons of the past year. Fans were excited to see this information presented clearly and directly, and continue to use this article as a resource to see how their favorite series is doing - and what their next favorite series could be.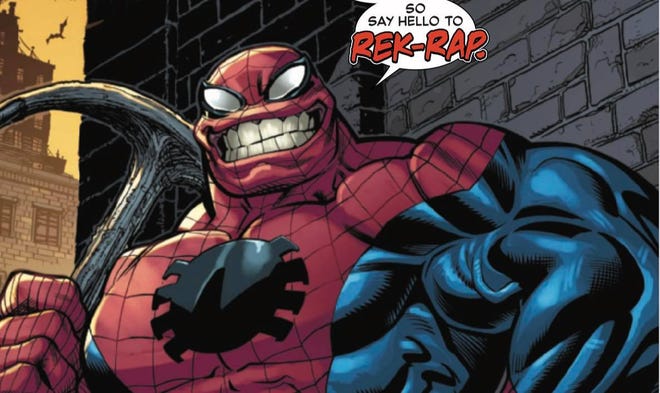 Meet Rek-Rap, the bizarro Spider-Man from the Limbo realm: Our Marvel Comics' beat writer Joshua Bertone reads all the Marvel comic books each week, and this particular week, the bizarre new Spider-Man character struck a chord. It struck a chord with him, then us, and now all of you. Like Marvel's version of Bizarro (a inverted version of Superman), Rek-Rap captured the hearts and minds of many people - and we're told, is in line for a return inside Marvel Comics later this year.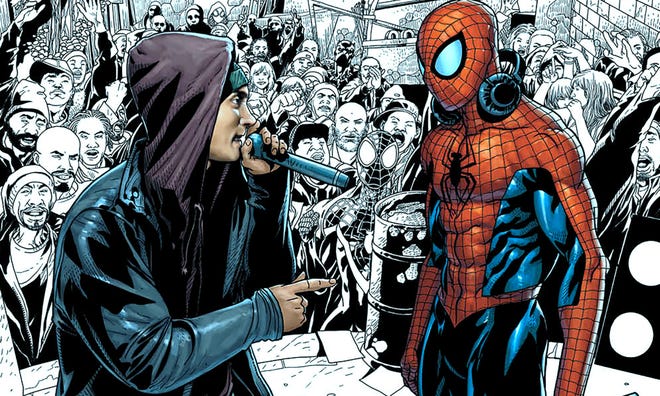 Eminem partners with Spider-Man and Marvel for another comic collaboration: Part of what makes Popverse stand out is our connection with ReedPop. Back in November, ReedPop's merch site The Haul.com was debuting a new variant cover to 2021's Amazing Spider-Man #1 featuring iconic rapper Eminem with Marvel's own Spider-Man. As fans who know Emimem's popularity (and more interestingly, his previous collaborsations with Marvel and his own fandom), we knew this would be something all of you would be interested in.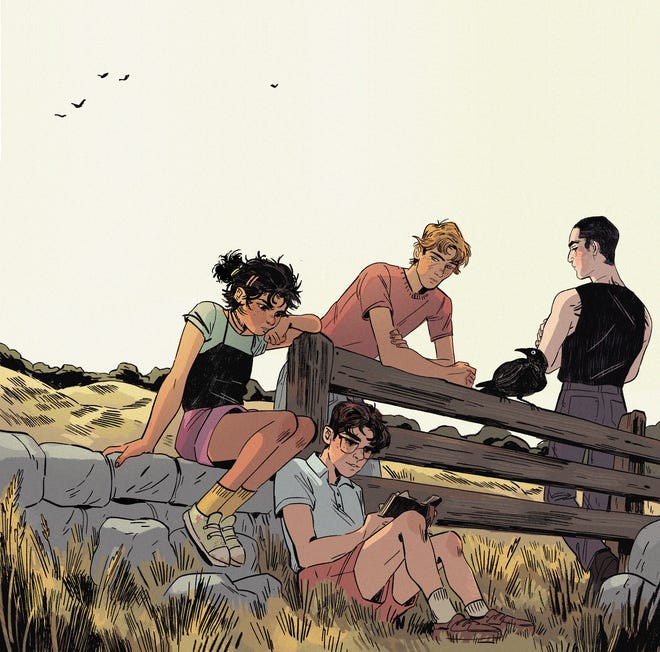 Bestselling YA series The Raven Cycle to be adapted to graphic novels: Take a hit prose novel, turn it into comics, and it'll be a hit as well? It's not that easy (as many publishers will tell you off the record). But when we learned that Maggie Stiefvater's bestselling prose novel series The Raven Cycle was being adapted into comics, we knew it was a story worth telling. Popverse Deputy Editor Tiffany Babb tracked this story down, and this came together like a winner for us, and you. And we can't wait to begin covering the graphic novel series more in depth as the release date gets closer.
Popverse: Year One - The most popular convention panel videos
The original Scream cast reunite at Emerald City Comic Con 2023: Eve Campbell, Matthew Lillard, Skeet Ulrich, and Jamie Kennedy made pop culture history with 1996's Scream film, and they made Popverse history in 2023 by being our most watched panel to date. The cast went for nostalgia, but also made new memories - including Lillard jumping into the crowd and giving handshakes, high-fives, and hugs.
The Smallville cast reunite at C2E2 2023: Smallville is fondly remembered as the Superman show of the modern era, and earlier this year in Chicago much of the cast - Michael Rosenbaum, Kristin Kreuk, Erica Durance, and John Glover - reunited to remember the good times. Although series star Tom Welling had to leave the con early and miss the panel, fans weren't left wanting by the end of it judging by the number of people who watched this panel.
Legend of Vox Machina panel from New York Comic Con 2022: Amazon Prime Video's Legend of Vox Machina is one of the most popular US animated series in recent memory, and at NYCC voice actors Travis Willingham, Marisha Ray, Taliesin Jaffe, Ashley Johnson, Sam Riegel, Liam O'Brien, Laura Bailey, and Matthew Mercer visited to speak about the show's previous and upcoming episodes. While most of our panels are members-only, the kind folks at Misty Mountain Gaming sponsored this to be free to the public.
Netflix's Shadow & Bone panel from NYCC 2022: Ahead of season 2, the Shadow & Bone stars Amita Suman (Inej Ghafa), Freddy Carter (Kaz Brekker), Kit Young (Jesper Fahey), and Ben Barnes (General Kirigan), alongside author Leigh Bardugo, talked to a rapt audience at New York Comic Con about the recent season and what's to come. Consider this a must watch while you wait to see what's next in the Grishaverse.
Disney+'s The Owl House panel from NYCC 2022: Although the show may be over, Hooty lives forever. Back in October 2022, Voice actors Cissy Jones, Zeno Robinson, Alex Hirsch, Sarah-Nicole Robles, and Mae Whitman as well as the creator herself Dana Terrace spoke about the show and its final season. We laughed. We cried. We watched it again, and again, and again...
Popverse: Year One - The most popular feature stories
NYCC Insider 2022, brought to you by Crunchyroll: The pinnacle of 2022 for us was New York Comic Con - Popverse's first NYCC. We published dozens of stories, videos, and other content, and debuted a new feature across all of the ReedPop Digital websites - the Insider series. With NYCC Insider 2022 brought to you by Crunchyroll, we encapsulated the best of this year's event - with everyone from Spawn creator Todd McFarlane, One Piece Film Red director Goro Taniguchi, tours of NYCC booths, and excerpts from the biggest panels of the event.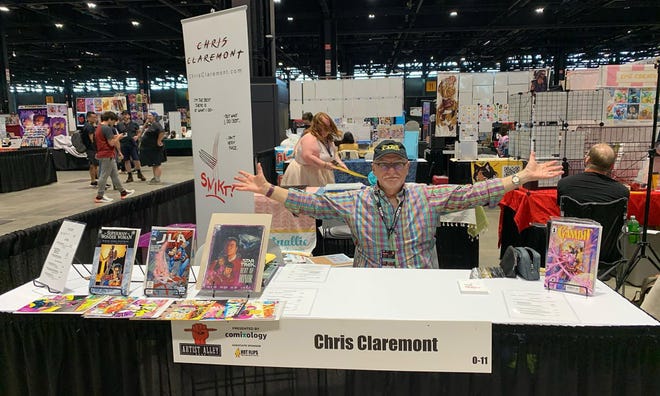 X-Men's Chris Claremont delivers a surprisingly raw and controversial hour for fans at C2E2 2022: On the face of it, the C2E2 2022 Chris Claremont spotlight panel didn't look set to be one of the most controversial panels of the entire show. For most, it was considered to be little more than a trip down memory lane, with Claremont talking about his past works and teasing the upcoming X-treme X-Men reboot he referred to as 'X-Treme 2022.' But that's not what happened - and not how some fans in person, and more on social media, reacted. Popverse's Graeme McMillan dove into it, and found the real story.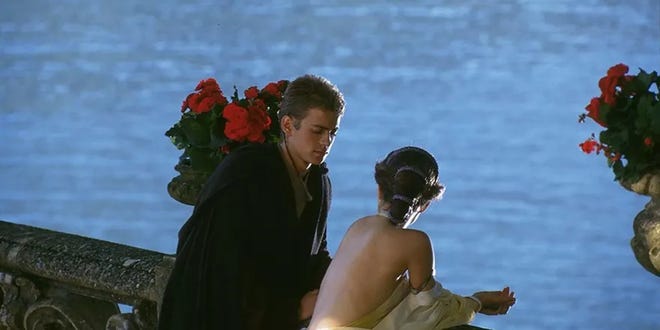 "I don't like sand"; What Anakin Skywalker really meant by that memorable line in Star Wars: Attack of the Clones: Once upon a time, a throwaway line became an internet meme, but on the 20th anniversary of Attack of the Clones' release, Popverse's Alex Jaffe went beyond the jokes and the quote to explain the real story, and the deeper meaning behind it all.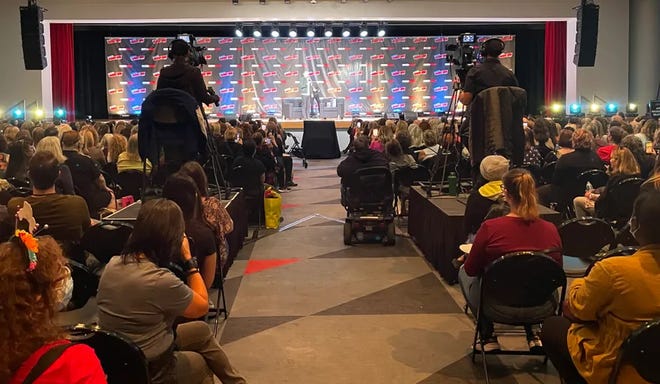 Calling all Sassenachs: My Night with Sam Heughan: At NYCC 2022, Outlander star Sam Heughan held an an exclusive 25-minute small group meet & greet session, which included a selfie, an autograph, and a group photo with him, followed by front row seating at an evening Q&A. As documented by Popverse's Jim McDermott, what transpired was a fascinating experience that showed the tenor of the Outlander (and Heughan) fanbase, and how the star himself seems acclimates to his fanbase.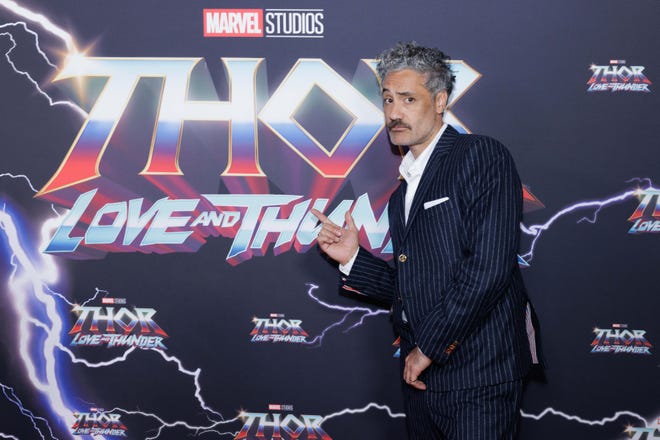 No, Taika Waititi will not save us: No matter how great someone is, putting them on a pedestal only makes their position more precarious - for themselves, and those who put them there. Popverse Deputy Editor Tiffany Babb honed in on this overlooked aspect of that fan-idol dynamic, using the the case of Thor and Our Flag Means Death director Taiki Waititi and the promise (and specter) that he is somehow going to singlehandedly pave the way for queer/non-toxic-masculine representation in popular media.
Popverse: Year One - The most popular guides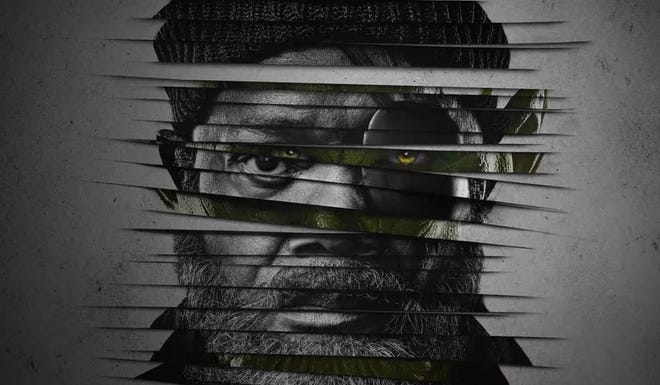 Marvel movies & TV shows: How to watch the MCU in release and chronological orders!: There have been 23 movies and 16 TV shows across the Marvel Cinematic Universe, and while some of us have been there for them all - many of us haven't, or don't remember, or just want a refresher. Popverse's Hayden Hefford created a guide to help with that, which the Popverse staff meticulously update every time a new MCU project comes out, or is even teased, to give people the complete picture on how to enjoy the MCU - however they want to watch it.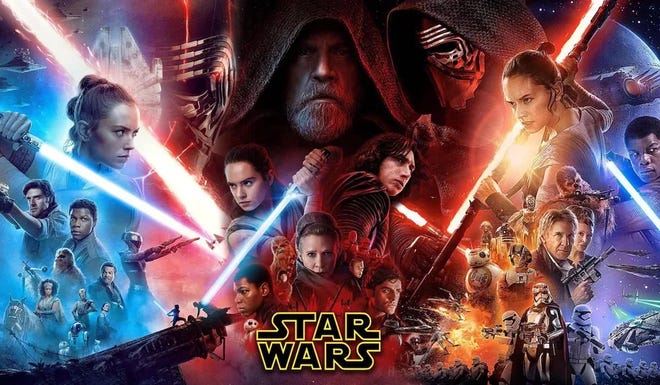 Star Wars: Watch every movie and TV show from a galaxy far, far away in order: Star Wars is complicated, y'all. With dozens of TV shows, a dozen or so movies, and more feeding into one overall Star Wars universe - it's a lot to keep track of. Add to all that the fact that Lucasfilm doesn't usually denote what time period a project is set in, and its bound to be a confusing mess for all but the most ardent of Star Wars fans. Popverse's Lauren Sisselman unraveled this ball of space operatic yarn, and with each update, the Popverse staff brushes any new knots out as new movies, TV shows, and other projects come to light.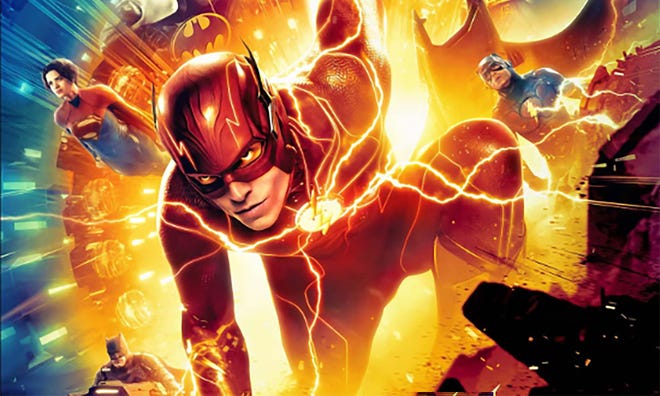 How to watch DC movies in order: All DCEU Movies: Unlike the MCU, the DC Extended Universe has gone through several iterations. The Zack Snyder era, the post-Zack Snyder era, and now the James Gunn era. Through all of that (including branching timelines), it can be difficult to see where each iteration fits - and what stuff doesn't fit (I'm looking at you, The Batman). Popverse's Reid Carter took up the challenge and laid out the various elements of this timeline, and now the Popverse team keeps this guide up to date leading into (and then after) every upcoming DCEU release.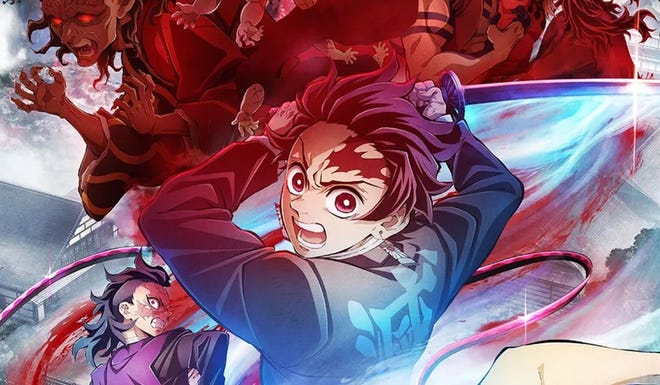 Demon Slayer: How and where to watch the hit anime series (and movies!) in order: Koyoharu Gotouge's hit manga Demon Slayer has flourished as an anime, and in the past 12 months has seen a standalone movie and a third season - now complicate that by the fact that the movie is an advance adaptation of part of that third season. Popverse's Trent Cannon explains it all in this Demon Slayer watch guide, including not only how to watch the anime franchise but also where.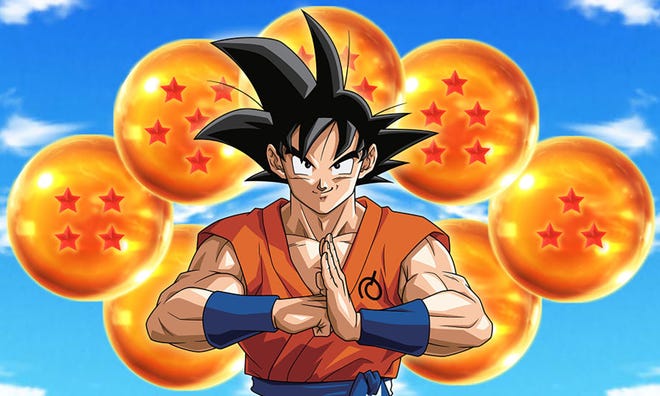 Dragon Ball: How to watch the Dragonball franchise in chronological or release order Akira Toriyama is perhaps the largest enduring manga/anime franchise in the past 50 years, but you have to admit - it can get complicated. Z, GT, and more... but Popverse's Trent Cannon figured it all out, and explained how to watch it in chronological, release, or in a truncated way to get the best DBZ experience.
---
Popverse's first year was full of success and surprises. BUt now that we have a year under our purple belts, just imagine what year two will bring? Catch it all on ThePopverse.com.