What are we all enjoying this weekend?
The TV, movies, and comics that the Popverse team is planning on checking out this weekend
May is here, and Spring has finally arrived, groundhog's shadow or no. Right now, Popverse is enjoying a bit of a slower month after Star Wars Celebration. While there will be some travel in the next month or two (Ashley's headed to Minneapolis for MagicCon this weekend), it's nice to see things slow down a bit before we have to start revving up for San Diego Comic Con in July.
You'll also notice that, as we travel and end up working on weekends, sometimes our weekend media enjoyment gets pared down a little. So now, we're getting back into full swing for this column. Check out what we're doing this weekend!
Ashley V. Robinson (Video Producer):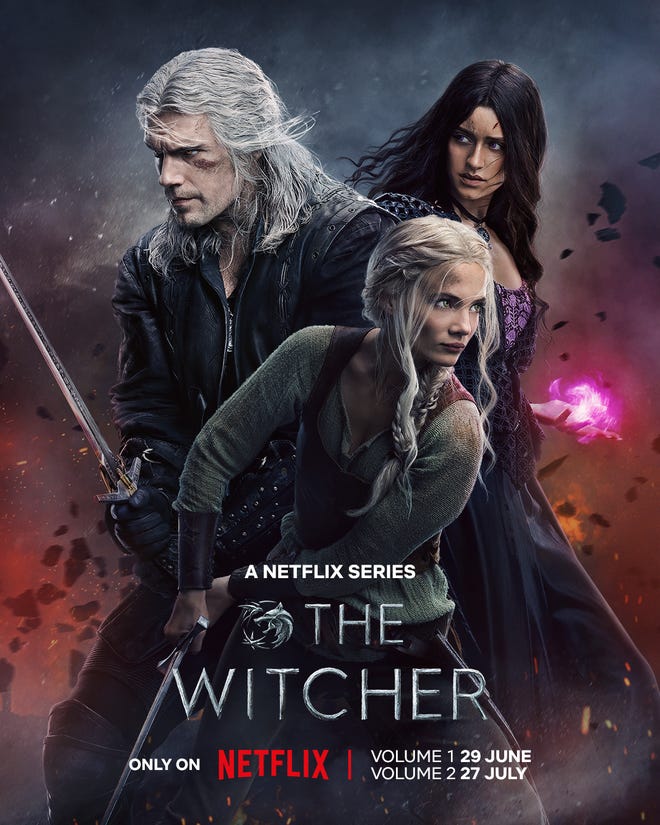 Toss a coin to your Witcher! *insert music emoji here* With the announcement of The Witcher season 3 and Henry Cavill's final outing as Geralt I've finally made the leap to begin watching the series. I know, I know! As someone who hasn't played The Witcher games to date I went in completely blind only knowing the memes (and mostly the ones with Henry's shirt off, if I'm being completely honest). As of writing this I've made it about halfway through the first season, and I'm really enjoying the show! My plan for now is to keep bingeing it until I'm through season 3.
This week I am also heading to MagicCon Minneapolis. Coming from Los Angeles I have a significant plane ride ahead of me, and I always, always, always have a good book with me. Reading while flying (or waiting to fly), is an integral part of my travel routine. Last year my good friend Jordanne (she was on my MCM London panel last year about Best Geeky Reads!), gifted me Julie Kagawa's Shadow of the Fox. Last week I finally picked up the second installment in the high fantasy series set in Japanese Mythology starring a half-kisune girl, titled: Soul of the Sword, and it is going to be keeping me company throughout this week and next.
Chris Arrant (Editor in Chief):
By the time you're reading this, I've already seen Guardians of the Galaxy Vol. 3. I liked the first two movies, but my trust only goes so far – but from reading my colleague Tiffany Babb's review, I'm feeling good about it. Maybe so much that I re-watch it, or re-watch the first two movies (and don't forget the Holiday Special.)
But hey, lets talk about the near-future. On Saturday I'll be diving into Free Comic Book Day, visiting at least three area comic book shops and reading 50+ comics in one day. One of the perks of my job is that I've read some of these early, but for many of these I'm coming in fresh. Free Comic Book Day is a rare way for comics fans of any stripe to try pretty much anything from across the industry for free, and get a snapshot of what's going on across the industry.
I'm already anxious about the surprise favorites I'll get to enjoy, and the self-criticism I'll drop on myself for not knowing about this prior to May 6.
Graeme McMillan (Staff Writer):
I blame James Gunn, but Guardians of the Galaxy Vol. 3 has me in the mood to go back and revisit a bunch of Marvel's cosmic comics. Some are obvious choices, of course — the DNA run of Guardians of the Galaxy from 2008, Al Ewing's Guardians of the Galaxy run from a couple years ago because any excuse to re-read that is welcome — and some less so: I'm catching up on Kelly Thompson's (very fun) Captain Marvel run before it ends, and revisiting some of Marvel's 1980s and '90s cosmic material for the first time in decades, too, so hi, Quasar and Warlock and the Infinity Watch!
Elsewhere, I'm going to try to finish the underrated Am I Being Unreasonable on Hulu — is anyone else even watching this? You should be — and, while it's not this weekend, I'm very very excited at the prospect of the Eurovision Song Contest Semi-Finals this week, too. What can I say? You can take the man out of Europe, but you can never take the Eurovision out of the man.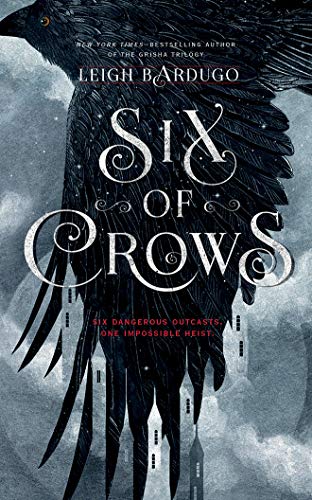 Tiffany Babb (Deputy Editor):
Hilariously, after all that talk about now finally being at home, I am actually going to be travelling this weekend to a writer's residency where I will be, well, doing some writing. However, because I'm not at a show, I'm not working this weekend and thus will be consuming some media. I am planning on reading (at least parts of) Wassily Kadinsky's Point and Line to Plane, which is a monograph on his aesthetic theory. I find artist's points of view on their work endlessly intresting, and, as a fan of Kadinsky, I'm very excited to continue reading this one.
Veronica Valencia (Video Producer):
This weekend I am very excited to get out of town and go on a little road trip to hang out in some woods, hike, and read for a couple of days. Being able to get outside, unplug a bit, and remove yourself from a screen when you can is a nice recharge for the soul.
I'll be on the road for a while, so I'll be starting a buddy read and listening to the audiobook for Six of Crows. I have been interested in diving into some of Leigh Bardugo's works for a while now (Ninth House is literally sitting on my shelf and I swear I'll get to it... eventually :rolling_on_the_floor_laughing:) and while I know Shadow and Bone is usually the go to place to start, I've heard really good things about Six of Crows, so I'm excited to dive into that universe.
---
What are you checking out this weekend? Comment below, and let us know!
---
Maybe "superhero fatigue" isn't really a thing, in the case of Guardians of the Galaxy Vol. 3. Read our review of Guardians of the Galaxy Vol. 3 here.