What are we at Popverse enjoying this weekend? Rosemary's Baby, The Borrow a Boyfriend Club, more
The TV, movies, and comics that the Popverse team is planning on checking out this weekend
Oh we're really in NYCC-mode now. With only a few weeks left to go, the digital Popverse office is all in a tizzy getting ourselves ready for one of the biggest comics shows of the year (check out what we'll be covering here) as well as making sure we're publishing our regular big stories of the day. What did we cover this week? Well, we talked about how the end of the writer's strike will affect comic cons, Stan Sakai's brand new Usaji Yojimbo character, and the comics industry's history with unions.
But enough about us and our hectic schedules... let's talk some more about what we're excited about this weekend!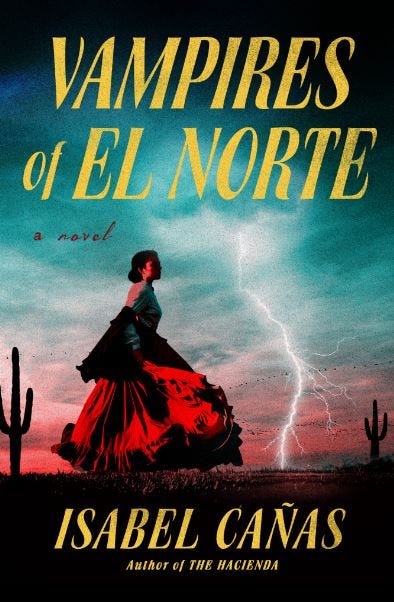 Ashley V. Robinson (Video Producer):
Much like last week I am spending this week emotionally preparing myself to get on an airplane. Albeit last time I had a cute 38-minute flight to Las Vegas, this time I will be taking three connecting flights to the Atlantic Coast of Canada (a.k.a. the country of my birth). Given that I have nothing but time to consume media. On my October 1st flight I'll be reading Isabel Cañas's sophomore book The Vampires of El Norte. We're doing a read-a-long book club in the JAWIIN Discord & I've been holding off starting since the book's August release. I love a good vampire story and I really enjoyed The Hacienda, so I'm looking forward to hours and hours of uninterrupted story time 30,000 feet in the air.
This week I caught up on the latest episode of Jet Lag: The Game on Nebula. I'm struggling to keep this part spoiler-free out of respect for the folx who watch exclusively on Youtube, but although I haven't found the return to the Tag format as exciting as I had hoped, the twists and turns of who is leading (and who is flagged as a potential winner!), have kept me on the edge of my seat.
This week I was invited to attend the red carpet premier of RuPaul's Drag Race UK season 5. The day you're reading this the first episode has already premiered. As part of the premier event I got to watch it early and Drag Race aficionados are going to have fun with this crop of Queens! Don't sleep on it!
Graeme McMillan (Staff Writer):
I can't swear to it, but it's very likely that this weekend is going to see an early start to the October tradition of Only Horror Movies Whenever Possible; we've got a bunch lined up already, whether old favorites to revisit — Rosemary's Baby will almost certainly get a viewing in the next few weeks — or new movies that hopefully have some of the thrills, spills, and chills that spooky season really should be offering. To the end, fingers are crossed that No One Will Save You lives up to its trailer, which makes it look like a cross between a home invasion movie and Invasion of the Body Snatchers; I'll know by the end of this weekend, ideally.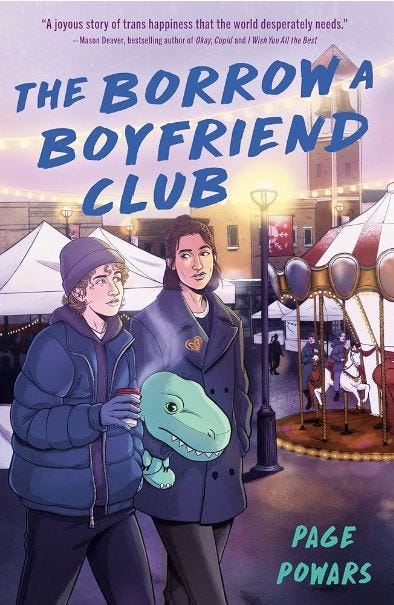 It can't always be horror movies, though, not with an 11-year-old in the house; thankfully, Netflix has offered up a new season of British make-up contest Glow Up to fill the daytime hours. There's something gloriously over-the-top and unmissable about seeing the intensity and seriousness the kids in this show bring to their work, which feels both curiously misplaced and charmingly sincere. And then there's Val Garland, who might be one of the most watchable reality show judges in the history of the genre. Ding dong!
Tiffany Babb (Deputy Editor):
I'm almost finished with The Borrow a Boyfriend Club, which I started last week, and I am absolutely loving. So I really can't wait to be able to finish what, in my opinion, is probably one of the best queer YA romances to come out in years. Beyond that, I'm going to be flipping through a new Sondheim book titled Sondheim: His Life, His Shows, His Legacy by Stephen M. Silverman (I make a brief appearance in the book, so that's pretty exciting). From what I've seen of it so far, the book is filled to the brim with great photos and anecdotes about the master, so I'm excited to dig in.
Not too much beyond reading this weekend, as I'm attending the Society of Professional Journalists Conference in Las Vegas. But maybe I'll have a moment to stop by the Neon Museum or Pinball Museum, which have both piqued my interest on previous trips to Sin City.
---
Support Popverse (and get more Popverse!) for only $5.99 a month.