L.A. Comic Con, a local convention with (pretty much) no lines
A peek into the twelfth year of L.A. Comic Con
This weekend, I went to my very first L.A. Comic Con. As a budding connoisseur of conventions, I was curious to see what this show, which has now been around a little more than a decade, would be like. So here are my thoughts.
Getting in and moving around L.A. Comic Con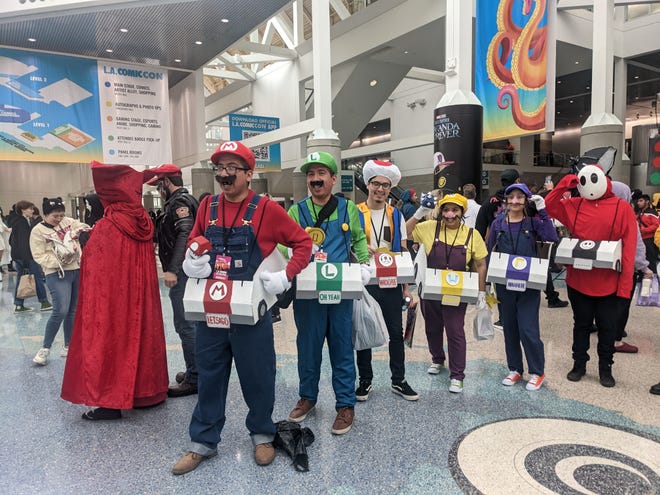 Finding parking in downtown Los Angeles was a mess as usual, though that isn't really the convention's fault. It is important to note, if you're coming to visit, that if you aren't early enough to grab a spot in the convention center ($25), you may be paying $40-$60 in parking, if you plan to park nearby. Another option would be to rideshare in, take the train, or park further and grab one of those electric scooters. Actually getting into the show itself, however, was a total breeze, especially if you don't mind missing that first rush before the convention hall opens. Throughout the day, security lines were short and moved quickly, and there were no masses of fans outside of the convention center to push through either.
As you walk into the South Hall and go through the security lines, you'll find yourself in a nice large open space where cosplayers and photographers like to gather. For people who want good pictures of impressive cosplay, this is the place to hang out, as there were a lot of cosplayers with impressive costumes. Plus, this location has great lighting for photos.
In general, moving through the convention throughout the weekend was almost always easy and headache-free. Though the panel room numbering was confusing, and there wasn't a lot of staff who seemed to know where things were, the convention center is not too spread out, so it didn't take ages to get to once place or the next. This was particularly true when it came to the Main Stage (which featured the biggest panels), which was located at the back of the main show hall, which meant that the weekend's highlight panels were shockingly accessible and low key.
The big panels of L.A. Comic Con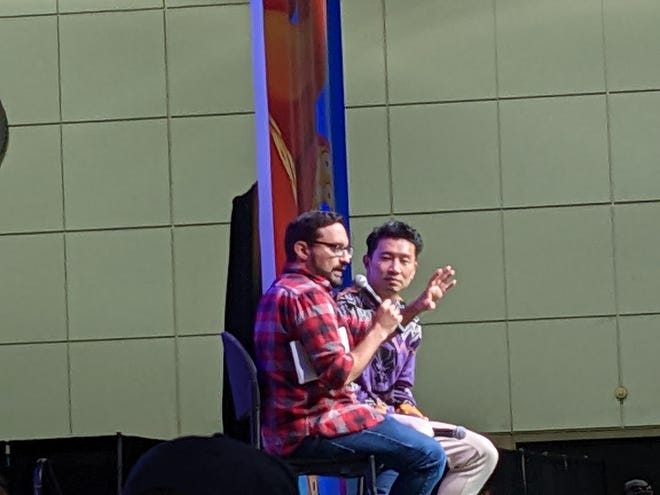 Bizarrely, the biggest panels of the weekend like The Boys, Lord of the Rings (with Elijah Wood and Sean Astin), and Simu Liu didn't require any waiting in line at all. I walked right up to the Main Stage area as the panels started, and, while most of the space for audience members was standing room, it never felt too cramped. If you didn't have the desire to be as close to the stage as humanly possible, you could even find enough space to sit on the floor by the side of the stage and still get a pretty good view of the preceedings.
At other conventions, getting in to see these panels would sometimes be several hours wait, which could eat up a good portion of the day. This made the expectations for these panels, some of which were delightful others which were short (30 minutes) and a bit of light on content, lower and less urgent. A lackluster panel doesn't really disappoint if you just wandered by to see it and can easily wander away to finish your shopping.
Panels, shopping, and artists alley at L.A. Comic Con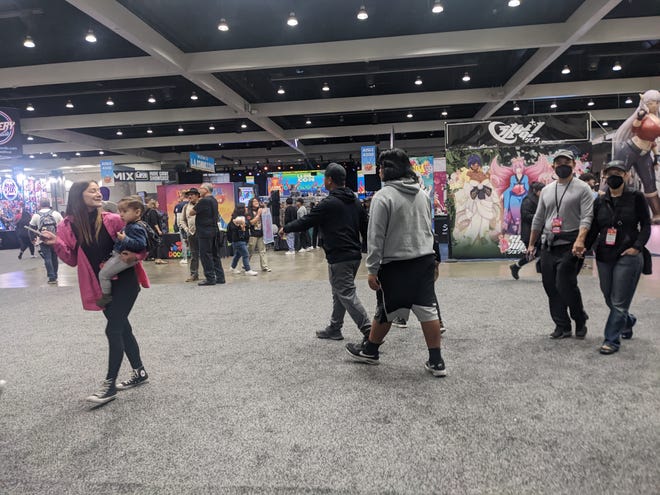 That being said, while there was one stage with big deal movie actors going on throughout the day, there were also smaller industry and fan panels in separate panel rooms, as well as the shopping that is expected at all conventions. On these counts, the L.A. Comic Con felt very much like a local convention, though it did feature a slightly confusing hodgepodge of vendors. For a comic con, the show felt light on comics creators, and this became particularly apparent in the artists alley, which included a row of superhero market pros, but hardly any independent or upcoming comics creators.
There were other vendors that were surprising for a comic conventions, some of which made more sense than others. I counted a multiple tea shops, soap shops, and crystal shops, as well as a leather bag shop, and none of them were angled at fandom or for nerd purposes (though some of them did seem quite popular). There were plenty of poster vendors, artists with fanart prints, your regular handful of comics vendors selling golden, silver age, and current trades, but there were very few publishers, though Webtoon had a large booth with creator signings. It also may be worth noting that, from vendors I chatted to throughout the weekend, sales didn't seem too good this year.
This year, L.A. Comic Con also expanded into the convention center's West Hall, which was dedicated to gaming, Esports, and anime. This hall included a streaming section, an indie game section, and general gameplay section as well as more shopping more tailored towards the theme of the hall (I saw a cool booth selling vintage games). While there were interesting things to see, it didn't take much time to browse through the entire contents of that hall (probably a bit more than an hour).
L.A. Comic Con as a whole
As for the show as a whole, L.A. Comic Con would be a great starter convention, as tickets are easy to purchase, and you'll be able to see enough in a day and not be caught up in intense crowds or lines. I saw plenty of kids, and there wasn't much worry about losing them in crowds or having them accidentally trodden on, since the spaces weren't too crowded.
While L.A. Comic Con may not have big bells and whistles or too much of a focus on comics, it's a chill manageable local convention where you'll be able to easily see big panels with pretty impressive stars without the stress and overwhelm that comes with a larger show.
---
a comprehensive guide to most all of the upcoming comic conventions.