The Witcher season 3: Understanding Milva, played by Meng'er Zhang of Marvel's Shang-Chi
As we prepare for Season 3 of the Witcher, here's a thumbnail sketch of the new character Milva, one of the books' most beloved.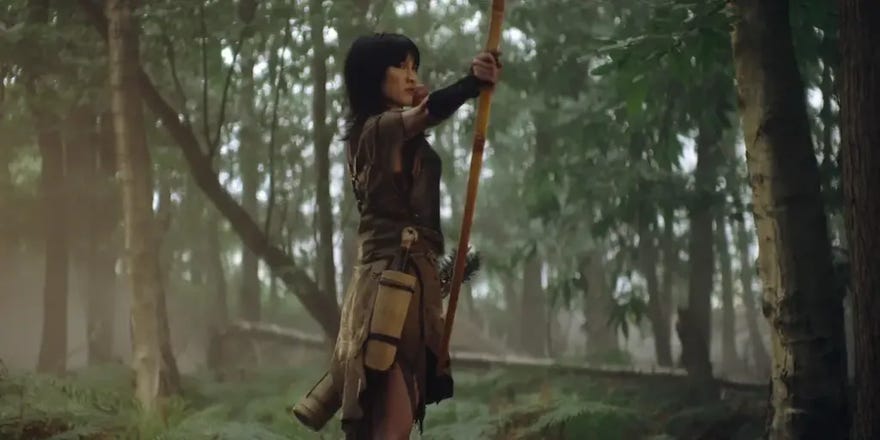 Fans of the Witcher books were thrilled to see Meng'er Zhang listed as Milva the archer amongst the season 3 cast. Otherwise known as Maria Barring, Milva is one of the most interesting and important characters in the second half of the Witcher saga.
In the novels, Geralt of Rivia and Dandelion meet Milva in the dryad forest kingdom of Brokilon. A hunter who can fire an arrow with sniper-like precision, Milva was captured by the dryads after trying to poach in Brokilon. Instead of killing her, the dryads offered her a home. For a time she helped them slaughter groups of humans intent on hunting dryads.
As Geralt meets her, Milva is working as a guide bringing Elves wounded in hit and run attacks against humans to safety in the forest. Enormously unimpressed by Geralt's whole vibe, she initially shows no interest in helping him learn what has happened to Ciri. But when he insists on leaving Brokilon to find his daughter despite no real information and the fighting happening everywhere in the North, an annoyed Milva decides to help Geralt and Dandelion for a short time.
But, as is often the case in the story of the Witcher, before long Milva will find herself personally invested in Geralt's quest.
So how will this translate to The Witcher TV show on Netflix? That remains to be seen, but come back after The Witcher season 3 debuts June 29.
---
How to watch Netflix's hit sword and sorcery franchise the Witcher in release and chronological order.