Marvel is about to reveal an astonishing new X-Men line-up, and is teasing it extra-hard
Marvel is preparing to reveal a new X-Men line-up
'Who are the New X-Men?' That's the question Marvel is asking, and wanting you the reader to ask.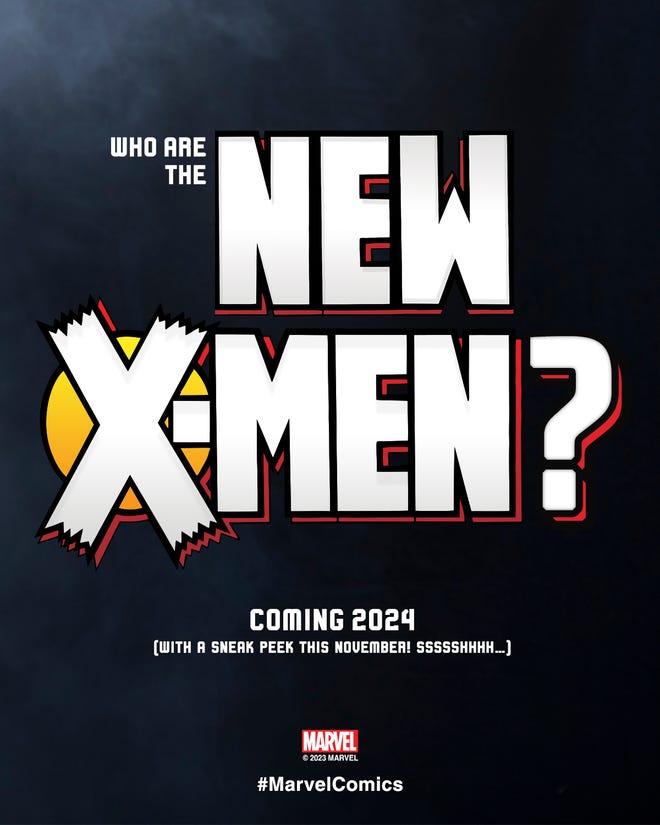 And imagine us as well, the journalists, creating articles speculating who it will be.
That question (rhetorical we hope, from Marvel) is being asked in a new teaser image from the publisher first revealed during Marvel's Designing the X-Men panel at SDCC 2023.
The answer will come sooner than you think, though. As in this Saturday, July 22 - as its one of the promised things happening at the X-Men Hellfire Gala here at SDCC 2023. It's there that the third annual X-Vote results will be announced, with a new line-up for the comics coming - with one seat being left up to fans in a vote between Jubilee, Juggernaut, Prodigy, Dazzler, Cannonball, and Frenzy.
If the past is any indication, this new X-Men line-up will also precipitate a an X-Men comic book relaunch with a new #1.
And given the design of the 'New X-Men' logo in the teaser, it might have something to do with the 'Age of Apocalypse' X-Men - who used that very same logo.
Look for more details later this weekend here at Popverse.
---
Popverse saw it and did most of it, and you can find all about our guide to All the big news, magic, and moments from San Diego Comic-Con. And if you want to go to SDCC next year, we have the San Diego Comic-Con 2024 dates as well.