What's happening inside ComiXology: insiders warn of more layoffs and a company shift
No-one's talking on the record, but what sources are saying on background doesn't look good
It's been almost a month since widespread layoffs hit Amazon's digital comics platform comiXology, with somewhere between two-thirds and three-quarters of the company let go as part of wider Amazon-wide cutbacks. As the largest digital comics platform in the North American comics industry, it was a dramatic moment that left many questions unanswered. Now that the dust has settled, it's time to ask: what is the future of Comixology, and of digital comics at Amazon as a whole?
The current (temporary) state of ComiXology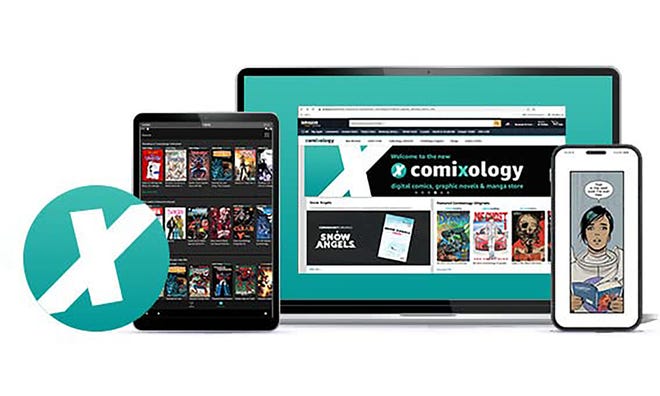 Popverse has confirmed that both Tom Ashley and Jeff DiBartolomeo remain with Comixology, and continue to head up the reduced company as it moves forward. The two took over leadership of ComiXology in the wake of the departure of former CEO David Steinberger in March 2022, although their titles remained static during the transition; DiBartolomeo is the chief technology officer at the company, while Ashley is head of product, UX, and subscriptions. Popverse has also confirmed that Bryce Gold is still in place as head of content.
One estimate from a source close to the company was that existing contracts for the remaining comiXology staff last through the end of July, although it's unclear whether any additional contract extensions would be in place following the end of this period.
Unofficial estimates based on information from those with knowledge of the situation suggest that around 25-30 people remain active inside the current Comixology, down from roughly 100 staff before January's layoffs. At least a portion of those workers are on limited-term contracts, suggesting that Amazon's plans for the company are not based in the long term as of writing. One estimate from a source close to the company was that existing contracts for the remaining staff last through the end of July, although it's unclear whether any additional contract extensions would be in place following the end of this period.
What ComiXology's layoffs have meant outside of the bubble
While weekly releases of digital comics were not impacted for the Amazon.com web portal in the week following news of the Comixology layoffs, the same was not true for the Marvel Comics app, which is supported by comiXology; while new releases were available via search on day of release, the front page was not reflective of that, leading many to believe that the app had simply failed to update as usual. The matter was fixed within a matter of hours, and has not been repeated in subsequent weeks.
In the past, comiXology had been responsible for 'powering' standalone comic apps for Marvel, DC, IDW, and Image Comics, amongst other publishers. As things currently stand, only Marvel and IDW currently have apps powered by ComiXology, with other publishers sunsetting their standalone apps at various points across the past few years.
What Amazon is(n't) saying about the matter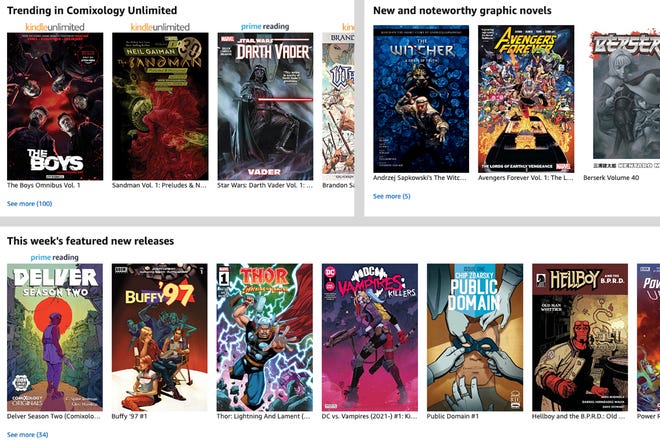 Another sign that Amazon might be looking to quietly retire comiXology as a standalone company comes in the fact that executives inside comiXology are now directing media enquiries directly to it's parent company Amazon's PR department; prior to the start of 2023, Comixology's media relations were handled directly by comiXology and assigned individuals. (Popverse has, in fact, sent multiple requests to Amazon's PR department in reference to the company's plans for comiXology across the past two weeks; at time of writing, no response has been received.)
Publicly, Amazon is declining to comment on the future of comiXology. Amazon's most recent release has been the announcement of its fourth quarter earnings for 2022, in which net sales increased 9 percent to $149.2 billion, while its operating income decreased to $2.7 billion. Estimated Q1 2023 sales were between $121 and $126 billion, up between 4 to 8% on the same period in 2022. Further cuts on top of the 18,000 layoffs in January 2023 — the round of layoffs that included the majority of Comixology staff — are anticipated in the upcoming months; it's unknown whether or not that number will include the remaining Comixology staff.
Is Amazon going to stick with digital comics?
Should Amazon shutter cmiXology entirely, what is the future of digital comics at the company? This is, perhaps, the largest looming question in this whole situation — especially for the fans who have invested great deals of money into building collections on comiXology across the past 15 years that the company has been in existence. Should ComiXology go away, what happens to all of the pre-existing purchases? Or, for that matter, what happens to publishers who have built significant fanbases who purchase material digitally? No matter what happens with comiXology, is Amazon going to remain in the digital comics business for the long haul?
Even amidst the silence from the company's official channels, there are signs that the answer is "yes." The company has been looking to hire Digital Content Associates to "perform analysis, conversion and quality checks and edits on digital content for the comic readers and to validate the accurate conversion to the digital format" in both English and Japanese languages since late December 2022 — weeks before the ComiXology layoffs. These positions are listed under the "Kindle Content" team, and based in Chennai, India, making them far outside of the reach of ComiXology's purview, suggesting that something is going on at Amazon with regards to comics, even if it's not entirely clear what at this point.
Whither Kindle Comics?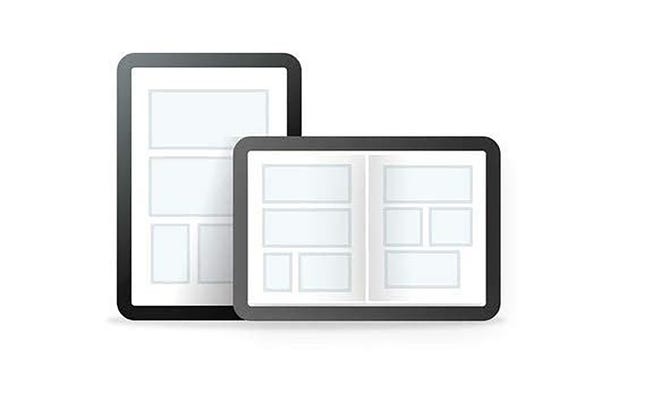 It's worth remembering that Amazon had a separate digital comics solution prior to the 2022 'merger' between Amazon and Comixology, and even its 2014 purchase ComiXology as a company: Kindle Comics, which had been in existence since the launch of the Kindle Fire in 2011. Kindle Comics was, at least initially, seen as an inferior version of the ComiXology interface — the 'Guided View' ability to read comics panel-by-panel wasn't even available on Kindle until 2013 — with some believing that Amazon's 2014 purchase of ComiXology was intended, in part, as a way for Amazon to leverage ComiXology's superior system into the Kindle experience.
As it turned out, what actually happened was that Kindle's interface and system essentially overtook the ComiXology engine...
(As it turned out, what actually happened was that Kindle's interface and system essentially overtook the ComiXology engine; a common complaint about last year's overhaul of the ComiXology system was that it essentially became a Kindle clone.)
Nonetheless, Kindle Comics exists as a brand — and is likely to be one used extensively by Amazon in the wake of any potential comiXology shuttering. Those with reasonable memories might remember that 'Kindle Comics' was temporarily the branding used on the ComiXology portal on Amazon.com in the immediate wake of 2022's ComiXology/Amazon merger, and purchases on that portal are still labeled 'Kindle & Comixology.' ComiXology's fall might be the opportunity for Kindle Comics to rise once again — should Amazon decide that it wants to remain in the digital comics business, which might not be quite the slam-dunk that it might have seemed even a couple of years ago.
What next for digital comics with Amazon?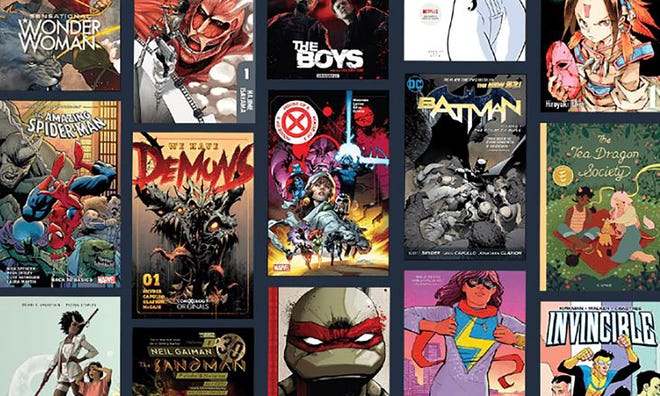 To say that this story is far from over is an understatement; there remain all manner of unknowns and unanswered questions, with no shortage of rumors and speculation floating around to try and fill the gaps no matter the reality of the situation. For now, things have settled into a fragile, temporary sense of quiet... but that's something that might not even last past the end of this summer, if some sources are correct. The digital comics space continues to move into uncertainty and, for those brave enough to try to take advantage of circumstances, opportunity. The only honest answer to the question 'What's next?' at this point is, bluntly, who can say with any sense of certainty?
---
In these uncertain times, we are keeping our streaming comics guide especially up to date.