Five Nights at Freddy's characters: Which animatronics (and people) appear in the Blumhouse movie?
The Five Nights at Freddy's movie is streaming right now on Peacock. Here's who you should expect to pop up
This article contains spoilers for the Five Nights at Freddy's movie.
Which characters are in Five Nights at Freddy's? It's a fair question. After all, there are a score of sinister stalkers across the thirteen games and three books that make up the franchise.
With the film streaming on Peacock and in theaters, we've decided to slap together a list of the kooky cast awaiting viewers. Just make sure to proceed with caution: like possessed animatronics, spoilers are going to be popping up everywhere.
Five Night at Freddy's Animatronics
Let's begin with the real reason everyone's going to see the movie and, by extension, what made Five Nights at Freddy's such a cultural touchpoint in the first place: those creepy-ass animatronics. Starting with the obvious...
Freddy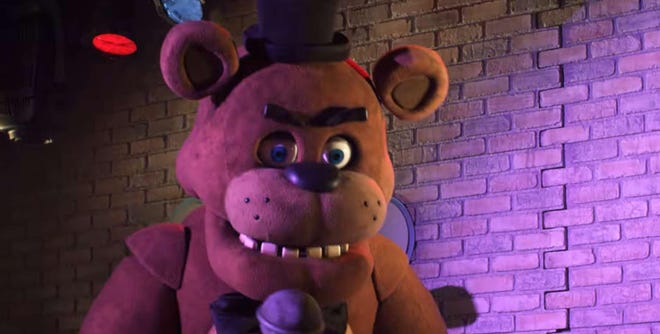 Leader of the robotic performing band and mascot of Freddy Fazbear's pizza, Freddy is a brownbear wearing a constant tophat. The central evil of the first game, Freddy is slow and methodical, a muppet Michael Myers.
Bonnie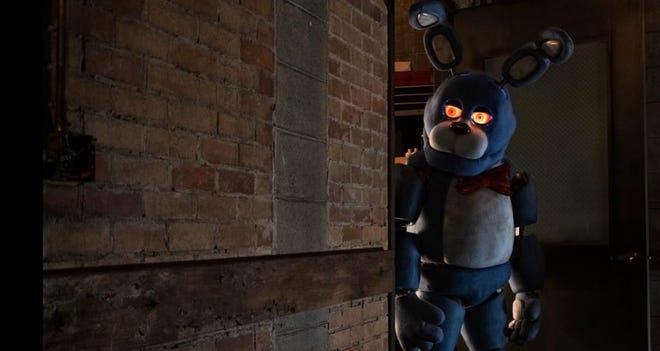 Bonnie the rabbit is the bloodthirsty band's guitarist, and his style of slaughter reflects a fast-moving, heavy metal musician.
Chica
The one female of Freddy's band, Chica covers the eatery part of the original Freddy Fazbear's. Not only does she love food, she wears a bib with the words "Let's Eat" on it, and is constantly accompanied by...
Cupcake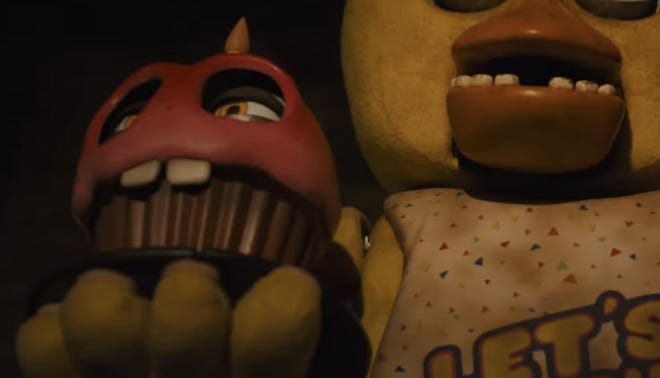 Cupcake, er, sorry, Mr. Cupcake, is a little less capable than his fellow killers (arms and legs help with murder, it turns out), but is no less sinister. Cupcake is also notable as being the only other non-musical member of the murderer's row, besides...
Foxy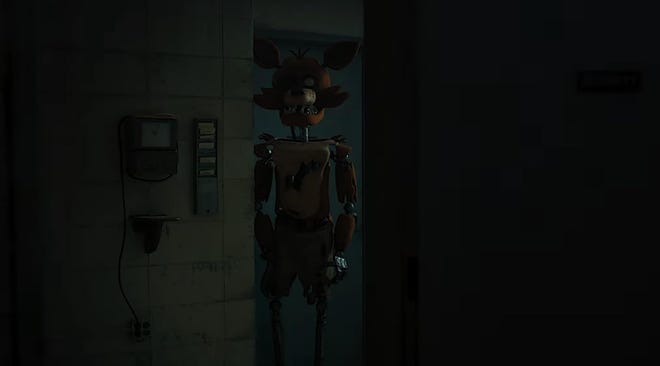 The animatronic that's in the worst shape of all, Foxy was relegated to a pirate-themed part of the pizzaria and basically left to rot. However, he still holds up as swift and savage part of the team.
Springtrap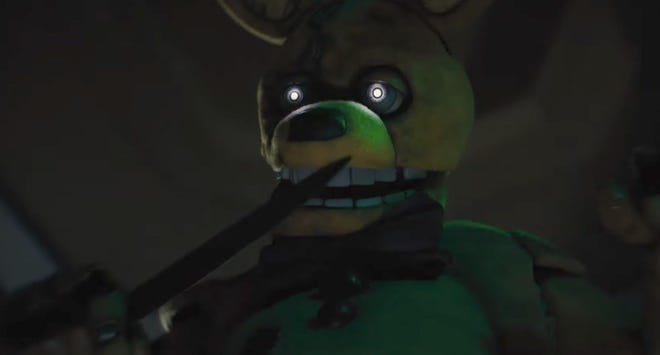 And finally, we come to a character that was only briefly seen in trailers, the sinister Springtrap. While all of the animatronics are possessed, the soul inside Springtrap is possossed by a notable character. But we'll get to that later.
Now let's move onto...
Human Characters
I know, boring. But without some trusty flesh-covered standins, it would be a lot harder to feel the horror of the foam and funk-covered villains. Here they are, just beware, a few potential spoilers are listed here.
Mike Schmidt. playd by Josh Hutcherson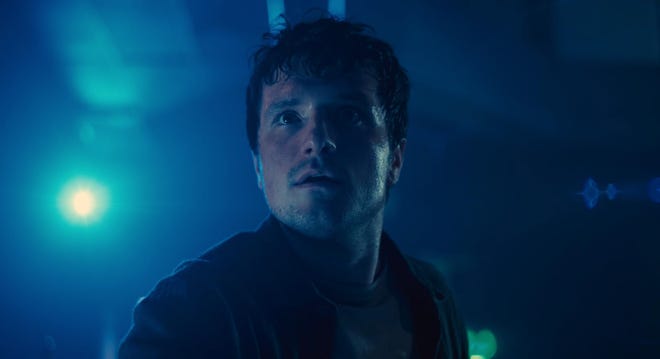 The main character of the first Five Nights at Freddy's game, Mike is a new security guard hired to cover the night shift at the rundown Freddy Fazbear's Pizza.
Abby Schmidt, played by Piper Rubio
Abby, the little sister and charge of Hutcherson's Mike, is a new creation for the film. And judging by the trailer for the film, this may be her last appearance.
Vanessa, played by Elizabeth Lail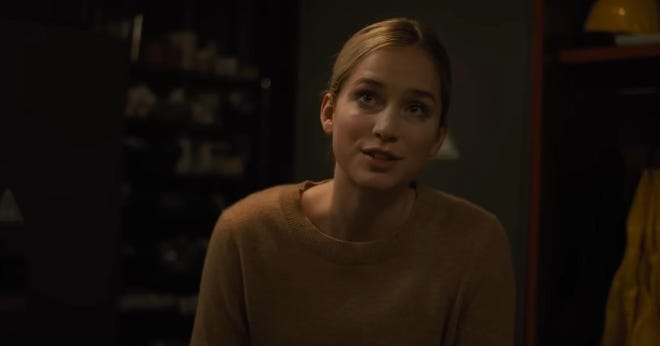 Not only is Vanessa a character from the games, she's actually the sole protagonist in one of them. Also called Vanny, this is the character the player embodies in the Five Nights at Freddy's VR: Help Wanted game.
William Afton, played by Matthew Lillard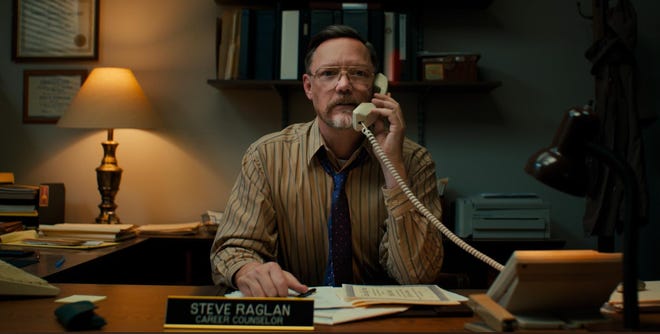 Sorry to spoil this, but we did warn you. No, Matthew Lillard is not playing a new character called Steve Raglan. That's the movie trying to trick you. He is, in fact, playing one of the worst villains in Five Nights at Freddy's, serial killer and president of Fazbear entertainment William Afton.
It's Afton's child-murdering habit that creates the vengeful spirits possessing the titualr bear and his cohorts. Later, however, Afton himself is trapped in an animatroic suit, becoming the character we know as Springtrap.
We have to say, this spoiler was given away long before this article was started. However, there is one mystery left to readers that haven't checked out the film yet. Who is...
Aunt Jane, played by Mary Stuart Masterson
A seemingly inocuous character from the promotional material (I couldn't even find a picture of her), Mike and Abby's Aunt Jane might actually have connections to the baddies of the movie. She is said to have a villain role and was briefly credited on IMDb as "Jane Afton," though that was changed.
Does that mean Aunt Jane is somehow responsible for Mike and Abby's predicamenmt? Or was it just an error on IMDb's part? You'll have to see the movie to find out.
Five Nights at Freddy's opens in theaters across the US October 27, and is available to stream on Peacock October 26.
---
The Five Nights at Freddy's phenomenon is lasting longer than five nights. Get up to speed, with how to stream the movie, details on the characters and lore, getting to know the FNAF animatronics, how it fits in the canon of the games, talks of sequels, how Chuck E. Cheese is responding, and even a guide to how to play all the FNAF games.
'
Can't get enough? We have have recommendations for five movies to watch after Five Nights at Freddy's.