Five Nights at Freddy's theater showing starts with real-life brawl in the front row
Come for the jumpscares, stay to get jumped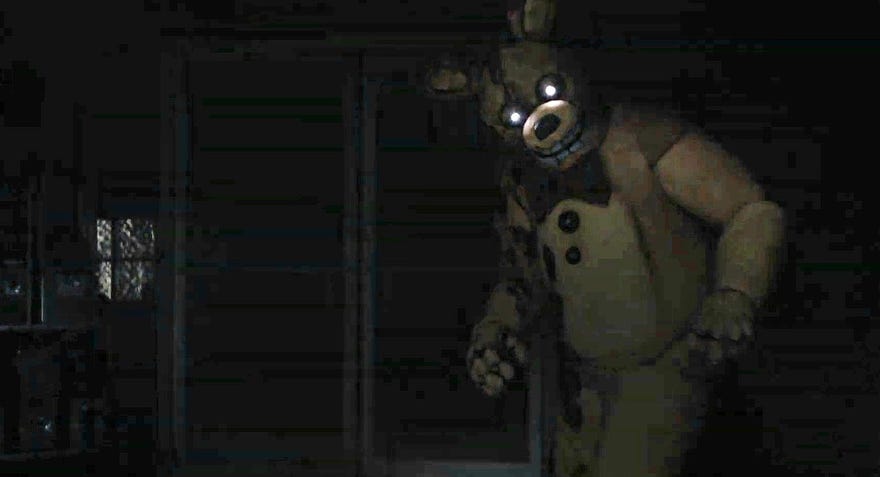 At a special screening of Five Nights at Freddy's in England earlier this week, a massive brawl broke out in the front row of the theater. Thanks to video from a witness, we can see what appears to be a lopsided fight, though the reason for the scuffle is unclear.
The video comes from the regretfully named @jojoincel and was uploaded to X (formerly knoan as Twitter) just after it happened. In the grainy footage, we can see what appears to be a large group of people attacking one or two still-seated audience members.
No reason for the fight is given. @jojoincel, who claims that the scene came from Acton, which is a suburb outside London, says that "Everyone in the audience was just complaining and they started fighting at the end of the movie honestly I have no idea what happened."
Also unclear is what the audience was complaining about. Could it have been the quality of the movie? And if so, who would be so upset about an armchair critic that they'd resort to violence?
Interestingly, it's not the first time this week that we've reported on some real life scares surrounding Five Nights at Freddy's. According to director Emma Tammi, her first encounter with the animatronic character of Foxy quite literally took her breath away. In another corner of pop culture, we pondered if Chuck E. Cheese is opening the door for disaster with its Five Nights at Freddy's parody event.
Nevertheless, the IRL spookiness won't stop Five Nights at Freddy's from opening in theaters across the US tomorrow, or from streaming on Peacock today.
---
The Five Nights at Freddy's phenomenon is lasting longer than five nights. Get up to speed, with how to stream the movie, details on the characters and lore, getting to know the FNAF animatronics, how it fits in the canon of the games, talks of sequels, how Chuck E. Cheese is responding, and even a guide to how to play all the FNAF games.
'
Can't get enough? We have have recommendations for five movies to watch after Five Nights at Freddy's.