Why is Harlan Ellison thanked in Ant-Man and the Wasp: Quantumania credits?
On Harlan Ellison's influence on Marvel Studios' latest movie, Ant-Man and the Wasp: Quantumania
Note: Very slight setting spoilers for Ant-Man and the Wasp: Quantumania ahead.
Here at Popverse we love paying attention to the end credits of superhero films. It's fun to spot the different creators who are credited in the special thanks section. It feels like a trivia game, where we can try to guess which character or concept the writers and artists created that made it into the movie. Ant-Man and the Wasp: Quantumania is no exception. The end credits gave a special shoutout to numerous creators, which can be found in our Quantumania ending explained article.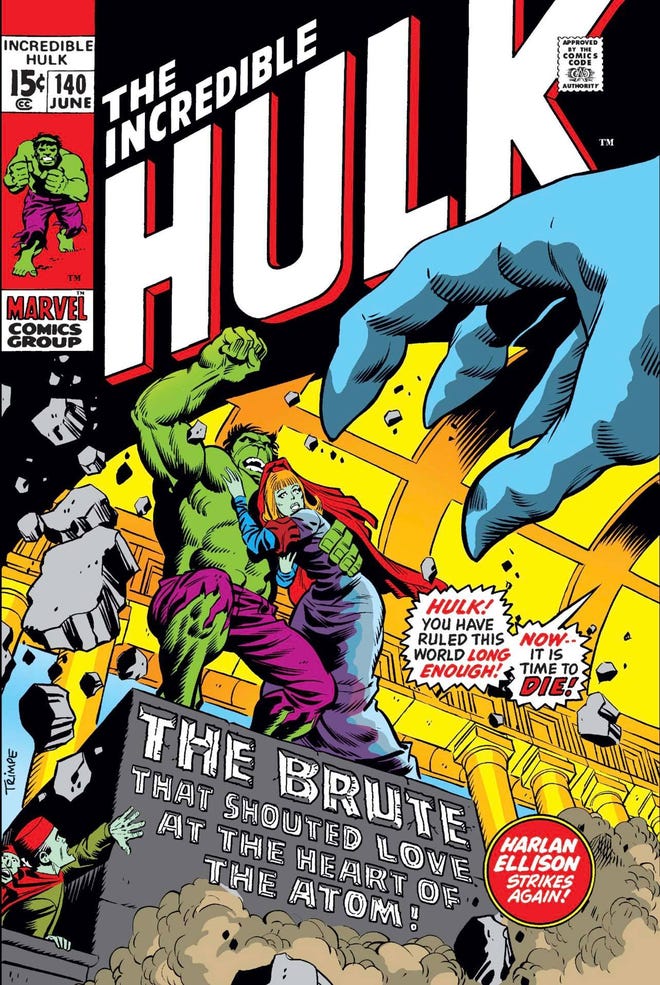 Some of the names shouldn't come as a surprise. For example, Stan Lee and Jack Kirby created Ant-Man and Kang. However, the inclusion of Harlan Ellison might come as a surprise to some viewers. If you're unfamiliar with Ellison, he's one of the most celebrated science fiction and adventure writers of the past century, winning eight Hugo Awards throughout his lengthy career. It would take too long to list all of his popular stories here, but if you have the time, we would highly recommend you check out his 1969 short story The Beast that Shouted Love at the Heart of the World.
So what does Ellison have to do with Quantumania? In 1971, Ellison wrote a story outline for The Incredible Hulk #140 which was adapted into a script by Roy Thomas. Ellison writing for a Marvel Comic was a big deal, and the publisher did everything they could to promote his involvement. The cover actually features a blurb that proclaims 'Harlan Ellison strikes again!'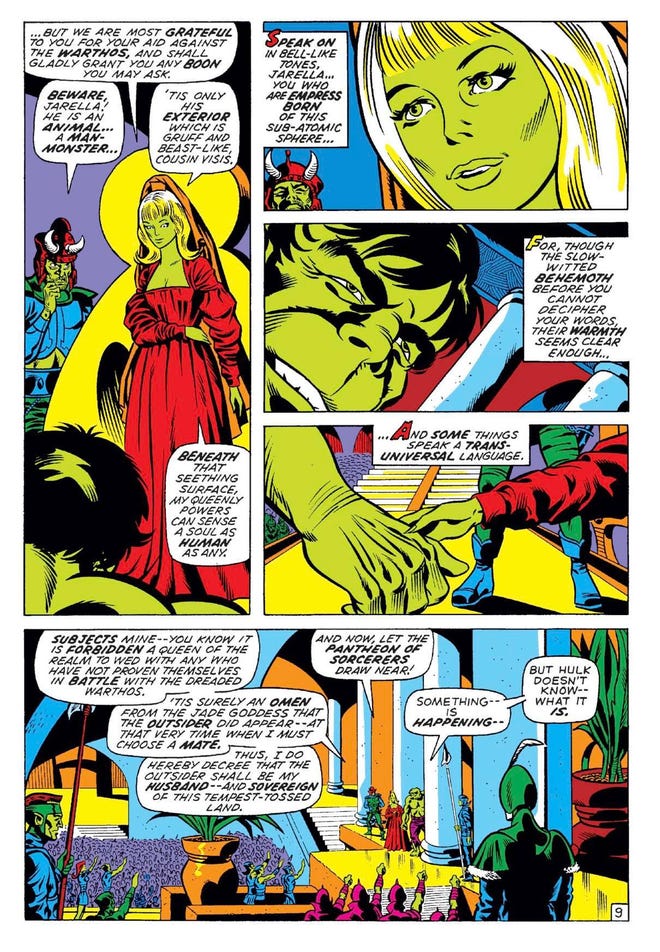 The story features Hulk finding himself in a microscopic world after a villain named Psyklop shrinks him. Hulk becomes the champion of the microscopic kingdom, and falls in love with their ruler Princess Jarella. The story ends with Hulk being retrieved by Psyklop, and returning to his normal size. In many ways, this story laid the seeds for Quantumania.
Ellison never wrote any other stories featuring Jarella and her microscopic kingdom, but other creators took the ball and ran with it. A vast mythology was created around Jarella's world, which later writers named K'ai. The world of K'ai was later established as one of the many locations in Marvel's Microverse, which is also known as the Quantum Realm. More K'aitians were introduced, including Krylar and Jarella's niece Jentorra.
It's possible that Jentorra could lead to the introduction of Jarella into the MCU. Remember, as we saw in Avengers: Endgame, Hulk knows how to build a Quantum Tunnel. Could Hulk take a trip to the Quantum Realm and strike up a romance with Jarella?
Although K'ai isn't named in Quantumania, the MCU's version of the Quantum Realm found in the film seems to take heavy inspiration from the microscopic kingdom. The film also includes Jentorra and Krylar, two notable K'aitians. For these reasons, it's no surprise that Ellison was given a creator credit. Harlan Ellison passed away in 2018, five years before the release of this movie, but his creative DNA could still be found in many of the film's scenes, and that's nothing short of amazing.
---
Ant-Man and the Wasp: Quantumania is in theaters now. Buy tickets on
Fandango
or
Atom Tickets
---
Ant-Man and the Wasp: Quantumania gets lost in its own changing sense of scale