Watch the full NYCC staff talkback panel as fans and ReedPop staff discuss New York Comic Con 2022
Some of the top people behind New York Comic Con 2022 took part in an hour-long panel answering questions and concerns from fans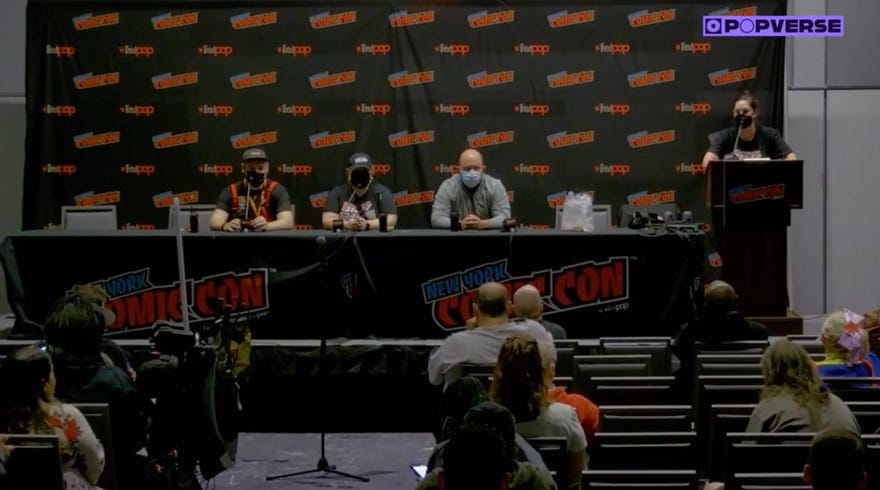 New York Comic Con 2022 was a massive event, with some of the biggest panels, signings, and interactive displays yet, but also concerns over such things as masks and artist alley issues. In the final hours of the event, several of the senior people from ReedPop organizing New York Comic Con took part in an hour-long panel/conversation with fans and some press) to talk about the event - and the questions/concerns from fans were a bit surprising.
Watch the NYCC Staff Q&A filmed at New York Comic Con 2022:
If you've enjoyed this coverage, please give Popverse a shoutout by tagging us @popversesays on Twitter, Instagram, or Facebook, or linking to us at www.thepopverse.com.
Having trouble viewing this video? Read our streaming/VOD FAQ to find the answers you need.
---
Get fully immersed in NYCC with Popverse's wall-to-wall coverage of the event. From filmed panels to backstage interviews, on-the-floor coverage, news, cosplay galleries, and more - we're tracking it all in Popverse's New York Comic Con 2022 round-up.