NYCC 2023: What excited us at this year's New York Comic Con
There was so much good stuff inside the Javits Center during this year's show, and here's what we loved the most
Oh friends, let us tell you: New York Comic Con 2023 was a filled, thrilled show, and one that brought Team Popverse together to assemble itself from across the nation like a Pop Culture Voltron, ready to share the best of what happens at the biggest pop culture convention in North America… and that's exactly what we did.
Throughout the show's four day run, we managed to keep exceeding our daily step goals by running around the Javits Center in New York City to bring you the latest news as it's happened — and also keeping up to date with some of the most enjoyable panels, cosplay, and more that's been going on throughout the entire event.
NYCC 2023 Panels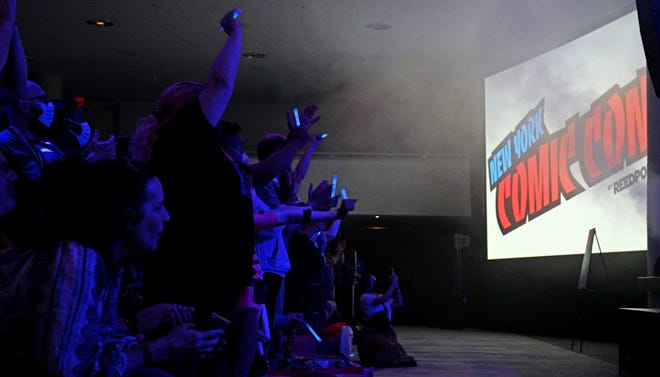 Panels are a huge part of all conventions, and New York Comic Con 2023 was no different. Critical Role ruled all before them, although the excitement surrounding Dragon Ball was something to behold. We've also enjoyed the Monarch: Legacy of Monsters panel, which features showrunners and producers talking about just how to bring the giant kaiju to the small screen and keep audiences rapt.
Con attendees (and those able to catch the livestream as it happened, although we're unable to share it after the fact for reasons outside our control) also got to watch Ashley V. Robinson talk to Ewan McGregor about all manner of subjects, including the correct way to make a cup of tea. Look, these things matter, okay? Similarly, those in the room on Friday got to see Popverse's Tiffany Babb team up once again with David Tennant to talk about the important things in life.
Was that all? Of course not! We enjoyed the Chris Evans spotlight panel, as well as the Rhys Darby, Con O'Neill, Nathan Foad, Vico Ortiz, Kristian Nairn, and Matthew Maher spotlight. (And we certainly hope that those following along with the livestreams of those panels did, as well.) Let's not ignore the fact that Matthew Vaughn shared lots of information about an upcoming slate that was far more packed than we knew. (A Kick-Ass reboot? Who knew?) And don't get us started on the Percy Jackson and the Olympians panel...!
NYCC 2023 News & Announcements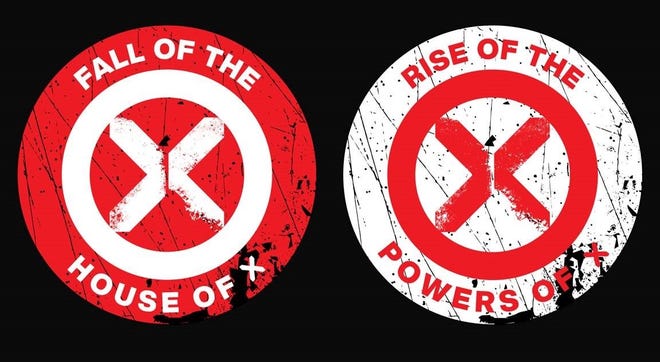 We've helpfully kept track of the biggest announcements and breaking stories at the show, to make it easier for you to look at everything in one glance. It's a list that includes new Dragon Ball anime, multiple new comic book series from Marvel, DC, and Image Comics, mystery characters in the upcoming Five Nights at Freddy's movie, and a lot, lot more. This was a show with a lot of moving parts, and many of them were big announcements.
NYCC 2023 Cosplay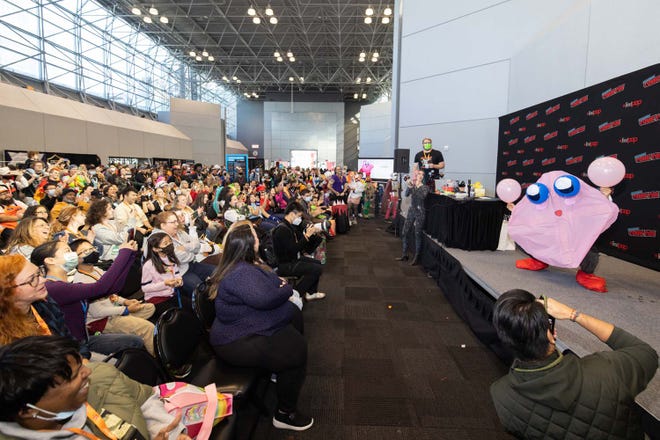 Running around the convention center and scoping out the coolest cosplay is one of our favorite things to do as a team. Because of what's been heating up in nerddom this year, we're hoping to catch some Crowley and Aziraphales, some Lokis of various variants, and maybe some Straw Hat Pirates too. We've put together a gallery of the most amazing cosplay at New York Comic Con so far, so make sure to go and check that out.
NYCC 2023 Screenings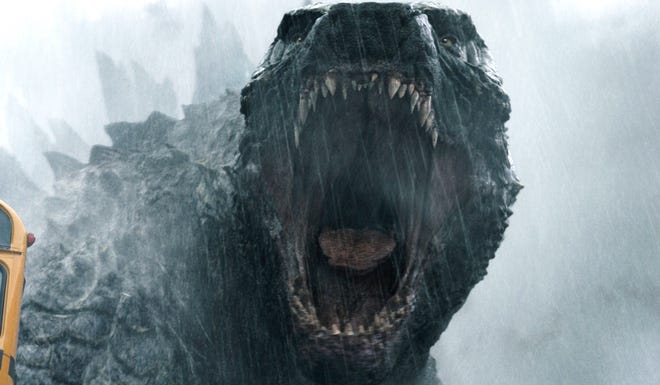 We've already enjoyed a first look at Orphan Black: Echoes, as well as teases from the second season of Interview with the Vampire and The Walking Dead: The Ones Who Live, but all of NYCC will be veritably flooded with first looks at some very exciting things this year. Oh, that wasn't enough? What about Star Trek: Lower Decks debuting an entire episode for congoers? Or Matthew Vaughn bringing some Argylle for audiences in the room? Or the entire first episode of For All Mankind, which I personally am very sad to have missed?
NYCC 2023 was, indeed, a very packed show indeed — and although the show may be done in physical terms, it's not over yet, with Popverse intended to share reports from the show in upcoming days, sharing even more from the four-day event so that you, dear reader, get to enjoy as much as possible as if you were there yourself… but with feet that are far less painful. You're welcome.
---
Popverse will be providing wall-to-wall coverage of New York Comic Con 2023, with an all-star crew of writers, editors, and video producers there all four days (and nights), as well as in advance of the show. You can follow along to this coverage as well as the panels we're streaming with our
NYCC Popverse coverage guide
.