Transformers: What the new Skybound series tells us about the future of the Energon Universe
There is, unsurprisingly, more than meets the eye going on here
With the release of Skybound's Transformers #1, the shape of the Energon Universe comes into greater focus. The second title in the new shared universe co-created by Skybound and Hasbro — a shared universe that is the new home for both Transformers and G.I. Joe in comics — Transformers is the first title in the universe that centers around a known property, and reboots a familiar mythology entirely. So… what lessons can be learned from the book about the Energon Universe as a whole?
Please note: mild spoilers for Transformers #1 follow.
The Standalone Worlds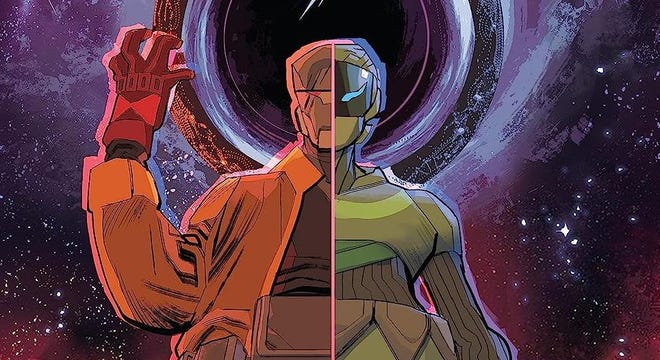 Although the events of Transformers #1 are directly impacted by the events of the first issue of Void Rivals — short version: if Darak and Solila hadn't discovered Jetfire in Void Rivals #1, then he wouldn't have been active and arrived on Earth to awaken the Transformers who'd crashed on this planet — it was somewhat surprising (and somewhat refreshing!) to see that there was no expectation that anyone coming to Transformers had to have read the other series. If they hadn't, it didn't really matter; all they needed to know was that Jetfire had arrived late.
Judging on the publisher description for December's Duke #1 suggests this approach will follow through for Joshua Williamson's relaunch of the G.I. Joe franchise, with mention that no-one "will believe the story of the jet fighter converting into a colossal alien robot that nearly killed the man known as Duke." Could that be an attack we'll see at some point in then Transformers series before December…? Don't be too surprised.
Which leads into…
Cause and Effect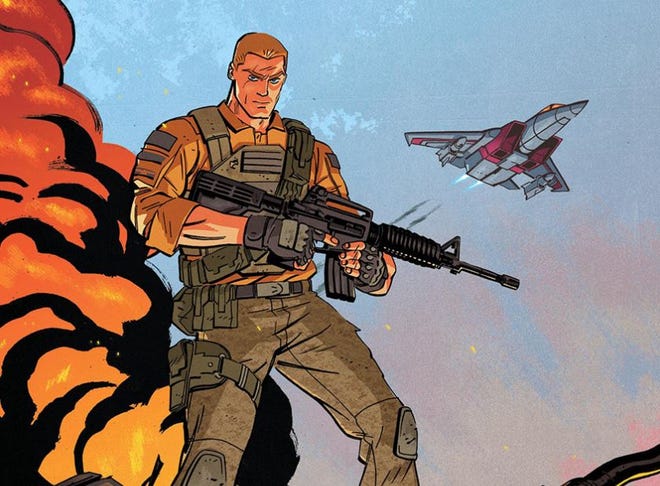 The Energon Universe as a publishing line might not ask you to buy all of the books — I say "all," but we only know of four to date: Void Rivals, Transformers, and the upcoming Duke and Cobra Commander — but it is a line where events in one series will impact other books. Jetfire wakes up in Void Rivals, and sets in motion the events of Transformers, which in turn set in motion Duke. (How Cobra Commander will fit into this remains to be seen…)
It's a fictional universe that casually, but tightly, connects together… that rare example of when a fictional universe actually acts like real life, in that there are knock-on effects of things that happen in unexpected manners, but without the omnipresent expectation that you should be aware of everything in order for any given story to make sense. (Marvel Cinematic Universe, take note.) Could… could this end up being one of the most fun shared universes in comics…?
Expect the Unexpected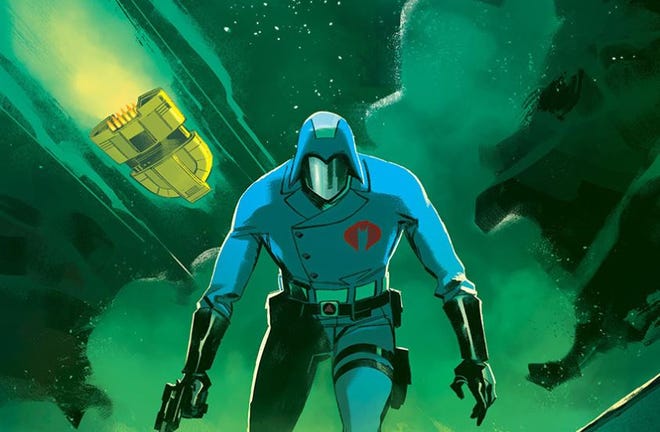 Void Rivals #1, of course, had a very big surprise at its heart: the appearance of Jetfire, and the reveal that it was part of a brand new shared universe that would reboot both the Transformers and G.I. Joe franchises. Transformers #1 also has a surprise which we won't spoil here, although it's obviously on a far smaller scale than the Void Rivals reveal. If this is a running theme, then we should be expecting something to happen in Duke #1 that will similarly come as a shock to longterm fans of the franchise, but what…?
Also, judging by how Void Rivals has continued throughout its run, we shouldn't be too surprised if both Transformers and the G.I. Joe titles reintroduce unexpected elements of their mythology — or, perhaps, the mythology of another one of the Hasbro franchises that may or may not be part of the Energon Universe as it grows — throughout their run. From everything we've seen so far, it's clear that this isn't a universe that's taking things slow, or purely interested in retelling old stories.
Transformers #1 and multiple issues of Void Rivals are available now. Duke launches December 27.
---
The ashcan edition of Transformers #1 was the hottest book at this summer's San Diego Comic-Con.