Star Trek: Your guide to every new and upcoming TV show and movie set on the final frontier
If you're a Star Trek fan, you have a lot to look forward to on the TV show & movie horizon
Turns out, there's far more than one to beam up. In 2023, the Star Trek franchise has more concurrent shows in production than at any other time in its nearly six-decade history, with three ongoing series streaming on Paramount+, one looking for a new home, and even more projects announced for the future.
The current era of Trek was launched by flagship series Star Trek: Discovery in 2017. While the pilot of Discovery season 1 was broadcast on CBS, the show's home has always been streaming — initially on CBS All Access, and then on its replacement, Paramount+, which has been the home for the majority of the Trek transmissions since then.
Discovery will draw to a close with its upcoming fifth season, but leave behind plenty of additional upcoming Trek shows and projects to get excited about, including Star Trek: Strange New Worlds, which is a direct spin-off of Discovery, set just after the chronology of Discovery seasons 1 and 2, placing it just before the time period in which Star Trek: The Original Series was set.
Discovery won't be the first of the Paramount+ era shows to reach its logical conclusion. Earlier in 2023, Star Trek: Picard season 3 sent the series off with a bang, reuniting the bridge crew of Star Trek: The Next Generation for a final outing that earned Picard episodes a ranking on the Nielsen's Streaming Top 10 list for two consecutive weeks. Trekkies are openly clamoring for a follow-up to the 25th Century series, tentatively called Star Trek: Legacy.
However, while the status of Legacy has yet to be confirmed, there are multiple ongoing shows set in the wake of TNG which may help soothe the loss of Picard. Set just after the TNG era, the animated Star Trek: Lower Decks carries the aesthetics and philosophy of the 2370s into the early 2380s with a more comedic bent than Trek might be used to. Additionally, set three years after Lower Decks, Star Trek: Prodigy — which aired on Nickelodeon in addition to Paramount+ — might fairly be considered a stealth sequel to Star Trek: Voyager, continuing plot lines concerning multiple characters and technologies pioneered on the early '90s TNG spin-off.
Perhaps best of all, these are just some of the confirmed and tentative incoming transmissions you can look forward to from Star Trek in the not-too-distance future. Here's how the franchise plans to be boldly going over the next few years.
Upcoming Star Trek Schedule
Here's a quick rundown of the projects that have been announced from Star Trek, including when they're scheduled for release, plus type of project.
| Release Date | Project | Type | Platform |
| --- | --- | --- | --- |
| September 7, 2023 | Lower Decks season 4 | Animated series | Paramount+ |
| Early 2024 | Discovery season 5 | Live-action series | Paramount+ |
| Unknown | Section 31 | Live-action movie | Paramount+ |
| Unknown | Prodigy season 2 | Animated series | Unknown |
| Unknown | Starfleet Academy | Unknown TV series | Paramount+ |
| Unknown | Strange New Worlds season 3 | Live-action series | Paramount+ |
| Unknown | Lower Decks season 5 | Animated series | Paramount+ |
The ongoing Writer's Guild of America strike means that the status and tentative release dates for shows or movies currently in production are subject to change. However, here are all the details about the currently announced shows and movies mentioned above (and then some).
Ongoing Star Trek shows
Several of the upcoming projects to look forward to are additional seasons of currently ongoing shows: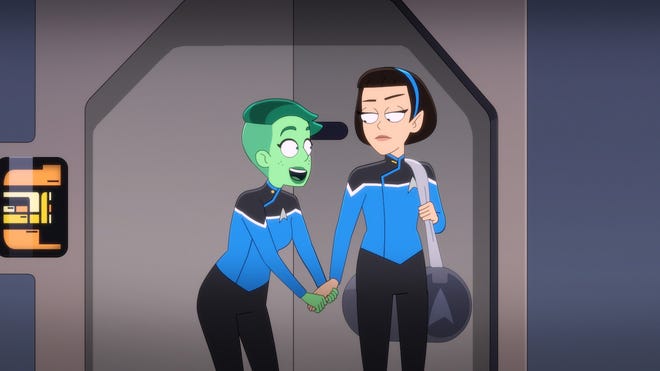 Later this summer, the fourth season of Lower Decks will begin streaming on Paramount+ on September 7, 2023. The fourth season will see the addition of a new character to the Beta Shift roster. In March 2023, it was announced that Lower Decks had been renewed for a fifth season.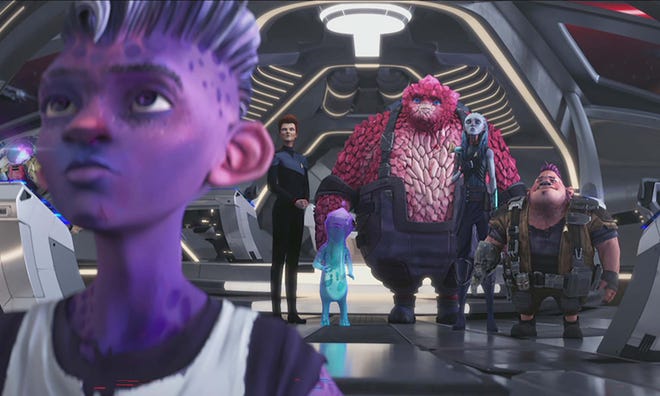 While Star Trek: Prodigy season 2 was originally announced to debut on Paramount+ in the winter of 2023, Paramount+ has nixed those plans - but are looking for another streaming service (or channel) to buy the show's rights from CBS Studios, which produces the show. While this no doubt raises the ire (and worry) of fans, Warner Bros. Discovery have tried and succeeded at this before with Batman: Caped Crusader.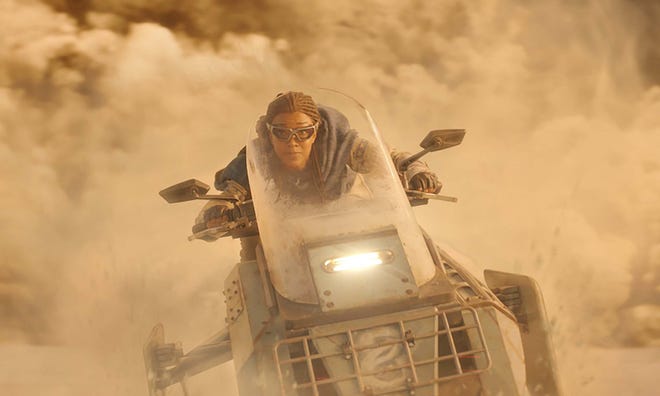 The series that re-launched the Franchise in 2017, Discovery, will be concluding with its upcoming fifth season. Scheduled for arrival in "early 2024," according to the announcement, the lead-up to the conclusive season will be commemorated with "celebrations and appearances at key events."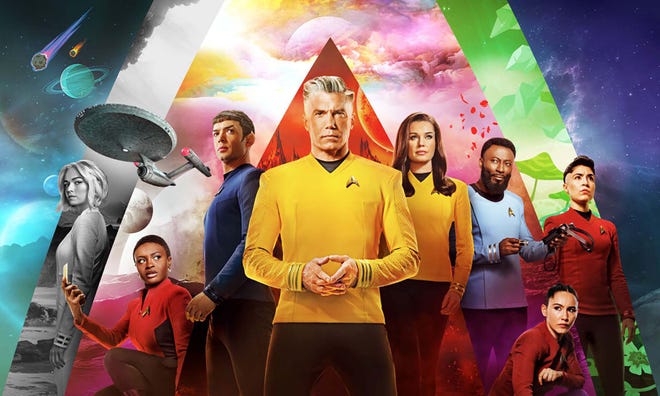 As if the second season cliffhanger wasn't enough of a clue that the popular spin-off of Discovery - which is also a prequel to the original Star Trek series from the 1960s - would return, the show's third season renewal was announced back in April. But after a second season that included a half-animated crossover episode and a musical, how can they top what they've already achieved? No premiere date for the third season has been announced.
Announced upcoming Star Trek movies & TV shows
In addition to the ongoing shows, two projects have been announced as "greenlit" and "ordered," respectively:
Star Trek: Section 31
Star Trek: Starfleet Academy
Star Trek: Legacy
Star Trek: Section 31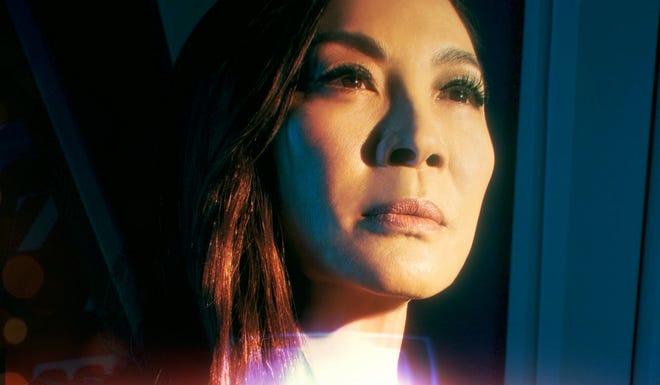 Even before the character of Philippa Georgiou (Michelle Yeoh) left the Discovery narrative, rumors of a Section 31 spinoff starring the Oscar Award-winning actress have swirled. In mid-April 2023, it was officially announced that a Star Trek: Section 31 "special movie event" starring Yeoh had been greenlit by Paramount+.
Yeoh, who originated the idea for a Section 31 spinoff herself, will serve as executive producer with Alex Kurtzman. Additional details from the announcement include the fact that Section 31 will be written by Craig Sweeny and directed by Olatunde Osunsanmi (director of many episodes of Discovery). However, it remains to be seen what other familiar Trek characters may appear in the show, if any.
Star Trek: Starfleet Academy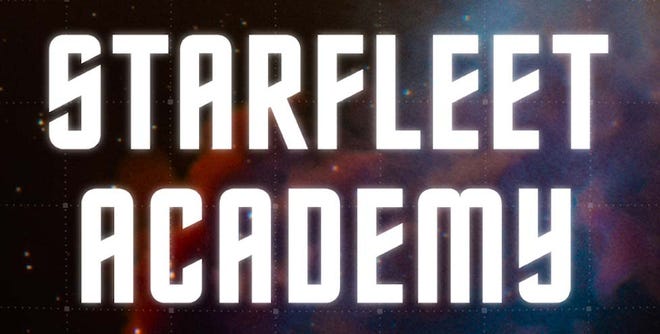 In late March 2023, it was announced that Starfleet Academy season 1 had been ordered. Very few details have been revealed about the series, including confirmation that it will be live-action. However, the fact that the announcement refers to it being "the first time in over a century" that individuals will be admitted to the Academy implies the series will be set around the same time period as Discovery seasons 3, 4 and 5: the 31st century.
However, we do know some of those behind the scenes who will be involved with Starfleet Academy. Serving as showrunners and executive producers will be Kurtzman and Noga Landau. Furthermore, in a Tweet sent shortly after the series order was announced, Lower Decks star Tawny Newsome revealed that she has joined the show's writers room.
Star Trek: Legacy
One project has not been announced, but remains at the forefront of Trekkie agendas everywhere: the proposed Picard semi-sequel, Star Trek: Legacy. The title was announced by Picard season 3 showrunner Terry Matalas on Twitter in March 2023, while Picard's wildly popular third season was being released. Matalas stated the proposed series would be set in the 25th century, following up on storylines and characters from "the Last Generation and the Next."
There has yet to be any official confirmation on Legacy. However, as of writing this guide, a petition on Change.org has garnered just shy of 60,000 signatures. In interviews in support of Strange New Worlds season 2, Akiva Goldsman voiced his continued advocacy for a continuation of the vision Matalas has for the Franchise. "Let me put it this way," Goldsman said during an interview with CinemaBlend. "I signed the petition too." However, he also pointed out that with the ongoing writer's strike, no pitching is currently taking place.
Announced (but unlikely) Star Trek TV shows and movies
Two additional Star Trek projects have been announced in the past few years, but in the intervening time, seem to have been forgotten or abandoned. Whether or not these projects still come to be pass remains to be seen.
Star Trek 4
Star Trek: Khan: Ceti Alpha V
Star Trek 4
In April 2021, a new Star Trek movie was announced for release on June 9, 2023. It was subsequently revealed to be a fourth movie in the Kelvin Timeline. WandaVision alum Matt Shakman was attached to the project before he accepted the directorial role for the upcoming Fantastic Four MCU adaptation.
Since then, little has been said about the movie, which obviously wasn't released earlier this month. Currently, it seems unlikely Star Trek 4 will be released at all.
Star Trek: Khan: Ceti Alpha V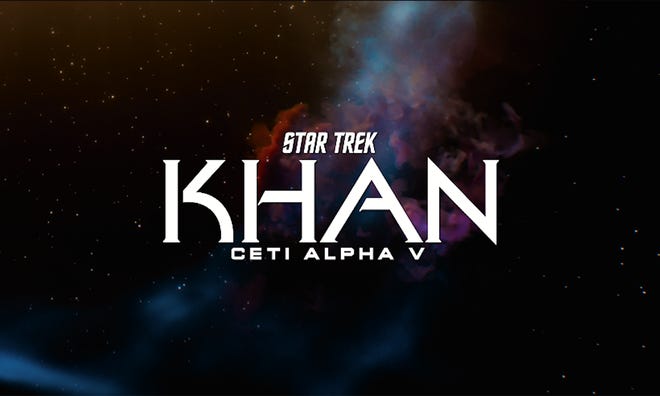 During the Star Trek Day celebration in Los Angeles on September 8, 2022, Wrath of Khan and The Undiscovered Country writer and director Nicholas Meyer announced a scripted podcast: Star Trek: Khan: Ceti Alpha V. Set in the time period between the TOS episode "Space Seed" and Wrath of Khan, the story would follow Khan and his followers in the intervening years.
However, little has been said about this scripted podcast in the eight months since it was announced. While its likelihood seems higher than Trek 4 at this point, the future seems questionable for this screenless Meyers-penned midquel.
---
Does this leave you wanting to watch more Star Trek? Sure it does, and we're ready to help make that happen.