The future of WEBTOON, according to its VP of content David Lee
Chatting with WEBTOON's Vice President of Content on what's in store for WEBTOON in 2023 and beyond
Webtoons are the future. While there are still conversations to be had about payment and monetization, creators rights, and the stabilitiy of webtoon publishers, it's impossible to deny the power of the content, growing readership, and fast adoption of webcomic technology on the global level.
In the webtoon publishing sphere, no publisher comes close to the readership levels of WEBTOON, which launched in South Korea in 2014 as Naver Webtoon. Over its first nine years of existence, WEBTOON has expanded its impact on pop culture with multiple series getting both live-action and animated television adapatations, and though we've reported on a bit of what's coming next, we could only guess at what's in store for the future of WEBTOON.
So we turned to the expert, WEBTOON U.S.'s Vice President of Content, to learn more about WEBTOON's recent past and what fans and readers can expect from WEBTOON in the future.
---
Note: This interview has been edited for length and readability.
Popverse: Can you tell us a little about what you do at WEBTOON?
David Lee: I'm the head of content at WEBTOON, which means I lead our content team that is in charge of sourcing, developing, and delivering content on our US platform. I've been with the company since 2014 when we started our US service. I worked from Korea, I was coming back and forth, and I came to LA in 2016 and have been at this office ever since.
Last year was a massive year for new comics from WEBTOON. What can you tell us about this upcoming year?
I'm just so excited for this year to roll out. This is our ninth year, because we started in 2014 in the US, and we're able to see such huge growth in the global WEBTOON platform. We're now over 85 million monthly users globally. There's so many things that we have in preparation, but I think one of one of the things that's also very exciting this year is— we've released our first web novel adaptation based on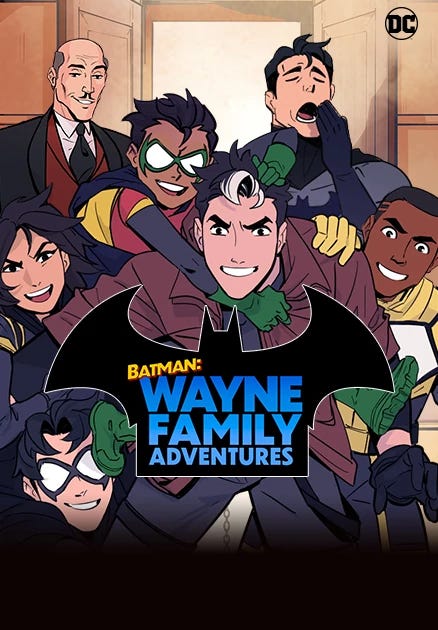 a Wattpad novel last year called Night Owls and Summer Skies. We have a whole lot more rolling out this year. So it's just exciting to see our IP business expand, not just from within, but with web novels as well.
Speaking of IP, you've had some pretty successful collaborations with Archie Comics and DC. Can you tell me about the relationship with these companies and how these projects work?
Sure, they are many ways where we can work with different publishers or companies with IP. The DC and Archie partnerships in particular, we're producing series based on their IP, adapting stories based on their characters. The first Archie series we did was called Big Ethel Energy. We have season two coming out very soon that we're very excited for. With DC's partnership we've released four series so far, including Batman Wayne Family Adventure, which has been a huge success on the platform. We have a couple more in the works. We're also working with Wizards of the Coast on a D&D-based series where a Webtoon original creator is doing work with Wizards of the Coast.
You mentioned a Batman Wayne Family Adventures, which was a huge success on your platform. Were you surprised with how well and quickly the series took off?
It's just been amazing. There are so many things that made it work, but mainly I think the thing that really made it possible was [that] the creative team behind it were people who are both active fans of WEBTOON and DC. I think they really knew how to bring up what would work on the platform based on the DC characters. We've already seen that, even before we published it, there was a lot of fandom surrounding the Batman family, and I think WEBTOON was just sort of the perfect place for DC to be able to test this concept.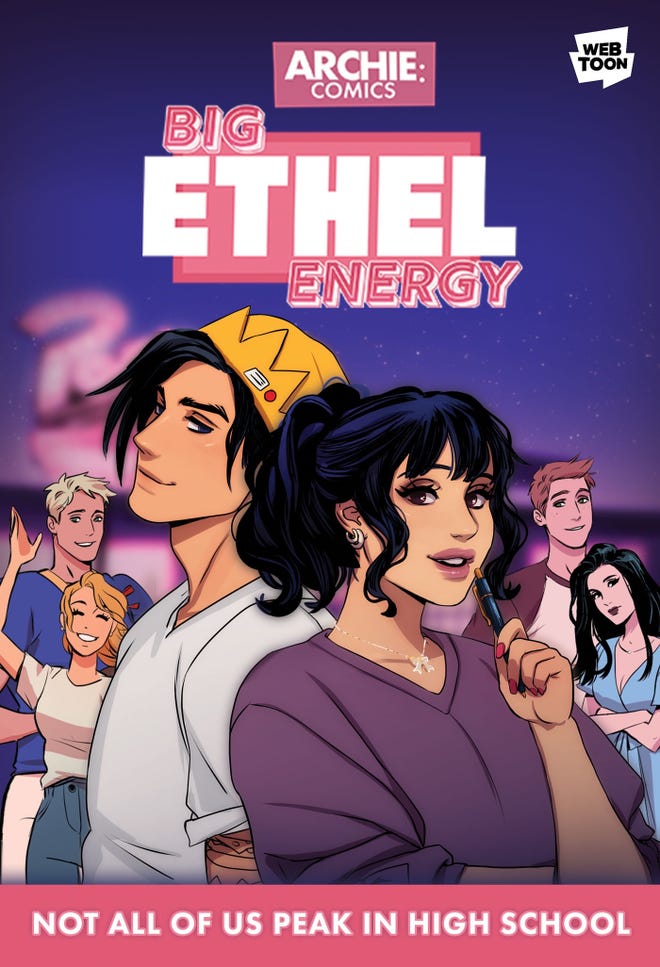 We were definitely surprised how quickly the audience grew because I think it hit 1 million subscribers in a matter of a few weeks. So that was definitely a surprise, but I think it's just what the audiences were looking for.
WEBTOON recently ended the Creator Rewards program. Can you speak about that?
Sure, we've shared this before, but the rewards program was launched in 2018. I mean, really this sort of supplement program we started in 2016. It was always intended to be a temporary program, and in 2021 we announced that we would extend the program to the end of 2022 and sort of ensure continued support during the pandemic.
Our goal is to create not just one, but multiple sustainable models for every type of creator who's on the platform. We're looking into building different models that are more scalable and sustainable for creators.
What do you think makes WEBTOON's relationship with creators special?
I think this is a place where creators can be found very quickly. However they experience the platform, I think we put in a lot of effort for the series to become visible [to] our audience. I think we take it very important that creators' vision can stay throughout their creator journey. I think the company was founded on a sort of principle where there's a lot of emphasis and importance in what is best for the creator.
Can you tell me what upcoming comics or series you're excited for fans to read next?
One of those series that we released late last year was called Vampire Husband. I think it's a very fun comedy slice of life series that's very unique to WEBTOON. It's about a vampire and a human couple, but then the human grows old, so they kind of grow old together. Vampire still looks young. So it's basically this old vampire with a grandma, and it's a very heartwarming slice of life comedy series.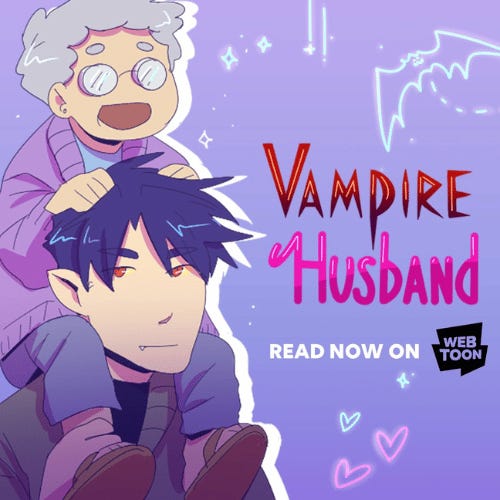 One of the most popular series that we've also released is called Go Away Romeo, which is basically a reimagination of Romeo and Juliet from the POV of Rosaline, if Romeo faked his death, so he could be with Juliet.
There's this series called Marionetta, which is from the creator of Hooky, [which] has also become a New York Times bestseller several times last year. Her new series came out in December and has been received really well on the platform. It's about a journey of a girl who ends up joining the circus, but there's something very special about this circus.
Sounds interesting. One last question, and it's a big one. We talked earlier about WEBTOON's 2023, let's talk about the future of WEBTOON US in general. What can you tell us about your plans for the future?
Next year is when we're going to hit our first decade or 10-year mark, and if we break down our 10 years into four big quarters, I think you can kind of see our evolution.
Our first three years [were] really focused on setting up the creator ecosystem and laying out the platform to attract a lot of creators. And then the second quarter or second three years was really about attracting lot of users, building a scalable platform, and a lot of user acquisition marketing is based on the content that we're able to source from creators that we've attracted. And third quarter was really to prove that we can also monetize based on the users that we're able to build.
I think there has been a lot of business model implementation. We successfully implemented our fast pass model, and from 2020 to 2021 we've paid out about 27 million to English [language] creators, which we're very excited for. And this year, you know, for our final quarter of this decade, we're hoping to go from creator users monetization to really forming what we could consider an industry. And I think this a lot of this revolves around the IP business system that we're creating, whether it's books TV, film, or animation, or even merchandise, so we can truly create a global ecosystem for creators and their IPs.
---
2022 in Webtoons: The most popular webtoons of 2022 on Tapas and Webtoons.