What are we all enjoying this weekend?
The TV, movies, and comics that the Popverse team is planning on checking out this weekend
It's the weekend (almost)! Which is very exciting. Since this is the last free weekend for some Popverse team members for some time (with the upcoming trips to Wondercon and C2E2 and then London for Star Wars Celebration), we are certainly going to take advantage of the time off to check out some of the coolest new stuff out there.
So check out what we're checking out below, and feel free to follow along with us. And if you've got something that you're excited to check out this weekend, comment below and let us know.
Ashley V. Robinson (Video Producer):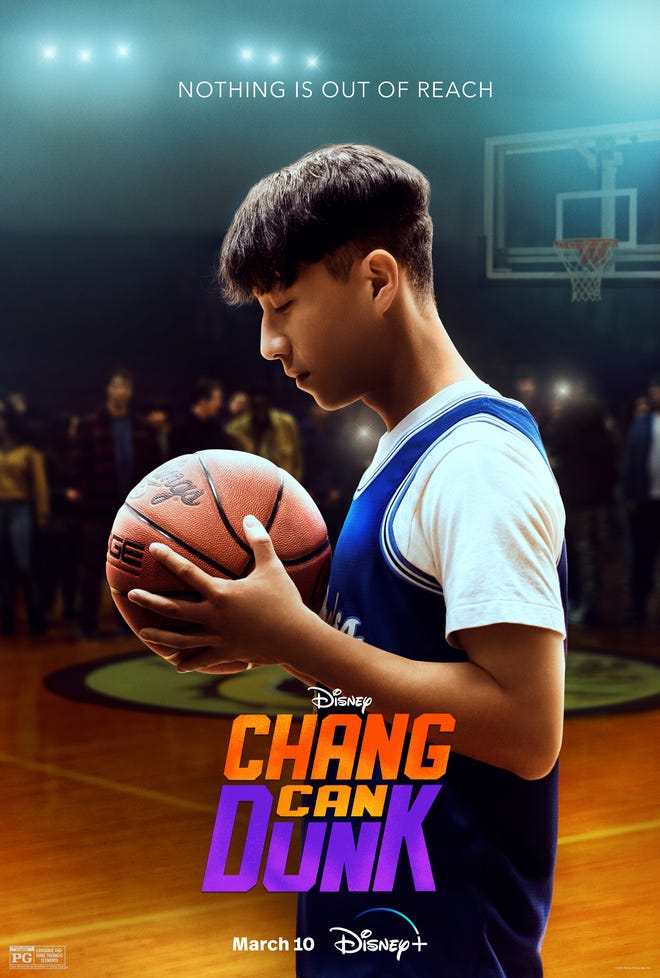 If you watched this week's Enter the Popverse episode with Chase Liefeld you can probably guess I spent this week watching Chang Can Dunk on Disney+ and the entire season of Wolf Pack on Paramount+. As a fan of both Dragon Hoops by: Gene Luen Yang and MTV's Teen Wolf I'm not going to pretend either of these were a tremendous hardship. In fact, I recommend all of the four above for your reading and viewing pleasure: Chang Can Dunk, Dragon Hoops, Wolf Pack, and Teen Wolf.
With all that in my rearview I'm planning to spend this weekend finishing up Bloodmarked by Tracy Deonn. I studied Arthurian Legend and English Literature at university and have always been particularly partial to the myths and legends of the round table. Last year a friend leant me Legendborn (the first book in the series), and I immediately pre-ordered Bloodmarked seconds after I finished Legendborn. It's taken me a couple months in my schedule to get around to the latest installment. So far I am really enjoying the evolution of Bree in her sophomore story. There's travel on my horizon this weekend which should place me in good standing to get a lot of reading done.
Chris Arrant (Editor in Chief):
This weekend I am anticipating diving head-long into Mac Smith's graphic novel Scurry. Although it stars mice, it's less Mouse Guard and more Watership Down from the looks of it - and I'm there for it. Although I'm partial to cats myself, the scary beast on the cover has even me rooting for the mice. I missed out on this as a webcomic, so I'm glad to be able to enjoy it now in printed form.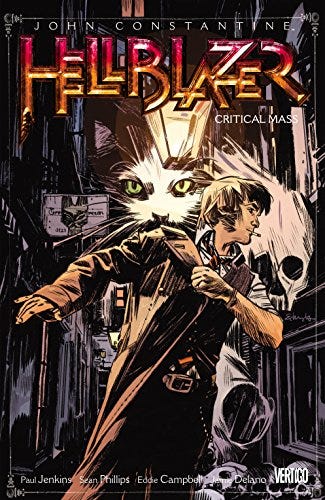 Graeme McMillan (Staff Writer):
I'm not entirely sure how it happened, but at some point in the last week or so, I've fallen down a John Constantine hole and I'm not sure I want to climb out just yet. It was, I think, the realization that I hadn't read all of the long-running original Hellblazer series — not that surprising, considering that it ran for almost 30 years — but that I could, given that it's all on DC Universe Infinite Ultra. I'm not doing it in order, because that would make sense; instead, I jumped straight to the Mike Carey run, which I've read almost all of before, but can't remember properly because I am old and forgetful. After this, I think I'll jump back to the Eddie Campbell/Sean Phillips/Paul Jenkins era, and relive the late 90s in the manner they deserve…! John Constantine... forever?
Tiffany Babb (Deputy Editor):
I have some comics to read, which is nice. Specifically, I'm looking forward to reading an advance reader copy I got of a new kids graphic novel Codex Black. I have also recently gotten into spinning my own yarn by using a drop spindle and have purchased some literature to go alongside the hobby, namely four small volumes by Bette Hochberg titled Handspindles, Spin Span Spun, Handspinners Handbook, and Fiber Facts. While I'm probably not going to read every volume cover to cover, I'm certainly excited to dig in get some of that valuable craftsperson knowledge that (despite what people say) can't really be found on the internet.
Veronica Valencia (Video Editor/Admin):
Aladdin has always been my favorite Disney movie growing up. From the characters, to the music, I even enjoyed the sequels, the animated series, and as a southern California native, there was the good ole Aladdin show at Disney's California Adventure that I'd always be sure to check out. So I am HYPED to get to see Aladdin on stage this weekend. I had the pleasure of seeing the show with the original cast a few years ago, and absolutely LOVED the character and music additions the show incorporated. Let me tell ya, the cast album has been on repeat the last few days, and I'm really excited to have this theatrical experience again.
---
What are you checking out this weekend? Comment below, and let us know!
---
Popverse X 2000 AD: The Thrill-Cast fills up with Popverse writers in its new episode
Popverse's Ashley V. Robinson joins the LA Shakespeare cabaret Shakes on the Rocks