What are we at Popverse enjoying this weekend?
The TV, movies, and comics that the Popverse team is planning on checking out this weekend
This has been a wild week over at Popverse, with the beginning of the week taken up by the truly humongous convention Anime Expo in Los Angeles. Video producer Veronica Valencia and I had a blast covering the show (check out a roundup of our coverage here) and are fairly exhausted. We weren't even the only Popverse-ians out at a show this weekend with video producer Ashley V. Robinson hosting a ton of panels at Florida Supercon - but that doesn't mean we don't have a bunch of cool links to share with you.
It's been a big week in the pop-culture-verse too, with people talking about the new season of The Witcher and it's strange Netflix ads, the surprising political issues Barbie may be facing in South Asia, and the announcement of a new Suicide Squad anime series. So yes, news and conversation a plenty. And we only expect it to get more exciting as the summer goes on. For now, and for this weekend, though, this is what we're checking out.
Ashley V. Robinson (Video Producer)
I'm so sad to report I have come down with my first bout of Con Crud since before lockdown. Florida Supercon was such an incredible experience last weekend, and I'm so grateful for everyone who joined us in person and followed along with my antics virtually. This weekend I'm looking forward to some rest, recuperation, and relaxation. While I was away in Miami I read Jenny Jackson's debut novel Pineapple Street. She was Kevin Kwan's editor on the Crazy Rich Asians, and I'm a huge fan of everything he wrote. Pineapple Street gives similar tones and vibes to Crazy Rich Asians while firmly establishing a world of its own and giving Jackson's prose the opportunity to establish its own voice.
This week I was excited to watch what I expected to be the finale of Jet Lag: The Game only to watch the episode on Wednesday and learn the game has gone into a tie and we get a bonus tie-breaker next week. I'm going to be deep on the Reddit and Twitter reading folx theories on who is going to win this season of Jet Lag (#TeamAdamAndBen). If there are any Nebula subscribers reading I look forward to watching along with you next week!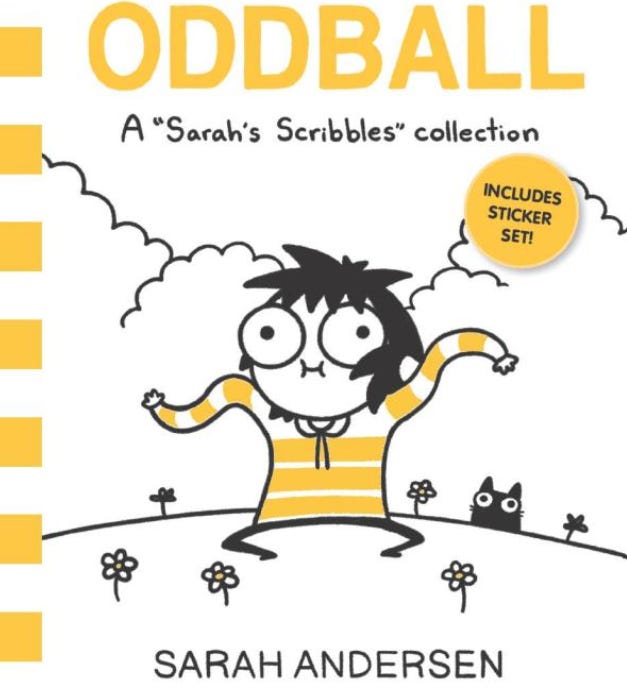 Chris Arrant (Editor in Chief):
After a busy weekend running Popverse while we had teams at Anime Expo and Florida Supercon, this weekend I'm doing the opposite: nothing, or as close to it. Do I have plans? My plans are no plans. This may be the antithesis of what this esteemed weekly installment is for you - but I plan on nothing and then letting it fill up with impulsive reading, watching, listening, and playing.
But for those that come here for tips, I'll offer you this: Sarah's Scribbles by Sarah Andersen reads very differently in big chunks. Recently I was flipping through her latest collection, Oddball, before gifting it to someone, and after reading it serialized I find re-reading it in one continuous chunk to be arresting and uncomfortable. Sarah's Scribble so perfectly gets the single comic strip format that reading the graphic novel collection is off-putting. It is the anti-graphic novel. And I mean that in a good way.
Maybe I'm reading it wrong.
Graeme McMillan (Staff Writer):
I spent some of the holiday weekend just past rewatching the original Jaws, as all good people should have — it takes place across the July 4 weekend! Amity is a summer town, don't you know — and reminding myself just how impossibly good it is. So, obviously, I'm going to ruin that good feeling this weekend by revisiting some of the, shall we say, lesser sequels to that great first installment. I'm tempted to skip straight to the final movie in the series, 1987's Jaws: The Revenge, which is easily the worst and most ridiculous of the entire lot — based, as it is, around the premise that a shark is specifically targeting the widow of the star of the first two movies for revenge, something it wants so much that it will travel from New England to the Bahamas in order to achieve.
Again: the plot of the movie is that a shark is specifically targeting one person to the extent that it will travel across the world to get them.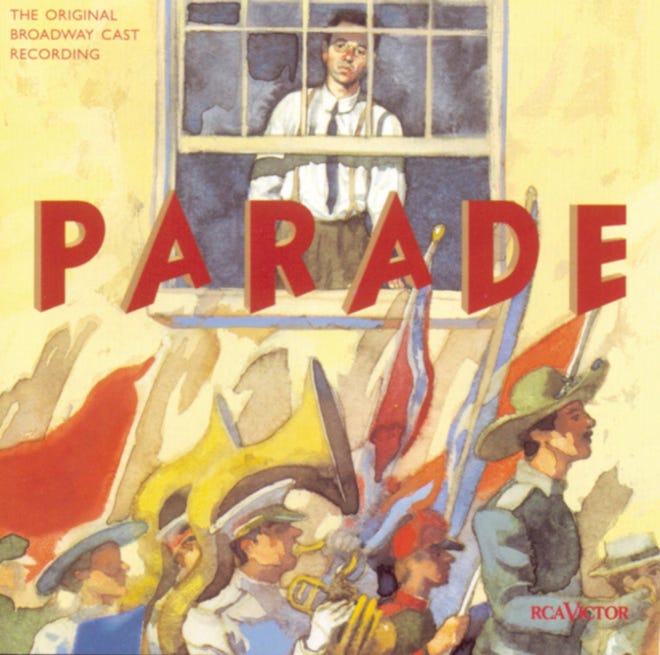 You can see why I'd be tempted to watch that one again, even before we get to Michael Caine's performance in the whole thing, which could easily be summed up by his famous quote about the movie: "I have never seen it, but by all accounts, it is terrible. However, I have seen the house that it built, and it is terrific.
Tiffany Babb (Deputy Editor):
I am out of town once again, but this time the out-of-town-ness will actually affect what I'm checking out this weekend. I have tickets to see the revival of Jason Robert Brown's Parade as well as Craig Lucas and Adam Guettel's new musical Days of Wine and Roses. I am very, very excited to see both of these shows.
But perhaps even more excitingly, I will be able to see some of our Popverse team in person out in the faraway lands of the East Coast. It's always a special treat to see my colleagues face to face (and not on video call), so I'm really looking forward to hanging out with some of Team Popverse in person.
---
What are you checking out this weekend? Comment below, and let us know!
---
Popverse: Year One - our most popular articles, as decided by YOU!