What are we at Popverse enjoying this weekend?
The TV, movies, and comics that the Popverse team is planning on checking out this weekend
And it's another week. Time seems to be really flying lately; it must be the getting-close-to-NYCC timeline for us. (Who's going to NYCC anyway? We want to see you!) Anyway, it's been a busy week, with us writing about sports comics, Alligator Loki, and dad movies and a whole lot more (check out our front page to see what we've been up to most recently).
And now, it's time for the weekend (finally). What are we up to in our free time? I'm glad you asked. Keep reading below and see.
Ashley V. Robinson (Video Producer)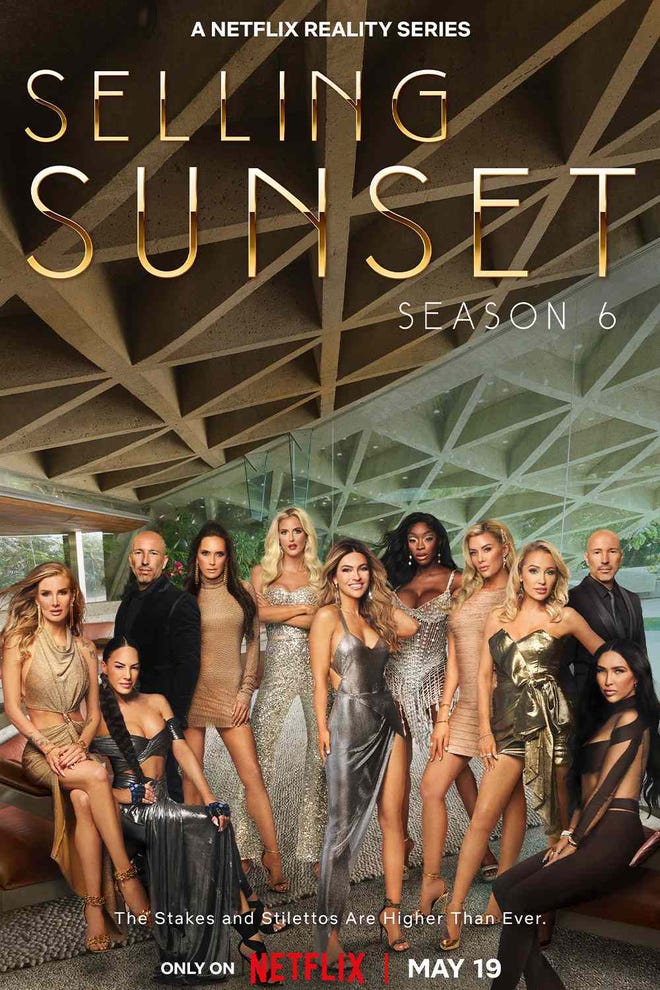 One of my favourite reality television franchises is the Selling Sunset universe on Netflix. Depending on the day I may even tell you I like it more than my beloved Love is Blind universe. Last week we were blessed with the release of Selling the OC season 2. I didn't love the first season of Selling the OC nearly as much as I've loved Selling Sunset over the years, but my goodness did season 2 come to play! The drama! The yelling! The unnecessary everything! I loved every single second of it and watched all eight episodes in a single day.
Hall and Jarvis both provided what I found to be the most entertaining story lines of the season – although if you read ahead or follow any kind of reality television coverage the Hall/Tyler storyline fizzled a bit since I already knew how that played out. Every episode Jason appeared in to be a chaos monster was awesome. Part of me wishes he and Brett were more present throughout Selling the OC, however if the organic truth (yes, I recognize the irony in writing that phrase about reality television!), if they spend more time in the Los Angeles office I appreciate their absence from the narrative.
I also want to add that you can find me everyone online @AshleyVRobinson & I need friends to talk about Selling Sunset and Selling the OC with, so if you are a fan please hit me up!
Graeme McMillan (Staff Writer):
Following up on Ashley's recommendation of one reality show, I'm going to follow with the recommendation of another, with the discovery that Bravo has quietly started the fourth season of Real Housewives of Salt Lake City. I'm not a particular fan of Real Housewives as a pop culture monolith, but RHOSLC was handed a once-in-a-lifetime opportunity with the fact that one of its cast members, Jen Shah, was arrested for running a telemarketing fraud scheme… something that the show has made the most out of in its second and third seasons, and seems to be leaning into even harder with its fourth, thanks to a reveal in the first episode that would seem crazy if any fiction show tried it.
While it's not up there with the opening of the series' second season — a flash-forward which sees the authorities rush to arrest Shah before immediately cutting to a title sequence where Shah tells the audience, "the only thing I'm guilty of… is being Shah-mazing!" — it remains one of the finest examples of reality television as self-aware art out there.
But, wait; that doesn't say anything about what I'm going to be enjoying this weekend, does it? For that, we have to look to the fact that I've been in such a Star Trek mood lately that I think I'm going to be revisiting the third season of that ersatz Star Trek, The Orville; after sticking with it for two seasons, I dropped off the third almost immediately because it had the misfortune of dropping at the same time as season 1 of Star Trek: Strange New Worlds. Maybe it's time I went back to see if I missed anything…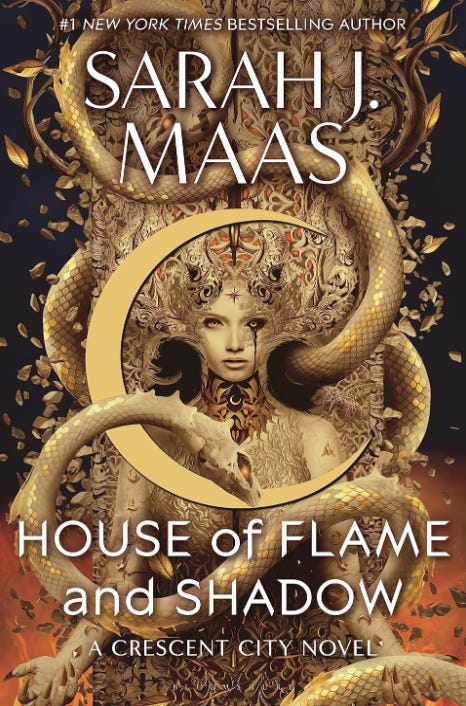 Veronica Valencia (Video Producer)
This weekend I plan to start Crescent City by Sarah J. Maas. I've read all of A Court of Thorns and Roses at the beginning of this year, and I've been meaning to pick up more SJM. I will say though I was set on starting another fantasy book this month, but I was convinced to read CC ahead of the third book coming out early next year plus, I have a couple of thrillers and new releases in October/November I want to read so now is the perfect time to dive into another one of SJM's worlds. I've heard good things about this series and I like this author's writing and am excited to dive in!
Tiffany Babb (Deputy Editor):
Not gonna lie, it's been an exhausting few weeks. And this is my last free weekend until after NYCC. So, my weekend is going to be filled with activities like Sleeping In Late and Talking to Friends on the Phone. I have been listening to Olivia Rodrigo's new album Guts though, and I've also been slowly working through one of Madeline L'Engle's less known books Dragons in the Waters.
---
Support Popverse (and get more Popverse!) for only $5.99 a month.