What are we at Popverse enjoying this weekend?
The TV, movies, and comics that the Popverse team is planning on checking out this weekend
It's Fall! No, really, how did that happen? It was just June, like yesterday. But alas, the calendar does not lie, and the weather does look like it is slowly beginning to cool down (though it's gonna be in the nineties this weekend in LA). Now what have been at Popverse been doing to celebrate the Fall? Well, we've been writing about some pretty cool stuff including a buzzy new hero returning to DC comics, the newly released NYCC program guide cover art, and how Taylor Swift is going to save movie theaters this fall.
It's been a busy week, and we are looking forward to weekend. Here's what the Popverse team is planning on spending our free time doing. Let us know what you're doing!
Ashley V. Robinson (Video Producer)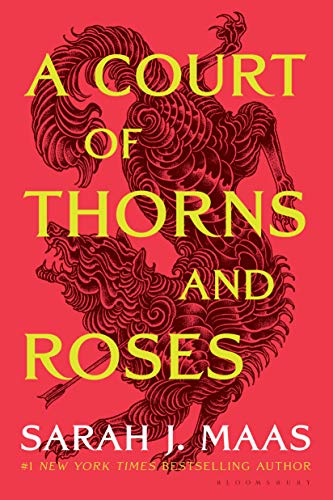 Since returning to the continental US I have not only enjoyed the wonders of jet lag, but a new season of my favourite Nebula series Jet Lag: The Game has returned! The boys are revisiting their tag across Europe format and I'm excited to see how their strategy & gameplay changes with the knowledge of a previous season. As ever, I look forward to watching Adam absolutely decimate Sam & Ben with his gameplay, while remaining firmly #TeamBen.
With 12+ hours of flying under my belt in the past week I also managed to get a ton of reading done. I've joined the ACOTAR ranks at long last! A Court of Thorn and Roses is very popular amongst Team Popverse and Team ReedPop and even though I'm only about halfway through the first installment, so many references and jokes are beginning to make sense. I was also surprised to discover this is a Tam Lin story. Everyone told me it was a riff on Beauty and the Beast. It seems growing up in Canada I had more exposure to faerie myths than my American counterparts.
I suspect Illianna & I are about to jump back into the Grishaverse, but expect more ACOTAR updates from me through the rest of the year for sure!
Chris Arrant (Editor in Chief):
This weekend we're celebrating my wife's birthday, and as part of the festivities we're catching the The Nun II and doing a day-long escapade into an arcade.
We came in late to the Conjuring franchise, with The Nun actually being our first movie (don't judge me!). Since then we've caught up, and are coming back for this sequel. Stay tuned to Popverse for my thoughts on the film this weekend or early next.
On the arcade side, I would readily admit that video games were my entry point into pop culture – I played the Jaws game before I watched the movie, same for ET, Star Wars, and more. For awhile though its become a vestigial tail of my pop culture experience, but on occasion I get to dive in and play new games (and old games). This is that weekend.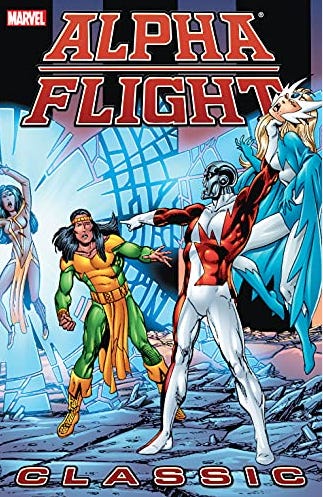 Graeme McMillan (Staff Writer):
Thanks to a $2 comic sale at a local store recently, I have a worryingly large pile of Alpha Flight comics to catch up on. It's "my" era of Alpha Flight, the one I remember reading as a kid, which is apparently so unpopular that it's not even been added to Marvel Unlimited — the Bill Mantlo-written run that sees Mantlo (an underrated writer even now, and one who oddly enough maybe best defines the Marvel ethos of my youth) stretch his Claremont influence to new and weird places.
Sasquatch's gender swap? Northstar coming close to coming out before editors batted the idea down? The weird obsessive mining of characters with disability for cheap angst about not being "normal"? There's a lot there, and I love it, even if it's in some kind of "I know what they were going for, but that was not the best way to go about it" manner. Anyway: this is the weekend where I'm revisiting my past, and what counted as experimental superhero comics at Marvel at the time — and feeling more than a little embarrassed that I thought this stuff was cool, way back when.
Tiffany Babb (Deputy Editor):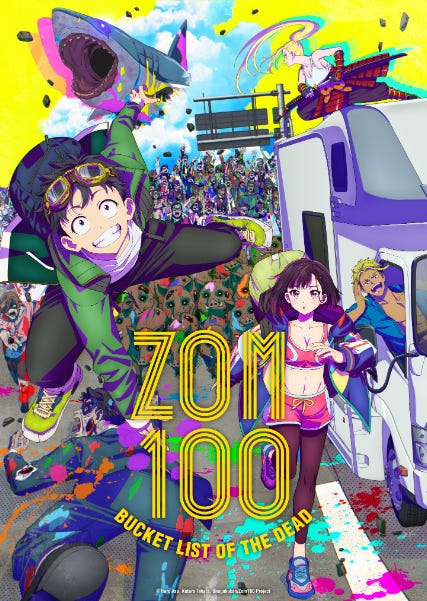 This weekend, I'll be keeping an eye on this year's Destination D23 to see if there are any exciting announcements that might be interesting for Popverse readers. Beyond that, I'm planning on listening to some music, something I haven't really made time for in a podcast-listening haze. I'm kind of in the mood for Springsteen, so that may be the way I go.
I'm also planning on catching an Angels game (sigh) at the Big A. I've got some pretty far-back seats, so I'll be both watching the game from above and likely listening to the game simultaneously on the radio so I actually know what's going on. It's a day game too, so let's hope its not too hot.
Veronica Valencia (Video Producer)
I have become that person that as soon as September starts, it is the beginning of Fall, fun, and festivities for me. So this weekend, I'm starting slow by breaking out all my Fall decorations and transforming my home into a cozy little cottage which I am very excited about! Once I set those autumnal vibes, I plan to settle down and catch up on some anime. I'm very curious about Zom 100: Bucket List of the Dead that premiered this past Summer. Zom 100 is from the creator of Alice in Borderland, a thrilling series I ABSOLUTELY LOVE, and also has a very good live-action. It's funny because when compared to other zombie anime, Zom 100 almost feels like there's a bit more fun/comedy mixed in with it's horror elements, and if Alice in Borderland is any indication, Haro Aso can do horror well, so I'm looking forward to see what this series is all about!
---
Support Popverse (and get more Popverse!) for only $5.99 a month.