Five Nights at Freddy's movie release date is almost here
Fans of creepy animatronic animals everywhere, rejoice!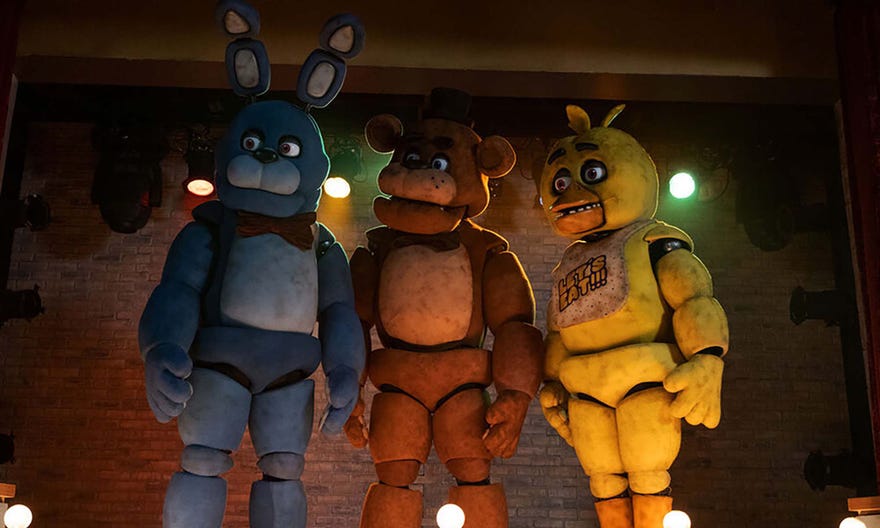 Man your security cameras. One of the most popular horror video game series of the past decade is hitting the big screen when the Five Nights at Freddy's film is finally released. The movie has been in various stages of production since 2015 and is highly anticipated among both horror film and creepy doll fans around the world, with all the shockingly deep lore and nerve-wracking jump scares that made the game series such a huge hit.
In keeping with the spirit of the season, the Five Nights at Freddy's arrives just in time for Halloween. The movie is a loose adaptation of the first game, with a security guard taking a post at Freddy Fazbear's Pizzeria only to discover that the animatronic mascots come to life each night and murder anyone they can get their robotic hands on. The original game was released in 2014 and has since spawned eight direct sequels and four spinoff titles, making it a quickly growing horror franchise.
Five Nights at Freddy's will be released on October 27 in theaters in the US and on October 26 on the Peacock streaming platform. The movie stars Josh Hutcherson, Elizabeth Lail, Piper Rubio, Matthew Lillard, Kat Conner Sterling, Mary Stuart Masterson, Lucas Grant, and Jessica Blackmore. In a nod to the fan community that launched the games into cult status, popular horror gaming YouTuber CoryxKenshin will reportedly have a cameo in the film as well. Series creator Scott Cawthon has helped write the screenplay and Emma Tammi directed the highly anticipated horror title.
---
The Five Nights at Freddy's phenomenon is lasting longer than five nights. Get up to speed, with how to stream the movie, details on the characters and lore, getting to know the FNAF animatronics, how it fits in the canon of the games, talks of sequels, how Chuck E. Cheese is responding, and even a guide to how to play all the FNAF games.
'
Can't get enough? We have have recommendations for five movies to watch after Five Nights at Freddy's.