What is Marvel Studios planning for D23 Expo?
Marvel Studios president Kevin Feige is already teasing new announcements for the Disney event, and we have some guesses as to what that means.
Less than a week after Marvel Studios revealed its entire Phase 5 slate – not to mention three movies from Phase 6 – studio boss Kevin Feige is already teasing even more announcements and appearances happening at September's D23 Expo in Anaheim, California. After Comic-Con International audiences enjoyed new trailers for Black Panther: Wakanda Forever, Guardians of the Galaxy Vol. 3, and Ant-Man and the Wasp: Quantumania, just what can fans expect from the House of Ideas at the House of Mouse event? We have some ideas.
Meet the next generation of Marvel heroes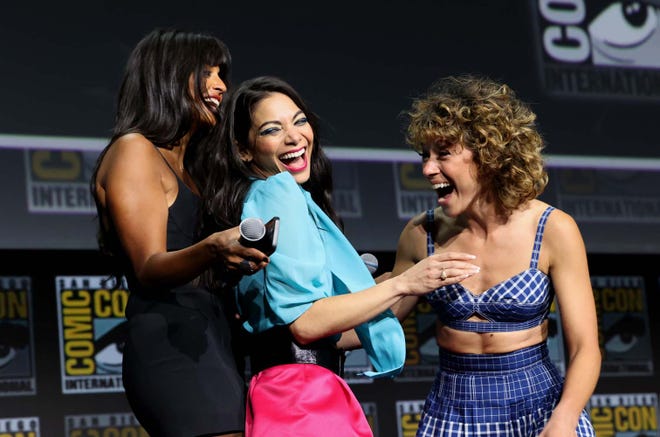 For all that made it into the Marvel Studios Hall H panel at San Diego – which was a lot, don't get me wrong – there were certain things that… didn't. Could that have been because they were being held back for D23? I'm specifically looking at you, casting announcements for the Fantastic Four movie that will launch Phase 6 of the MCU on November 8, 2024. We might have already met the movie's Mister Fantastic via a multiversal cameo in this year's Doctor Strange in the Multiverse of Madness – although whether or not John Krasinski will return for the regular Reed Richards isn't know just yet – but what about the Invisible Woman, Human Torch, or Thing? That late 2024 release date means that production is likely to begin early next year, so… is it that unrealistic to hope that Marvel's First Family might appear onstage in Anaheim?
Similarly, don't be too surprised if D23 attendees get the chance to see appearances from some other upcoming Marvel productions in person; two separate Disney+ shows with connections to both Matt Murdock and Wilson Fisk were confirmed for Phase 5 at Comic-Con, so either or both Charlie Cox and Vincent D'Onofrio might show up to surprise fans and spill some more beans about Echo and Daredevil: Born Again, in addition to actors from projects closer to release. Surely we'll get another Tatiana Maslany appearance, considering She-Hulk: Attorney At Law will still be running when the event takes place.
What else is Marvel Studios planning?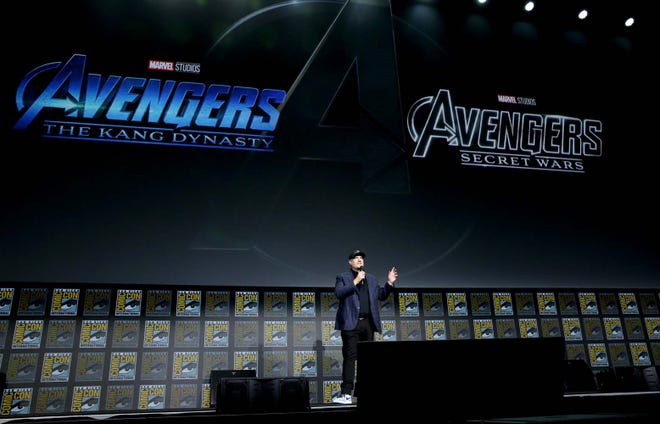 Another element that was conspicuous by its absence in San Diego was what Marvel's Phase 6 looks like in its entirety. Sure, audiences in Hall H on Saturday got to see the full line-up for Phase 5 and shouldn't be greedy, but when the timeline for Phase 6 was put onscreen with a number of empty spaces for titles outside of the three named projects – Fantastic Four to launch it, and Avengers: The Kang Dynasty and Avengers: Secret Wars to close it out – it definitely feels as if Marvel was just waiting for the right time to fill in the blanks (literally).
We already know that sequels to Shang-Chi and the Legend of the Ten Rings and Eternals are reportedly in the works, and the end of Multiverse of Madness certainly suggested a third Doctor Strange movie would happen at some point. For Disney+, there's a Wonder Man project in development, and it would be shocking if there's not a second season of Ms. Marvel under discussion once the character is done appearing in The Marvels. Could any of those titles be officially announced at D23, or would that risk overshadowing all of the many Phase 5 projects waiting in the wings?
Take a look at the future
It'd be surprising if the D23 audience doesn't get a chance to see some variation of the exclusive footage from Comic-Con, including trailers for Secret Invasion and Guardians of the Galaxy Vol. 3. It'd be even more surprising if they don't get to see something that no-one else in the world has seen to that point – aside from Marvel executives, obviously. But, what could that be? With Black Panther: Wakanda Forever just months from release, an extended sneak preview isn't impossible, but there are other Phase 5 projects yet to be glimpsed at all that would thrill fans: what if a peek at Blade, Echo, or Loki Season 2 is on the cards? Hell, what if a peek at What If? Season 2 or Marvel Zombies is in store?
D23 Expo 2022 takes place September 9 through 11 at the Anaheim Convention Center in California. As you should expect, Popverse will be there for the whole thing, bringing you the news as it happens.
---
As Marvel Studios plans the next decade of the MCU, it's time for them to forget phases and think bigger
.