The slowdown of the MCU - how Kevin Feige is pulling back on the speed of Phase 5, and why
Yes, there's going to be less MCU onscreens in the next few months; no, that's not necessarily a loss
Cast your mind back to Summer 2022, and the Marvel Studios panel at Comic-Con International: San Diego. That was when Marvel Studios president Kevin Feige laid out what seemed at the time particularly ambitious plans for Phase 5 — no less than 13 projects in theaters and on Disney+ in less than two years on the MCU upcoming projects slate, including six features.
That plan looks significantly different less than a year later.
The new MCU Phase 5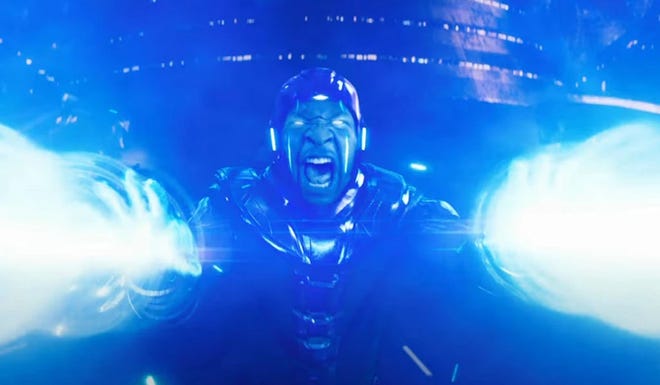 The six movies are still happening, although there's been some noticeable changes with regards to release order — the Blade remake goes from being the fourth movie in Phase 5 to the sixth and final release, after original director Bassam Tariq quit the project two months ahead of production — and release dates, with The Marvels being pushed from a June 2023 release to a November 10 date.
The fate of the seven MCU shows targeted for Disney+ is less certain. In a recent interview with Entertainment Weekly, Feige said that "the pace at which we're putting out the Disney+ shows will change so they can each get a chance to shine," clarifying that he was referring to both spacing out releases and also putting out fewer shows per year. Days later, The Hollywood Reporter suggested that it's possible that only Secret Invasion and the second season of Loki might see the light of day in 2023, leaving the previously announced second season of What If…?, as well as Echo, Ironheart, and Agatha: Coven of Chaos, all missing in action.
Suddenly, what was 13 projects spread across a 18-month period from February 2023 through July 2024 starts to look like 10 projects across 20 months; far less overwhelming, especially when you consider that the Disney+ shows span more than a month in terms of release window, with at least one project — the Disney+ series Daredevil: Born Again — running 18 episodes, which would be closer to spanning four months if released weekly.
Course-correcting and slowing down the MCU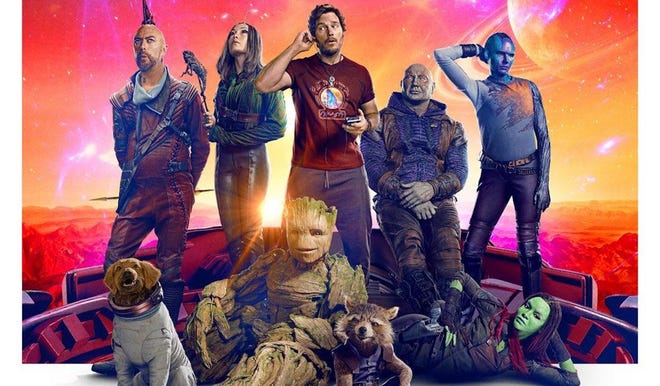 The MCU slowdown isn't happening in a vacuum; Marvel's parent company is in the middle of a round of cost-cutting that includes laying off 7,000 staffers, with multiple reports suggesting that it is also looking at cutting production costs by around $3 billion, all of which inevitably impacts Marvel's planning in a major way.
That said, it's also a course-correction in the face of complaints on behalf of fans and critics that Marvel was pushing out too much material in too short a period of time, leading to projects not having time to breathe in the minds of the audience — under the initial schedule, The Marvels would have reached theaters less than two months after Guardians of the Galaxy Vol. 3, raising the potential for both movies to have been in theaters simultaneously — while also not giving enough time or resources to those responsible for creating the projects in the first place.
That last part is particularly important, if overlooked by many. Remember the multiple stories last year about visual effects artists speaking out about unrealistic deadlines and expectations when working for Marvel Studios…? Stories prompted, it should be pointed out, by disparaging comments on behalf of fans and Marvel's own directors, about the quality of Marvel's visual effects on recent projects. When your own directors are making jokes at the expense of your movies, it's time to reassess just what's going on.
Further complications, positive and negative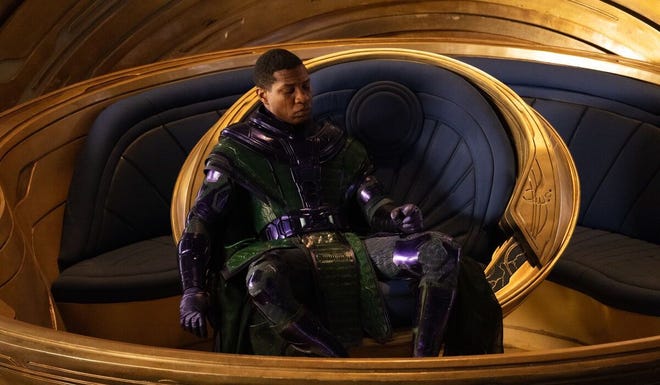 The idea of taking a breath and revising the release schedule has significant potential to end up working in Marvel's favor on a number of fronts; the surprisingly brief, 18-month, lifespan of Phase 5 stood in stark contrast to the four-year Phase 1, or three-year Phase 3, offering a release schedule and era length than audiences are comfortable with. (Phase 2 and Phase 4 were both two years in length; both still longer than the original Phase 5 plan, with both also featuring significantly fewer projects, of course.)
Additionally, slowing down the amount of Marvel material released in a short timespan might, ideally, lessen the aforementioned pressure on visual effects artists and the other people responsible for Marvel's movies and shows to meet harsh (and, at times, unrealistic) deadlines. As a result, it's very possible, if not probable, that slowing down the release schedule for Phase 5 of the MCU might just result in a better-looking Marvel Cinematic Universe overall.
What complicates the slowdown, however, is what makes Marvel Studios such a draw for so many fans: everything is connected. Pushing something like Secret Invasion out in the schedule on Disney+ means that any other project that builds on Secret Invasion — like, for example, The Marvels — has to get pushed out on the schedule, as well; the alternative is what happened with Doctor Strange in the Multiverse of Madness, which required reshoots and rewrites after it was flipped from releasing before Spider-Man: No Way Home to six months afterwards. (Blade has reportedly been significantly rewritten in the time since it was postponed by almost a year.)
If reports of a significant slowdown on Marvel's Disney+ shows turn out to be true, then, it's very possible that the movies that tie-in with them — Thunderbolts or Captain America: New World Order, say — will either require reshoots, new dialogue to be looped in at opportune times, or significant release delays of their own as a result. For the first time in close to a decade, the MCU looks far less certain of its future than it did just a month or two before… and this time, it's got nothing to do with Kang's plans for the Multiverse or lack thereof. Even Thanos couldn't shake things up nearly as much as the people in charge of scheduling, in the end.
---
Take a look at the first teaser poster for The Marvels.