What are we all enjoying this weekend?
The TV, movies, and comics that the Popverse team is planning on checking out this weekend
It feels like television is coming back. Hiatuses are over (woo! Ghosts!), new shows are dropping (shout out to Poker Face), and we've got a brand new water cooler show (The Last of Us) to talk about each week. So it seems fitting that most of the team is turning to their TV screens this weekend.
Check out what we're checking out below, and feel free to read/watch along with us. If you want to learn more about the Popverse team's taste, check out our favorite movies, TV shows, and comics of 2022. And if you've got something that you're excited to check out this weekend, comment below and let us know.
Ashley V. Robinson (Video Producer):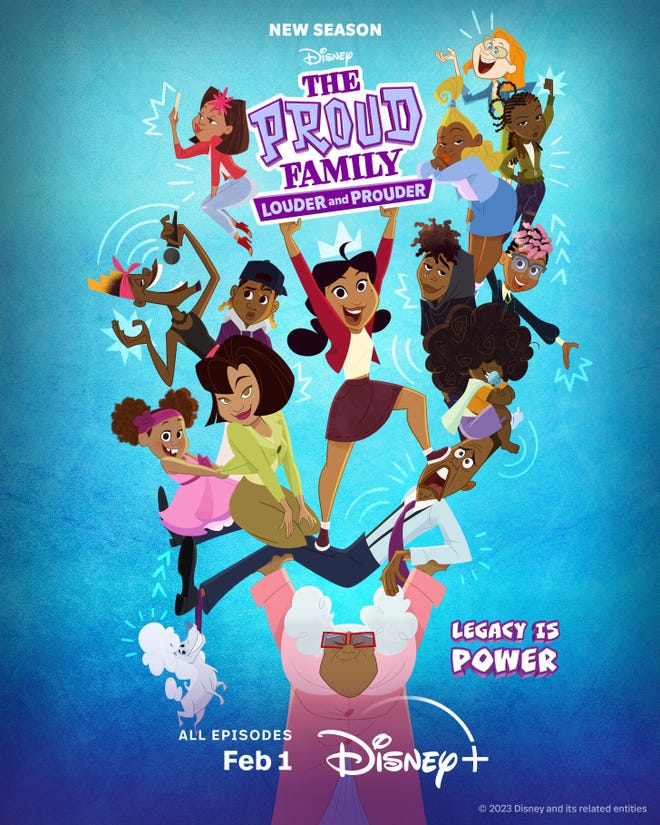 There is so much amazing art dropping in the geek sphere in the coming weeks! Happily I'm spending this week/weekend watching a bunch of cartoons – some released, some brand new. If you've slept on The Proud Family: Louder and Prouder this is my officially plea to you to rectify this. The original series was a cornerstone of my childhood and the new series is even more incredible. Not only has the animation evolved to be even more beautiful than ever, but Penny, along with her friends and family, deal with complex issues with thoughtfulness you would not have thought possible from "just a cartoon".
Another 'just a cartoon' debuting this week is Moon Girl and Devil Dinosaur! When Lunella made her Marvel Comics debut I was on board from jump. Since this series was announced I've been looking forward to having this dynamic duo grace my screen. Last year when The Popverse was at New York Comic Con we were fortunate enough to interview Fred Tatasciore and Diamond White (you can find that video on The Popverse Youtube Channel *wink*), and since then I have been even more excited. Thank goodness Moon Girl and Devil Dinosaur is finally upon us!
Chris Arrant (Editor in Chief):
This weekend I've set aside time to read an advance copy of Camila Moncada Lozano's Codex Black, a new OGN from IDW Originals. I've only read about Codex Black so far, but between Lozano's talent and it being in the very intriguing 15th century Mesoamerican period it has excited to read – and hopefully recommend and give to others.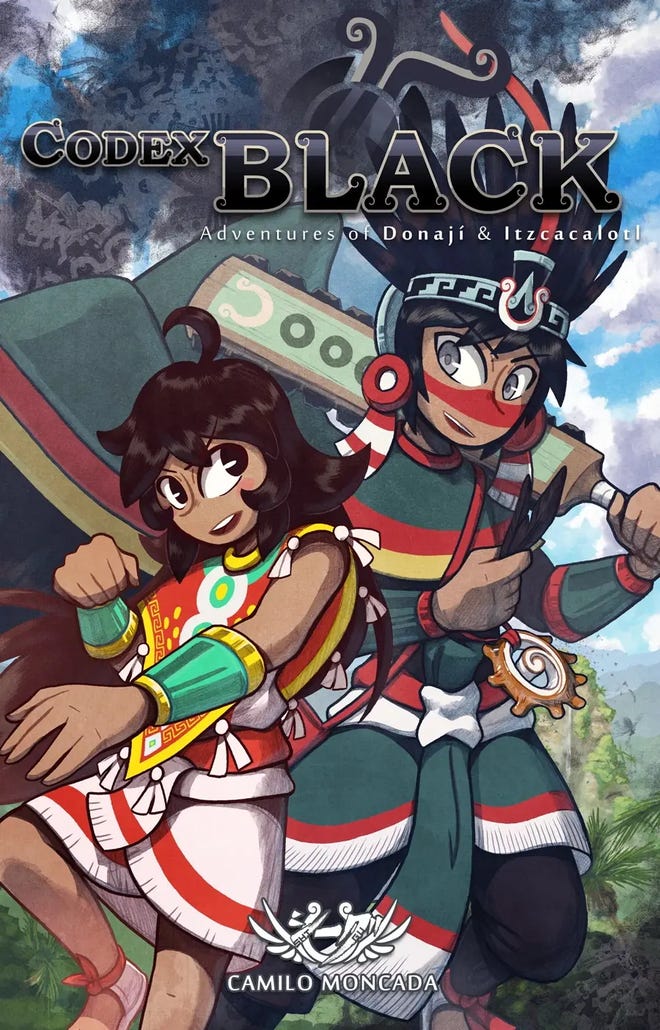 Meanwhile, I'm also digging once again into the non-fiction wrestling book Nitro: The Incredible Rise and Inevitable Collapse of Ted Turner's WCW. I have read portions of it previously, but stopped due to other commitments - but also to wait for a time to properly enjoy it. Guy Evans does a great job here in not just documenting the story and talking to some rarely seen figures, but also finding the narrative. Even if you don't like wrestling but love 'behind the scenes' stories like the excellent The Late Shift from Bill Carter, this is for you.
Graeme McMillan (Staff Writer):
I'm continuing to revisit some old foundational favorites for reasons that I can't quite explain; let's call it early-year nostalgia and just move on quickly. I've just finished a re-read of all of Eddie Campbell's Alec material, which remains unbeatable in terms of autobio comics, and I'm currently in the middle of revisiting Nick Abadzis' masterful Hugo Tate — an utterly underrated, beautiful comic that's as much about being in your twenties and looking for direction in all the wrong places as it is anything else. I've heard it called the British Love & Rockets, which makes some sense but feels reductive to both Hugo and L&R that said, for anyone who's a fan of Los Bros Hernandez, I'd highly recommend Hugo Tate.
I'm also listening to a lot of Burt Bacharach, in the wake of his sad death earlier this week. In an era of classic songwriting, his melodies really stood head and shoulders above his peers, and there's an unmistakable thrill in diving back into some of his classic '60s and '70s work especially.
Tiffany Babb (Deputy Editor):
Like Graeme, I have been revisiting a favorite: Black Sails. Black Sails is a pirate action drama which serves as a prequel to Robert Louis Stevenson's Treasure Island. The show is everything I wanted Game of Thrones to be, with deep (and tragic) relationships, shocking (but always earned) violence, complicated political morality, and constantly changing alliances. The performances are wonderful, and the central relationship between Long John Silver and Captain Flint is electric. The show is so intricately plotted, that it's fun to rewatch just to see exactly how they pulled it off. It also has one of my all time favorite theme song/opening credits sequences-- listen/watch below.
Veronica Valencia (Video Editor/Admin):
Back in January I finally decided to start reading the A Court of Thorns and Roses series or ACOTAR by Sarah J. Maas after always swooning over the SUPER PRETTY covers every time I passed them in Target, and after seeing enough interesting bits of the book show up on my socials. Since then, I am now on book 3, A Court of Wings and Ruin after quickly devouring the second book, A Court of Mist and Fury, for reasons anyone who has read the series will understand. I'm incredibly invested at this point, and being a little more than halfway through the book, I'm hoping to finish ACOWAR this weekend. I know there are some thoughts on the third book, but so far I am enjoying it and the different tone.
Also! I'm looking forward to the next and I believe final episodes of The Legend of Vox Machina season 2!
---
What are you checking out this weekend? Comment below, and let us know!
---
From Mutts to Marvel: Patrick McDonnell takes on A Super Hero's Journey