What are we at Popverse enjoying this weekend?
The TV, movies, and comics that the Popverse team is planning on checking out this weekend
Wow. San Diego Comic Con certainly was a wild time (To check out our SDCC coverage, read here), but that doesn't mean we took the week off, oh no. This week, Popverse has covered the launch of the Congressional Popular Arts Caucus, how the ending of Secret Invasion was a letdown, updated news on Hayao Miyazaki's newest film, and how a certain popular song dovetails into the upcoming Good Omens 2.
So even post the-busiest-weekend-of-the-year, we got a lot done. Therefore, we deserve a nice free weekend, dontchathink? Here's everything we're going to check out while we relax over the next couple days (whilst doing all the errands that have piled up while we were out of town). Comment below and tell us what you're up to this weekend.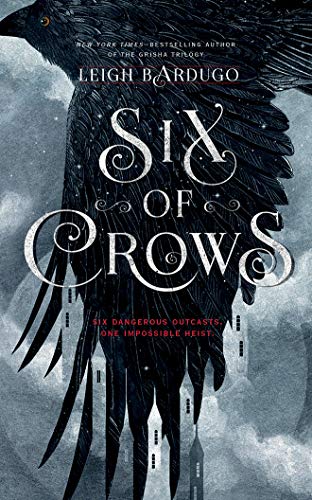 Ashley V. Robinson (Video Producer)
#AntiAlinaAlinaClub is back, babyyyyyy! Illianna and I were able to snatch an in-person version of our Buddy Read Book Club amidst the chaos of this past week's San Diego Comic-Con. After a brief hiatus from the Grishaverse two days ago (at the time I'm writing this), we cracked open Six of Crows. I've been looking forward to this since we began our Buddy Read all the way back during Star Wars Celebration. For wrap up reviews and hot takes of Ruin and Rising be sure you're following our Bookstagram accounts (@ashleyvreading & @illiannagsoto). Yes, Inej is the immediate obsession and definitely jockeying to be the best character in the Grishaverse alongside my beloved Nikolai Lanstov. What a time to be alive!
Graeme McMillan (Staff Writer):
This weekend, I shall be mostly continuing trying to recover from San Diego Comic-Con, while also finally finding time to read some of the things I bought there. Specifically, I'm going to carve out some time to read the collected edition of Jack Kirby and Steve Gerber's Destroyer Duck that TwoMorrows put out; it's the complete five issue run by Gerber and Kirby, reproduced directly from Kirby's pencils where possible. For those unfamiliar with Destroyer Duck, it's an amazing piece of forgotten comics history, created when both Gerber — who co-created Howard the Duck, and later sued Marvel for the rights to the character only to lose — and Kirby were mad at the way Marvel treated its creators, and so made a comic about a Duck that stands up to the seemingly unbeatable corporate overlord that is GOD Corp. (GOD is an acronym, which stands for "Get it all, Own it all, Drain it all.") It's a wild, wild ride, from the one issue I've read so far, and I can't wait to read more.
Illianna Gonzalez-Soto (Marketing Coordinator):
Hello from a recovering Comic Con Marketing Coordinator. Last weekend was full of everything San Diego Comic Con had to offer, and hopefully this weekend will be a quieter time for me to catch up on my reading and show watching. I will without a doubt be watching The Witcher S3 Pt.2! I am eager to see how the show ends and how they will make the transition from Cavill to Hemsworth. I have a feeling I may not like it. I'm currently reading Six of Crows with our lovely vid producer, Ashley. So far, we're loving it far more than our read of Shadow and Bone! You can follow our buddy read over on our respective IGs (@ashleyvreading and @illiannagsoto). Also on my TBR, I got the graphic novel for Long Way Down by Jason Reynolds, and I also have The Witcher omnibus in my hot little hands. What are you all enjoying this weekend? Be sure to comment below.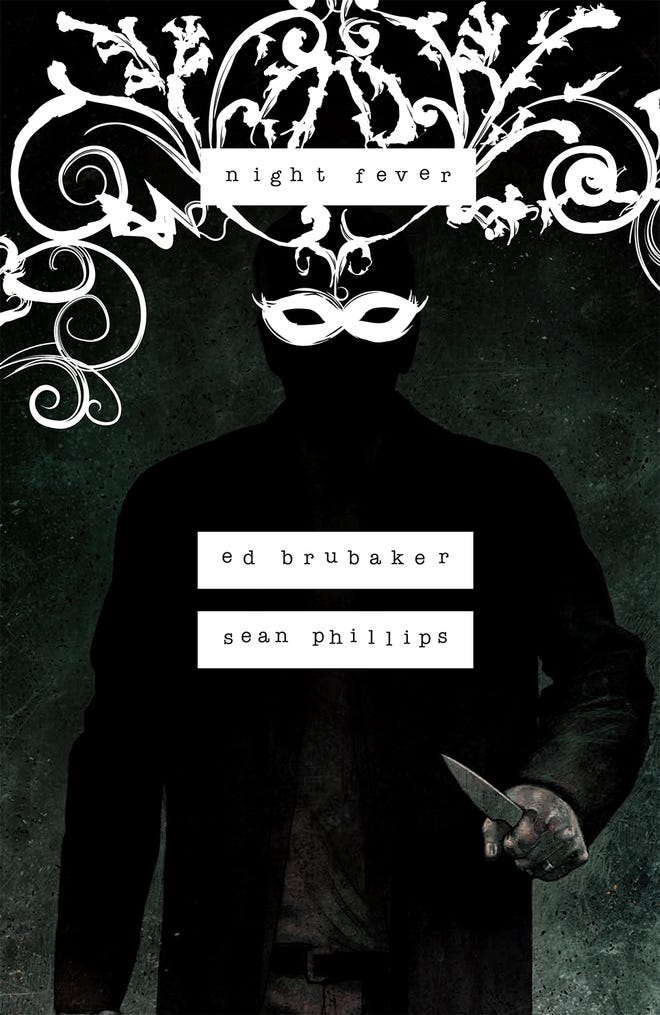 Tiffany Babb (Deputy Editor):
I'm tired. Not gonna lie. And yet, I am filled with a love for comics that comes with simply being around a bunch of comics creators and other comics fans. As a longtime Ed Brubaker/Sean Phillips (and now Jacob Phillips) fan, I am very excited to have finally gotten my hands on a copy of their newest book Night Fever. I can't wait to read that. Other than that, I'm planning on watching Since You Went Away, a very sentimental David O Selznick film, to continue my Summer of Joseph Cotten marathon. I am also planning on bingeing some Good Omens 2. I've heard good things, and I really can't wait to dig in.
Veronica Valencia (Video Producer):
This weekend I'm hoping to do a bit of exploring. I am currently on a reading kick after devouring Fourth Wing (I am not shutting up about this book anytime soon. I'm in my Fourth Wing era, I love me my dragons, and I'm getting silver extensions!), and since I am on a reading kick, and I've read most of the physical books I picked up last time, I am ready to buy more books!
Getting back to exploring, I want to travel around and discover cute, local bookstores and cafes in my area... or area adjacent. I've already done a bit of research and created a list of the ones I want to check out. I try to pace myself when buying books because it's so easy to want to get everything, but more than anything, I'm really interested in discovering a cute little hidden gem I can go to from time to time. In addition to exploring, I'm also hoping to get outside and do a little bit of paddle boarding this weekend. I've been booked and busy most of my Summer weekends, but especially after SDCC, I am ready to have a chill day and relax under some sun.
---
We had a wild, wild San Diego Comic Con. Check out what we covered here.