Best anime on Netflix: your guide to what to watch or binge as you see fit!
The best anime Netflix has to offer.
If you're like me, you're always looking for a new anime to watch. Wait, back that up - a good anime to watch, whether it is new or not. Netflix has emerged as arguably the best one-stop shop for anime, and right now is a particular golden age in terms of first-run anime as well as classics all in one place.
With so much to choose from though, what is the best anime on Netflix? Well, we have some recommendations... and we can't limit it to just 10. In some cases, we can't limit it to just a show or a movie, but an entire franchise of movies/TV shows to watch all in one place on Netflix.
So clear out your schedule, load up your Netflix queue, and lets get into the the Netflix anime you should watch.
Best anime on Netflix: Demon Slayer: Kimetsu no Yaiba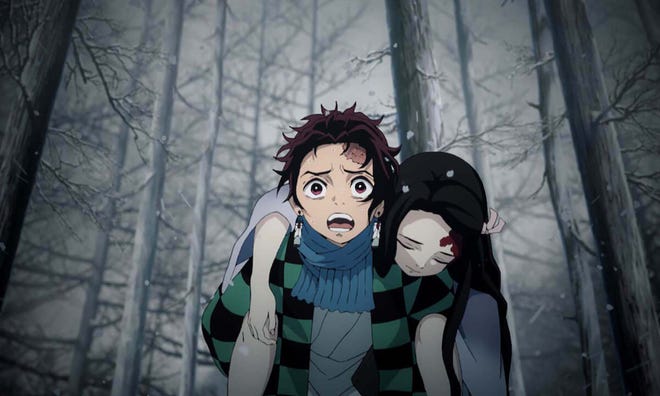 Koyoharu Gotouge's Demon Slayer manga is something to behold - taking the best of sword-oriented shonen manga and putting it on an interesting route of revenge and conquest - and the anime is even better. After the success of Fate/Zero, the anime studio Ufotable has topped themselves with Demon Slayer: Kimetsu no Yaiba - following teenage workaholic Tanjiro Kamado as he has to reforge his life following the murder of his family by a demon. His sister survived the brutal attack, but was left turned - like a vampire - into a demon herself. And so begins a quest to get revenge for his family's distraught, while at the same time balancing his love for his sister and a goal to somehow cure her of being a demon. For more, read out guide to how to watch Demon Slayer.
When is next season of Demon Slayer: Kimetsu no Yaiba? Thankfully, you won't have to wait long. After the 26-episode first season back in 2019 and the 18-episode second season (which included a serialized vrersion of the Mugen Train film), a third season of Demon Slayer: Kimetsu no Yaiba is out now with a fourth season already in the works.
Best anime on Netflix: Hunter x Hunter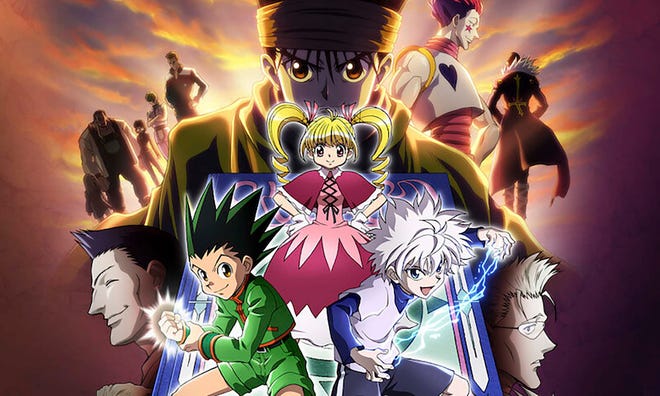 Hunter X Hunter is one of the biggest anime franchises in modern times, and thankfully the complete 2011 reboot series - all 148 episodes - is on Netflix. It follows a young boy named Gon who discovers his absent father was absent because he was an adventurer - a 'Hunter' as they call it - chasing everything from rare animals to rare treasures. Gon picks up the old family business, in a way to earn a living but also to learn about (and hopefully ultimately) find his father.
Hunter X Hunter (2011): Season 5 9890000
When is next season of Hunter X Hunter? Sorry to break this to you, but there is no new Hunter X Hunter anime on the horizon. But... BUT... there are two original animated movies continuing the story, that as of yet aren't on Netflix. Make sure you check out Hunter × Hunter: Phantom Rouge and Hunter × Hunter: The Last Mission.
Best anime on Netflix: Cyberpunk Edgerunner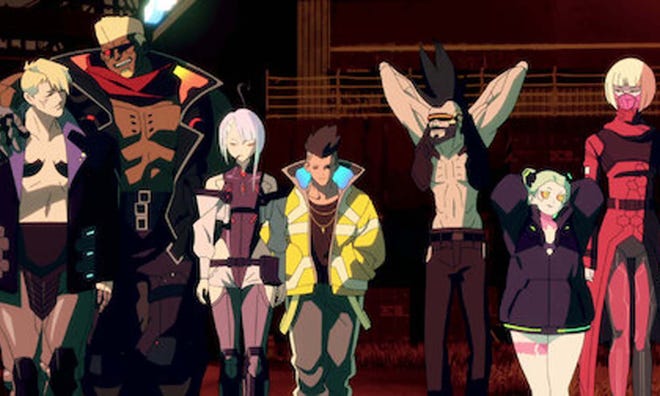 You don't have to know about Cyberpunk (the video game or the RPG series) to enjoy Cyberpunk: Edgerunners; in fact, it kind of helps if you go in fresh. This authentic anime series by Studio Trigger is set in near future, where California has ceded from the union to be its own country - and central to that is the sprawling metropolis known as Night City. Edgerunners follows a street urchin named David, who after being nearly killed in a drive-by shooting finds a new life on by working in the black market world of edgerunning - a hacker of sorts, but someone who is just as likely to hit you with a keyboard as type on it.
When is next season of Cyberpunk Edgerunners? Unfortunately, it's been confirmed there won't be a second season of Cyberpunk: Edgerunners. After that announcement, CD Projekt said that the series had always been planned as a one-off series. For those dying for more, Edgerunners was built as a prequel to the video game Cyberpunk 2077 so we recommend you try your luck there.
Best anime on Netflix: Romantic Killer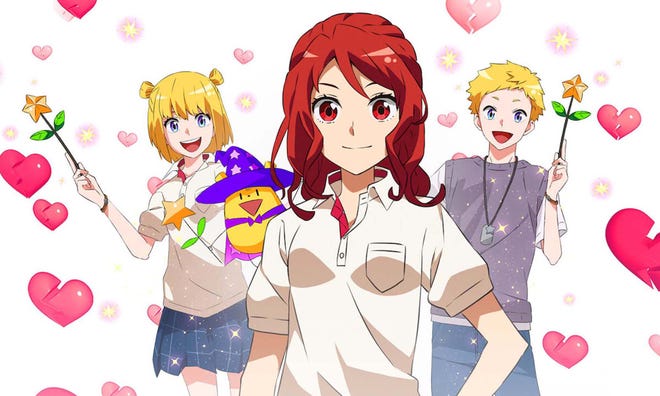 Romantic Killer is relatively new, having just debuted as an anime in October 2022 based on a manga that debuted just four years prior. That being said, we're in love. Just as Romantic Killer's lead character Anzu spends all her free time on chocolate, video games, and cats, we had a similar phase where we binged all 12 episodes of this anime when it hit Netflix. In the anime, Anzu is forced to try something new when a wizard turns her life into a dating sim; we hope some real-life wizard isn't about to do this to me.
When is next season of Romantic Killer? With the first season of Romantic Killer just debuting in October 2022, it's still early for hopes of a second season. To date, Netflix and DOMERICA haven't announced plans - and the manga it is based on ended in 2020, roughly in the same spot where season 1 of the anime did. That being said, we're hopeful - and scanning the news just like you for word of more.
Best anime on Netflix: JoJo's Bizarre Adventure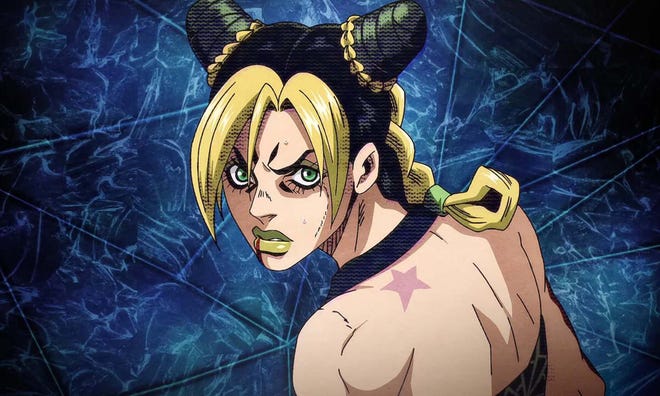 It is impossible to adequately describe JoJo's Bizarre Adventure in just one paragraph. It is a show that starts as a period drama about a feud between two brothers and, within a few episodes, has an undead Jack the Ripper leaping out of a dead horse's neck. Each season follows a new generation of heroes in the Joestar family as they fight to save the world. In Part 3, Stardust Crusaders, the show switches to the iconic Stand powers and becomes one of the greatest Shonen anime in history.
When is the next season of JoJo's Bizarre Adventure? There are still several parts of JoJo's Bizarre Adventure left to animate, but it looks like we'll have to wait a bit longer to see it happen. There hasn't been an official announcement for a JoJo's Bizarre Adventure Part 7 - titled Steel Ball Run - anime adaptation. Considering the popularity of Stone Ocean on Netflix, though, it is probably just a matter of time.
Best anime on Netflix: Naruto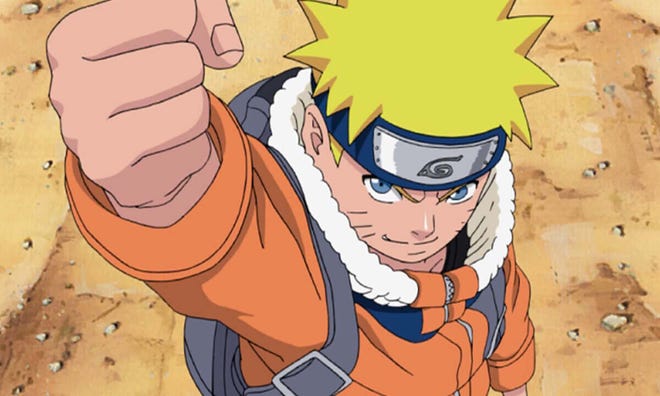 You better believe that Naruto makes it onto our list of the best anime on Netflix. This classic Shonen anime offers everything you could want from the genre. It's got incredible fight scenes, plenty of training sequences, and one of the greatest bromances in anime history. Naruto is about a young ninja who has big dreams to go along with the giant fox demon living in his stomach, but it is also about how running from past mistakes only leads to further failures for both people and nations.
When is the next season of Naruto? The original Naruto anime ended back in 2017, but a sequel series titled Boruto: Naruto Next Generations has also been released. It follows the exploits of Naruto's son as he tries to find his way in the Hidden Leaf Village. There are also the long-awaited 20th Anniversary episodes that are due out any month now to look forward to.
Best anime on Netflix: One Piece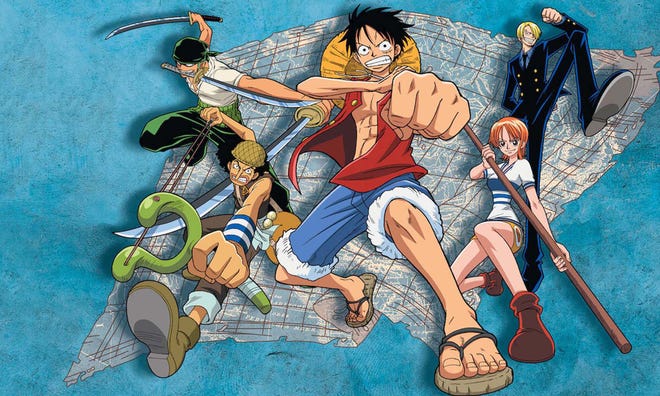 We hope you have plenty of time on your hands if you plan on catching up on all of the Straw Hat pirates adventures. Currently, there are over 1000 episodes of the iconic Shonen anime, but not all of them are streaming on Netflix. Still, you can start your One Piece journey with over 200 episodes of Eiichiro Oda's hugely popular anime on Netflix. If that's a bit too daunting, you can always focus on the live action series to get yourself started.
When is next season of One Piece? If you've watched all the movies and episodes of One Piece on Netflix and want more, there's good news - Netflix only has the first 300 or so episodes of One Piece, as there are over 1000 (and counting). Netflix is adding more each month it seems, but if you can't wait you can buy it digitally individually on Amazon.
Best anime on Netflix: Violet Evergarden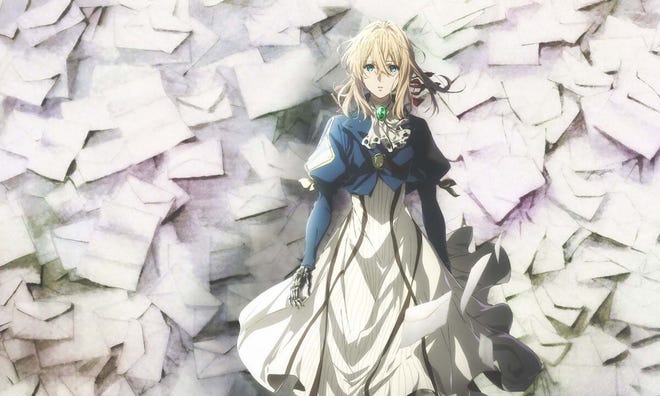 There are plenty of anime that will have you ugly crying by the end, but Violet Evergarden manages it at the end of most episodes. This anime follows a young woman who spent her childhood fighting in a brutal war. Now that the conflict has ended, she becomes an Auto Memory Doll, a ghostwriter who helps people craft letters. In doing so, she influences their lives but they also help her slowly regain her humanity. This is one of the most brutally emotional anime in recent years and will leave you a wreck by the end.
When is next season of Violet Evergarden? Only one season of Violet Evergarden was produced, but after that 2018 project the franchise segued into several films including Violet Evergarden: Eternity and the Auto Memory Doll (2019) and Violet Evergarden: The Movie (2020).
Best anime on Netflix: Little Witch Academia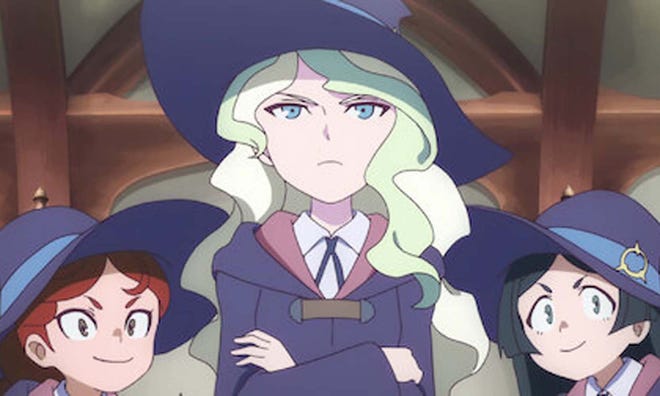 Most anime depicts the public's attitude toward magic and witchcraft as dubious and distrustful, but, in Little Witch Academia, the world is generally over magic. The series follows Atsuko "Akko" Kagari as she tries to restore people's sense of wonder when it comes to magic, which makes it a delightfully more light-hearted take on this sort of story. Rather than trying to hide her powers, Akko enrolls in Luna Nova Magical Academy intending to use magic to make people happy. While the stakes do slowly increase over the anime's 25 episodes, it never strays from this wholesome, joyful take on the genre.
When is next season of Little Witch Academia? Unfortunately, Little Witch Academia only ran for two seasons (or one giant season in Japan). After the show's conclusion, some of those involved expressed an interest in additional seasons (and even a spin-off starring Shiny Chariot), but things never came to fruition.
Best anime on Netflix: The Way of the Househusband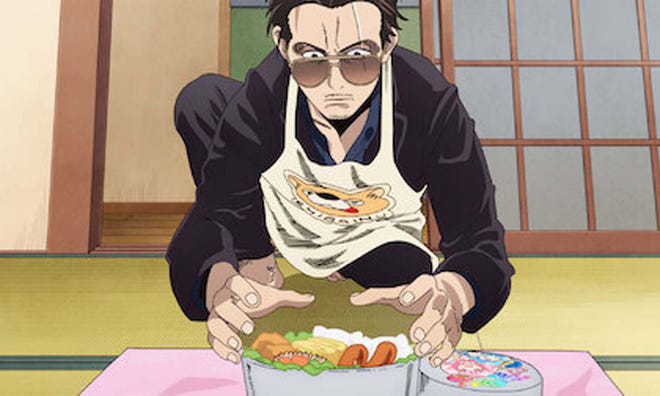 Tatsu was once the most feared figure in the Tokyo crime world, with his brutal tactics earning him the nickname The Immortal Dragon. However, he gave all that up to support his wife Miku's career, becoming the most intense house husband you'll ever see. The Way of the Househusband is a hilarious take on the mundane, with Tatsu's intense personality and intimidating personality juxtaposed against the domestic work he undertakes. At its heart, though, there is a sweetness to the show. Everything Tatsu does is to make Miku's life better, and we love him for that.
When is next season of Way of the Househusband? Season 2 of Way of the Househusband debuted in Japan on January 1, 2023, and was quickly shared on Netflix. A third season of the anime has not been announced to date.
Best anime on Netflix: Neon Genesis Evangelion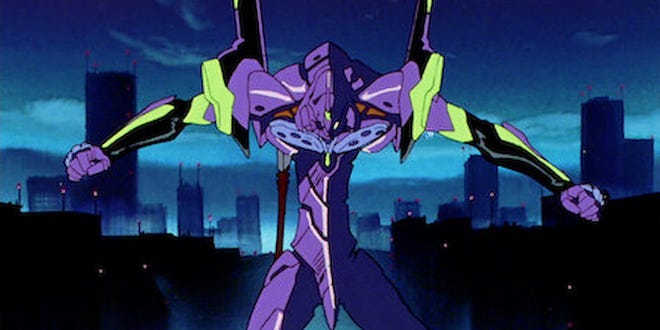 You can't deny the influence of Neon Genesis Evangelion within the anime industry. The groundbreaking mecha anime was a classic almost as soon as its final episode aired in 1996. Its mixture of deep, disturbing personal relationships with massive robot battles means that few shows have been able to top it in the nearly three decades since. Everything from the winding timeline to the animation to the mind-blowing imagery makes this series a must-watch for anime fans.
When is the next season of Neon Genesis Evangelion? With a series of movies released after the past few years, the series' director Hideaki Anno feels he's wrapped up the story he set out to tell with Neon Genesis Evangelion. As such, we wouldn't expect more films or seasons to be released anytime soon.
The Disastrous Life of Saiki K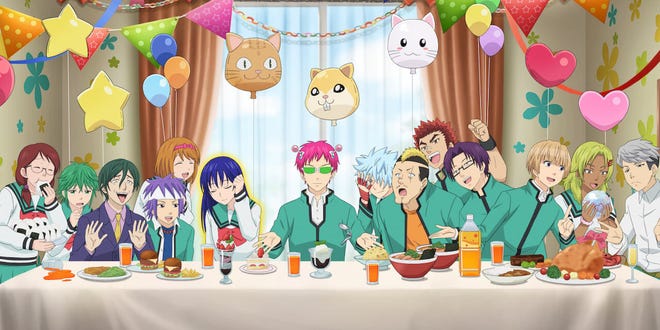 Most teenagers with unimaginable psychic powers would become a menace to society, but most teenagers aren't Kusuo Saiki. He was born with the power to do anything he could imagine but all he wants is to live a normal high school life. His efforts are constantly thwarted by the bizarre collection of students that make up his class. The show makes absurdity an art form, routinely giving Kusuo new powers when it is convenient or amusing.
When is the next season of The Disastrous Life of Saiki K? The original anime was produced by storied anime studio J.C. Staff and ran from 2016 to 2018. A sequel series was added to Netflix in 2019, but there hasn't been any word on any new content since then. It is looking increasingly unlikely that we'll get any new episodes of this hilarious anime.
Other good anime on Netflix
If you're like me however, you've watched all of these (or at least sampled them) and are looking for more. If that's where you're at, we'd also recomemnd Vinland Saga, Komi Can't Communicate, Pluto, Aggretsuko, Spriggan, A Slient Voice, Kotaro Lives Alone, Death Note, High Score Girl, The Orbital Children, and Devilman Crybaby.
---
Want to know what's coming up next in pop culture? Check out our guides to upcoming movies, upcoming TV shows, upcoming comics, and upcoming comic conventions. If you're looking for specific franchises or genres, we have all the upcoming MCU, upcoming Star Wars, upcoming Star Trek, and upcoming DC movies & TV for you. If you're a fan of superheroes and not specific to just Marvel or DC, we have overall guides to all the upcoming superhero movies and upcoming superhero TV shows (and new seasons) as well.