The future of Star Wars on screen: Upcoming films and TV shows
Thrillers, coming-of-age adventure, and more: What's next for Star Wars on screen
In 1977, Star Wars captured the imagination of viewers incorporating multiple genres including sci-fi, fantasy, and western. The special effects and elaborate costumes transported you to a whole new world while the engaging character driven story helped ground the events. The Original Trilogy became a cultural phenomenon spawning novels, comics, cartoons and more. Even today, it still holds a significant influence in entertainment.
A few years after Disney purchased the franchise from George Lucas, they reset the universe. Out of the stories prior to the acquisition, only Lucas' six films and the animated The Clone Wars were to be considered canon. Everything else was labeled 'Legends.' With an almost blank slate, the company could mold and guide the brand as they saw fit.
Under Disney's stewardship, Star Wars continues to be a juggernaut. The Sequel Trilogy, consisting of The Force Awakens, The Last Jedi, and The Rise of Skywalker, served as a good transitional step to usher in this new era. The legacy characters of yore passed the baton to a new generation of heroes. In addition, standalone films such as Rogue One and Solo, explored new corners of the world while retaining a link to the familiar.
With the rise of streaming, there has been a rush for exclusive original content. As a result, Star Wars has had a larger presence on TV through Disney+. Two seasons of The Mandalorian and its spin-off, The Book of Boba Fett look at life after the Empire's defeat. There have been animated series as well, with the final season of The Clone Wars, along with The Bad Batch, which follows an elite squad of genetically modified clone troopers almost immediately after Revenge of the Sith.
Surveying the current entertainment landscape, there is a new approach to storytelling. Marvel proves you can leverage the mediums of film and television to generate content that connects with its audience and develop a rich viewing experience. Star Wars is following the same blueprint and has various projects lined up for the future.
Upcoming Star Wars movies
From a film standpoint, the Star Wars franchise has been very quiet. Their most recent movie, The Rise of Skywalker, came out in December of 2019 and concluded both the Sequel trilogy and the Skywalker Saga as a whole. Part of the reason for delays is a change in strategy following the tepid response to anthology film Solo. The resulting pivot combined with the pandemic and other factors has delayed progress on planned films. But don't fret because there are new films on the way. For fans who waited 15 years for the Prequels, another year or two won't seem that long. And as we'll mention later, there are other ways to receive your Star Wars fix in the meantime.
Untitled Taika Waititi film
Rogue Squadron
Rian Johnson trilogy
A Droid Story
Untitled Kevin Feige film
Untitled Taika Waititi film
During the 2020 Disney Investor Day presentation, Kennedy mentioned a Star Wars film from Taika Waititi that was in development. Though most of the information about the project is still unknown, in a May 2022 article in Vanity Fair, the president of Lucasfilm revealed that screenwriter Krysty Wilson-Cairns is helping write the script and that it would most likely be the next movie in the franchise. This isn't Waititi's first foray into Star Wars, as he directed Chapter 8: Redemption of The Mandalorian and voiced IG-11, the assassin droid.
Rogue Squadron
Rogue Squadron is the name of the Rebel Alliance squadron founded by Luke Skywalker that appears in video games and Expanded Universe novels. It is also the name of an upcoming movie directed by Patty Jenkins. Despite drawing inspiration from the previous material, Rogue Squadron will be an original story that introduces a new generation of skilled pilots. The group set out on dangerous missions to prove their merit and skill, which will no doubt be a high-octane thrill ride. Initially scheduled for a Christmas 2023 release, delays have pushed the release of the film further back.
December 10, 2020
Rian Johnson Trilogy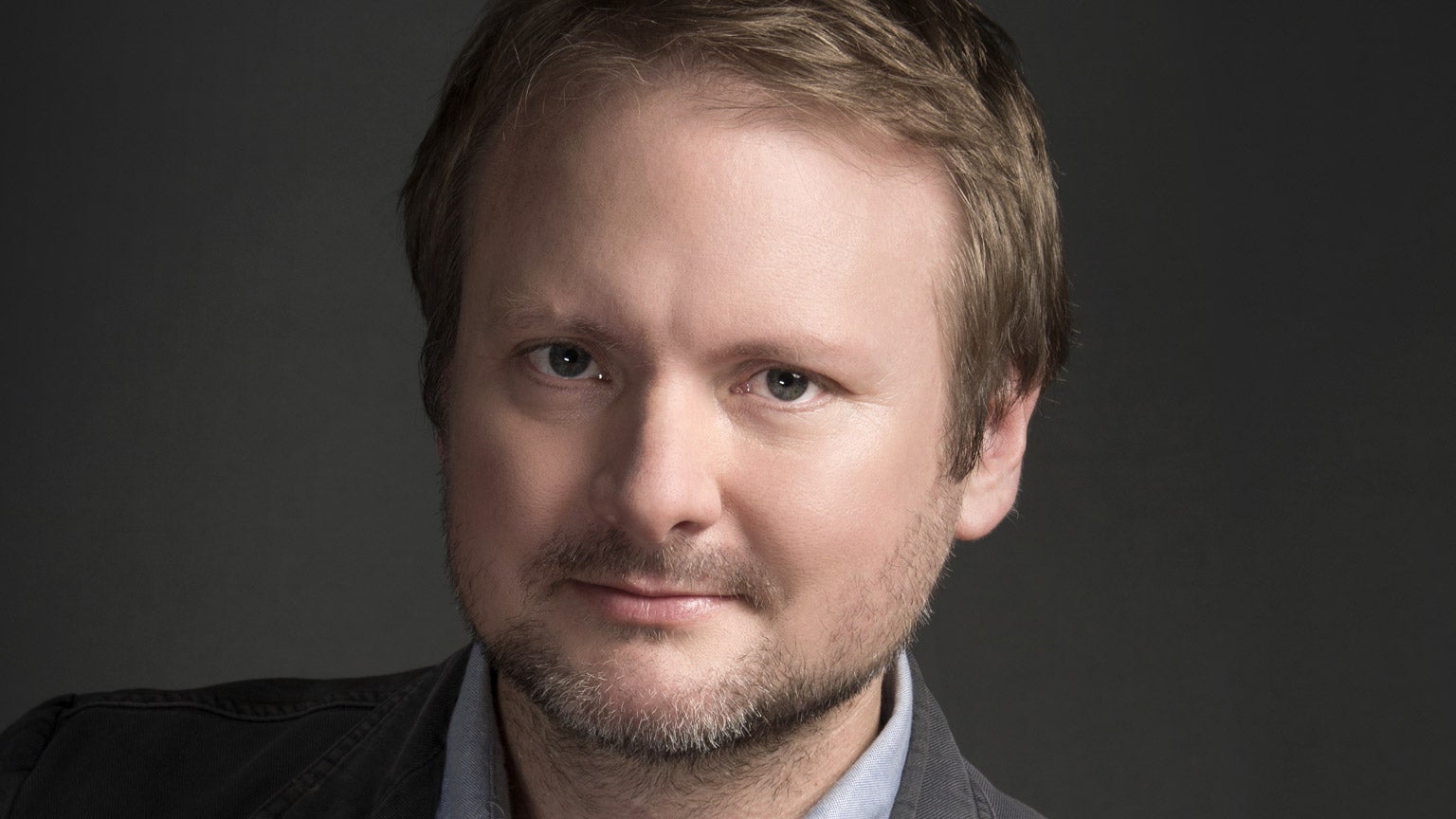 A month before The Last Jedi hit theaters, it was announced that Rian Johnson would be creating his own Star Wars trilogy separate from the Skywalker saga and involving all-new characters from a different corner of the galaxy that has never been explored. Johnson himself would write and direct the first installment, and his frequent collaborator, Ram Bergman, would produce. However, these films are currently on the back burner with Johnson busy developing the Knives Out movies for Netflix.
A Droid Story
The Star Wars franchise is also branching out into animation features beginning with A Droid Story, which will be developed by Lucasfilm Animation and Industrial Light & Magic and will premiere on Disney+. The tale revolves around a new hero who sets out on a quest guided by legacy characters R2-D2 and C-3PO. No release date has been set.
Untitled Kevin Feige film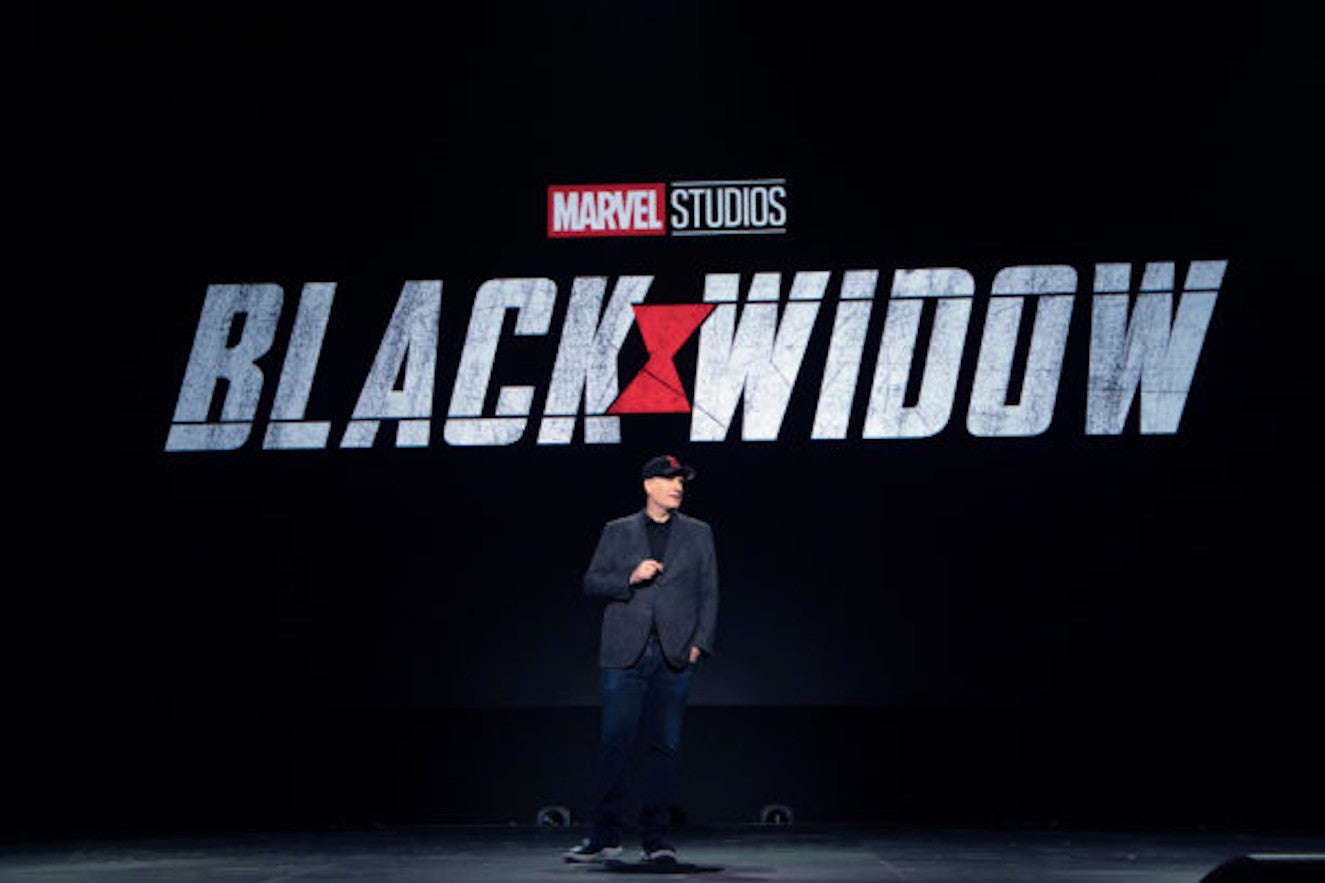 In 2019, The Hollywood Reporter broke the news that Kevin Feige, the Marvel Cinematic Universe architect, met with Kennedy and studio co-chairmen Alan Horn and Alan Bergman to discuss a possible Star Wars project. Two years later, Deadline reported that screenwriter Michael Waldron was tapped to develop the script. Both he and Feige worked together on Loki and the recent Doctor Strange and the Multiverse of Madness. However, Kennedy threw a little cold water on the reports in the Vanity Fair piece. " I would love to see what movie [Feige] might come up with. But right now, no, there isn't anything specifically." That doesn't mean they're not developing a film. The Lucasfilm president is very protective of the Star Wars intellectual property. In the past, she has parted ways with directors Phil Lord and Christopher Miller (Solo) and Colin Trevorrow (The Rise of Skywalker) when their visions didn't match. Perhaps Kennedy is still trying to work out a story that she and Feige can agree upon before confirming the project.
Upcoming Star Wars TV shows
Star Wars has been pretty consistent providing content for Disney+. When the streaming service launched, The Mandalorian was an instant success. Since then, the following new and returning series have visited different areas of the universe and brought back familiar faces while introducing new characters into the fold. Even some of the originally planned standalone anthology films, such as Boba Fett, received new life on television. The recent success only guarantees further expansion with a full slate of shows planned for the future. These streaming shows can be a nice way to tide you over until Star Wars returns to the big screen.
Obi-Wan Kenobi (May 27, 2022)
Andor (August 31, 2022)
Ahsoka (2023)
Skeleton Crew (2023)
The Mandalorian Season 3 (2023)
The Acolyte
The Bad Batch Season 2 (2022)
Young Jedi Adventures (Spring 2023)
Lando
Obi-Wan Kenobi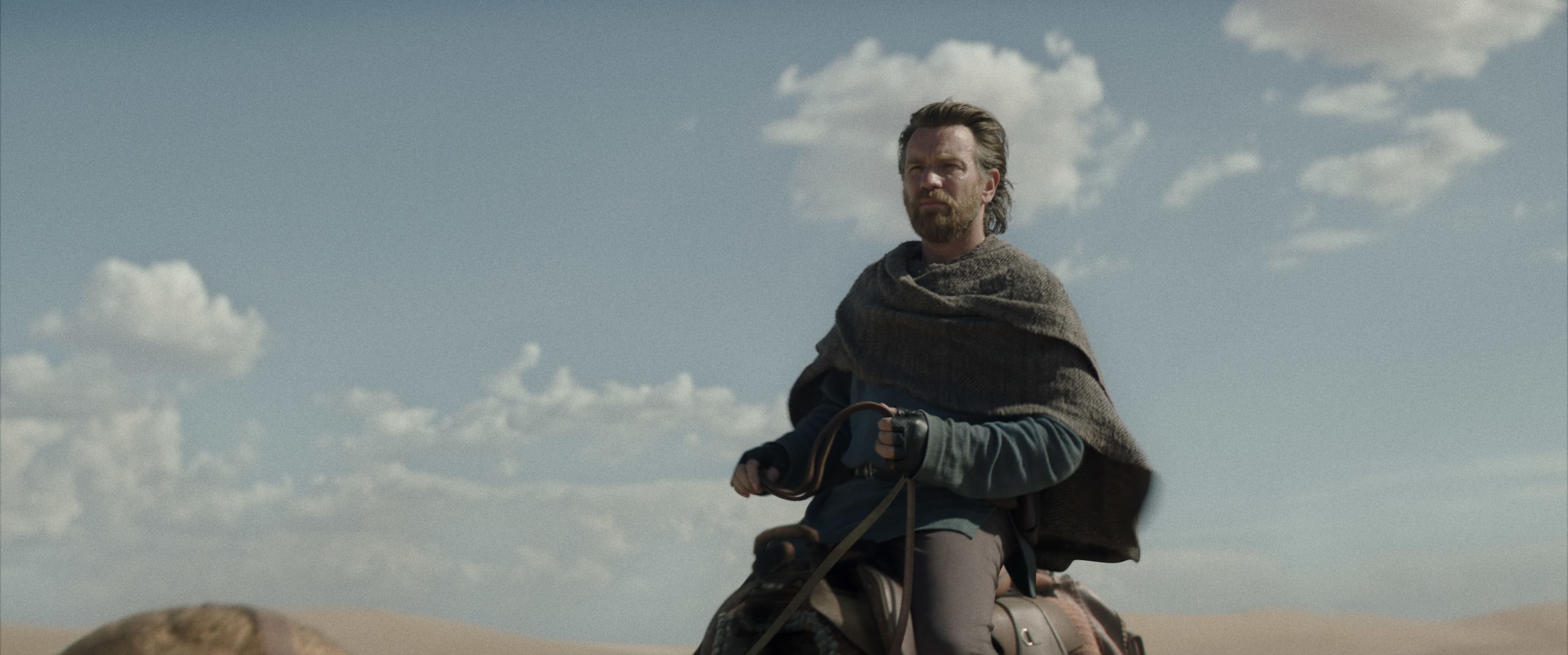 The events of the Disney+ miniseries occur 10 years after Revenge of the Sith with Ewan McGregor reprising the titular Jedi Master role. Kenobi is on the desolate planet of Tatooine keeping an eye on a young Luke Skywalker when his solitary life in exile is interrupted. He embarks on an important mission but must be careful because the Empire is searching for the last remnants of the Jedi. Also reprising their Prequel trilogy roles are Hayden Christensen as Anakin Skywalker/Darth Vader, Joel Edgerton as Owen Lars, and Bonnie Piesse as Beru Lars. Moses Ingram, Rupert Friend, and Sung Kang play members of the Inquisitorius, a mysterious group of force sensitive individuals tasked with hunting Jedi who survived Order 66. Deborah Chow directs all six episodes with Joby Harold serving as showrunner. Obi-Wan Kenobi debuted its first two episodes on May 27, 2022.
Andor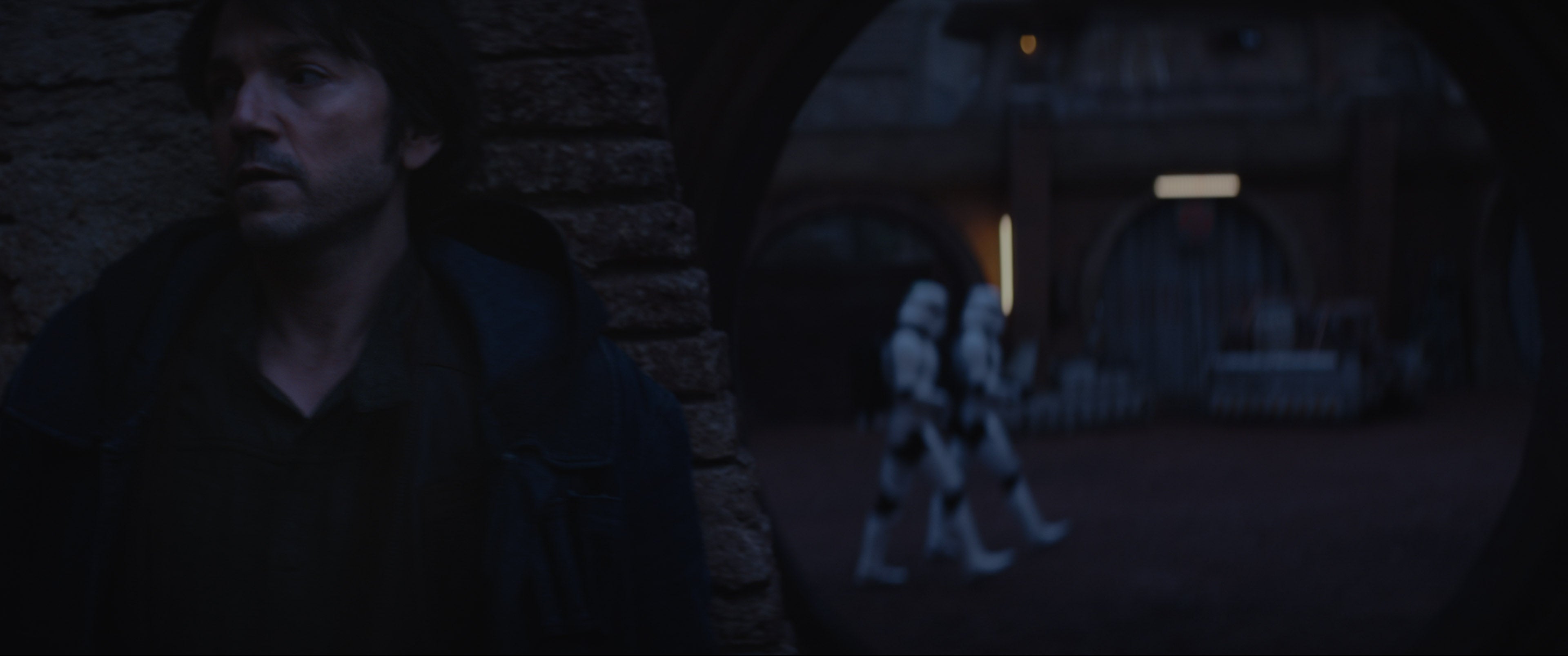 Diego Luna's Cassian Andor is a Rebel captain and intelligence officer that first appeared in Rogue One. In his upcoming Disney+ show, we dive more into his character and the formative years of the Rebel Alliance. Andor's home world is destroyed by the Empire placing him in a cynical but revolution averse place. When he witnesses another planet gradually torn apart, he takes it upon himself to resist the threat by any means. Genevieve O'Reilly returns to her role as Mon Mothma while newcomers Stelan Skarsgård plays a Rebel Leader named Luthen and Fiona Shaw plays a woman named Maarva. Adria Arjona, Denise Gough, and Kyle Soller join the cast in unspecified parts. Tony Gilroy, who co-wrote Rogue One, is the series creator and showrunner. The first two seasons will consist of 12 episodes each with the second season expected to begin filming in the Fall of 2022. Andor will have a two-episode series premiere on August 31, 2022.
Ahsoka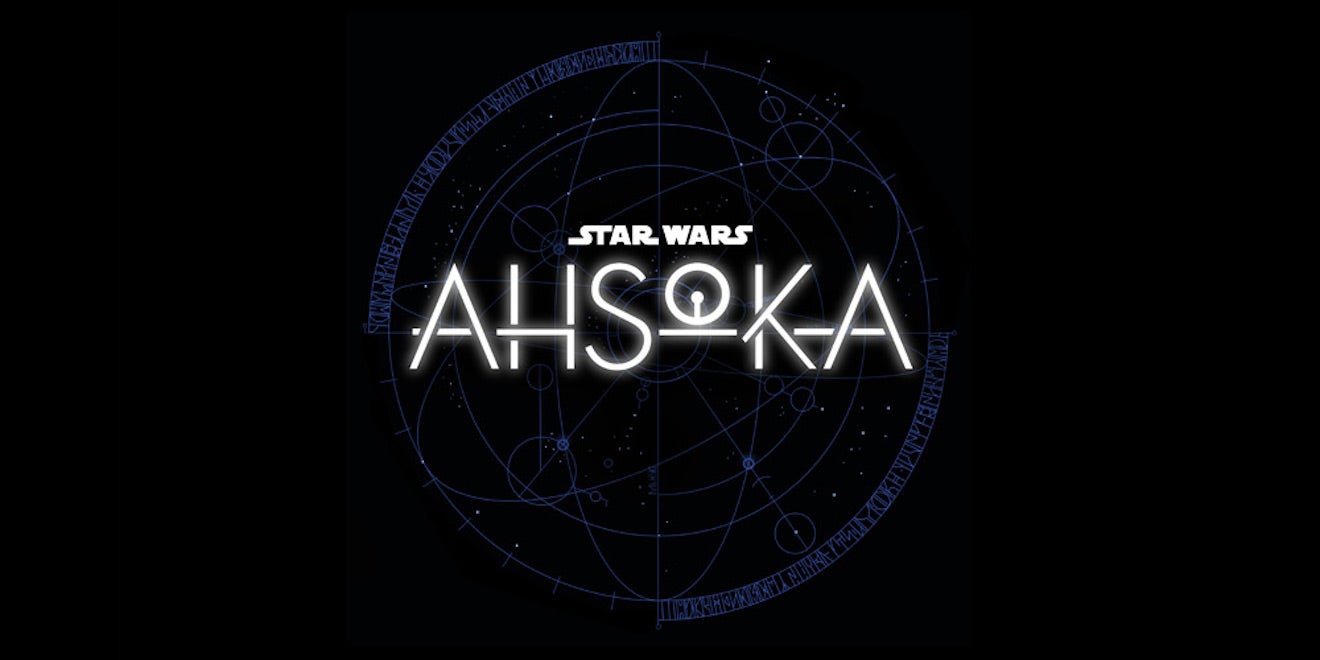 Ahsoka Tano made the jump from animation in The Clone Wars to appear in Chapter 13 of The Mandalorian with Rosario Dawson stepping into the live-action role originally voiced by Ashley Eckstein. No plot details have been revealed about the spin-off, but it is set in the same timeline as The Mandalorian and is a part of an eventual climactic story event. We know based off of the character's guest appearances, she is searching for Grand Admiral Thrawn, who may also be with her friend Ezra Bridger. Ahsoka is being developed by Dave Filoni and John Favreau. Ahsoka is expected to debut in 2023.
Skeleton Crew
Jon Watts has a new series given the codename Grammar Rodeo. It takes place in the post reconstruction era following the events of Return of the Jedi in the same timeline as The Mandalorian/Ahsoka. At Star Wars Celebration, Watts said, "It's the story of a group of kids, about 10 years, from a tiny little planet who accidently gets lost in the Star Wars galaxy. It's a story of their journey, and finding a way home." Watts and collaborator on Spider-Man: Homecoming, Chris Ford, are co-creators and co-executive producers. It will star Jude Law and is expected to arrive in 2023.
The Mandalorian season 3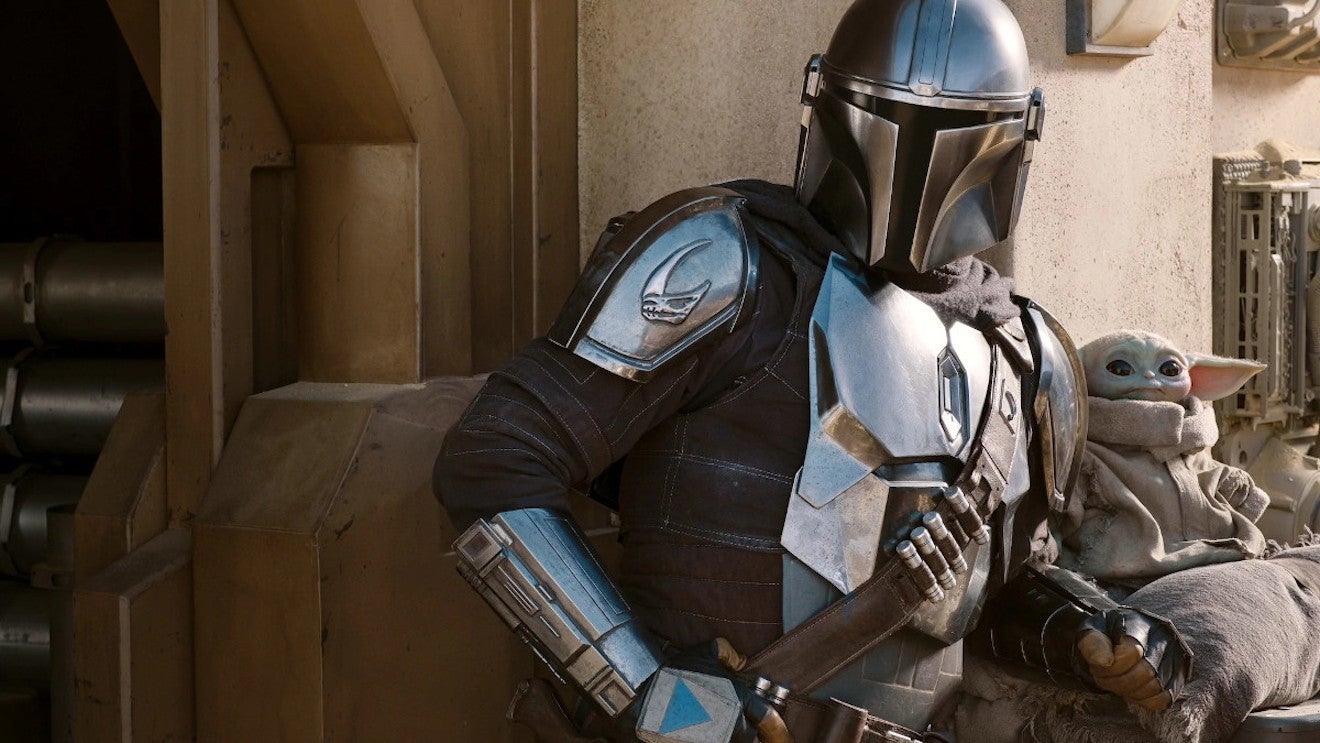 We caught up with Din Djarin during The Book of Boba Fett, and his appearance set up possible narratives for the third season of The Mandalorian. Grogu makes a decision on his Jedi training and then there is the matter of the pesky Darksaber. Creator John Favreau wrote much of the new season, and characters Greef Karga (Carl Weathers) and Bo-Katan Krze (Katee Sackhoff). From a clip shown at Star Wars Celebration, Mando goes to Mandalore to seek forgiveness for his past transgressions. Although filming has already ended, new episodes aren't expected to be released until 2023.
The Acolyte
Leslye Headland, co-creator of Russian Doll, is developing her own project which takes place 100 years before The Phantom Menace. Headland describes The Acolyte as a mystery thriller set during a booming and tranquil time of the galaxy. She wants to examine the political, personal, and spiritual things that came up in the time period and was curious how a Sith lord could infiltrate the Senate without any Jedi detecting him. The show is in its casting phase with writing largely complete. There is no announced release date.
The Bad Batch season 2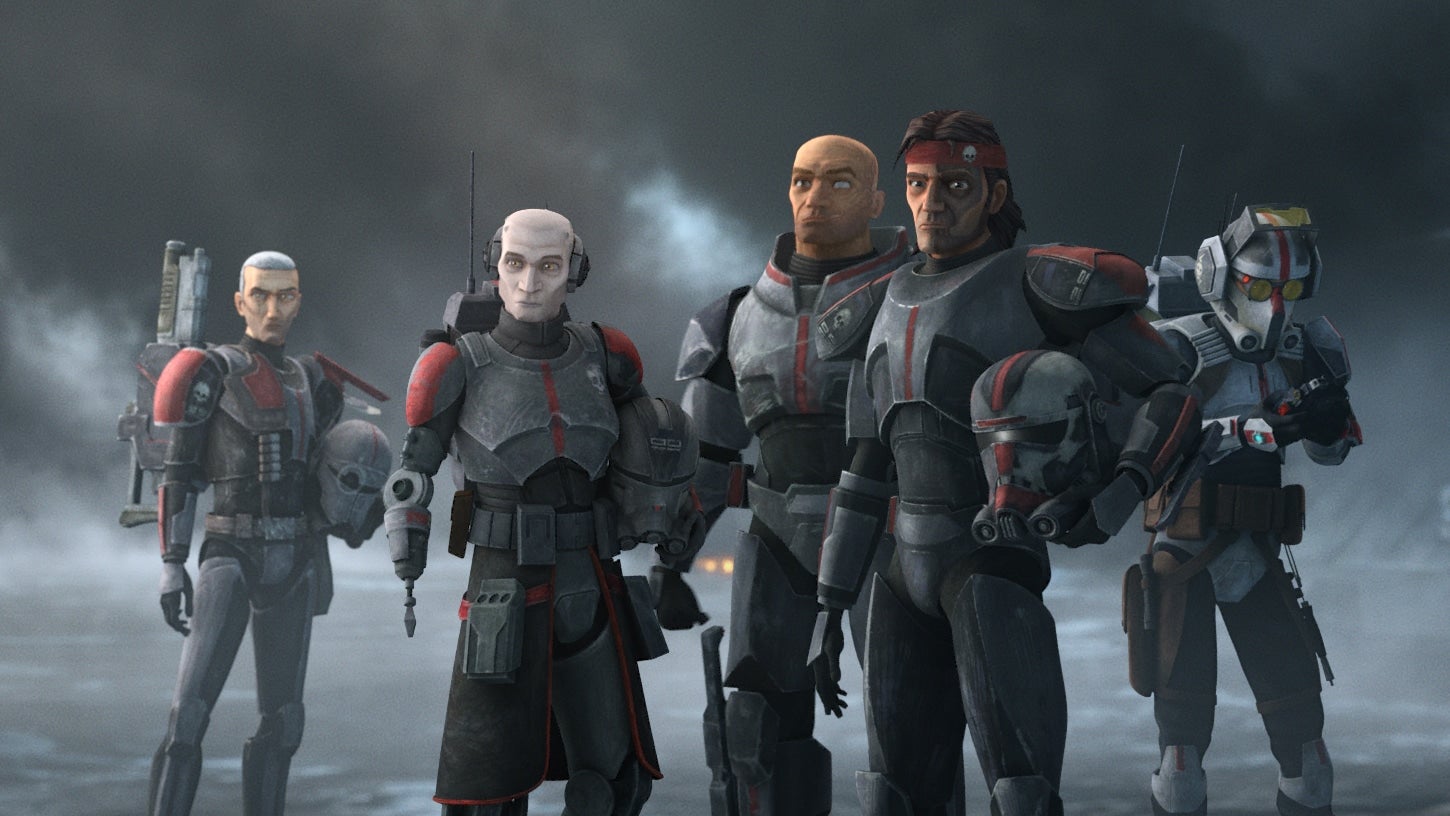 Clone Force 99, the elite squad of clone troopers with genetic mutations, will return for a second season. When we last left the team, a new normal was established when they were forced to leave their home world. Despite adding a new member in the young Omega, their former colleague Crosshair decided to part ways. The Bad Batch is executive produced by Brad Rau, Jen Corbett, Athena Yvette Portillo, and Dave Feloni and stars voice actors Dee Bradley Baker and Michelle Ang. Season 2 of the Disney+ original was announced to launch in 2022, but there haven't been any new updates recently.
Lando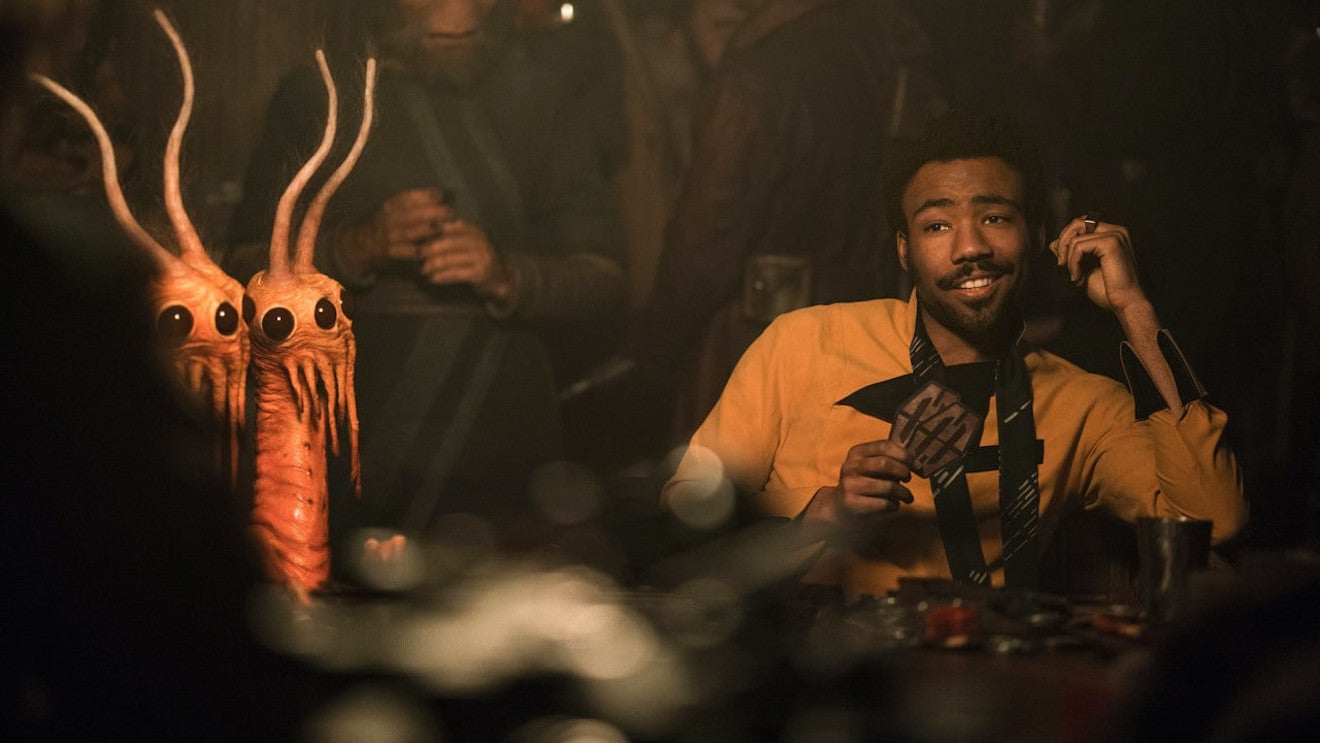 Lando Calrissian is one of the most charismatic scoundrels in the Star Wars Universe, so it would make sense to create a show centered on the beloved former owner of the Millennium Falcon. Justin Simien, the brilliant mind behind Dear White People, is developing the event series. There is no word yet whether Lando will feature the younger version played by Donald Glover or the OG, Billy Dee Williams.
Young Jedi Adventures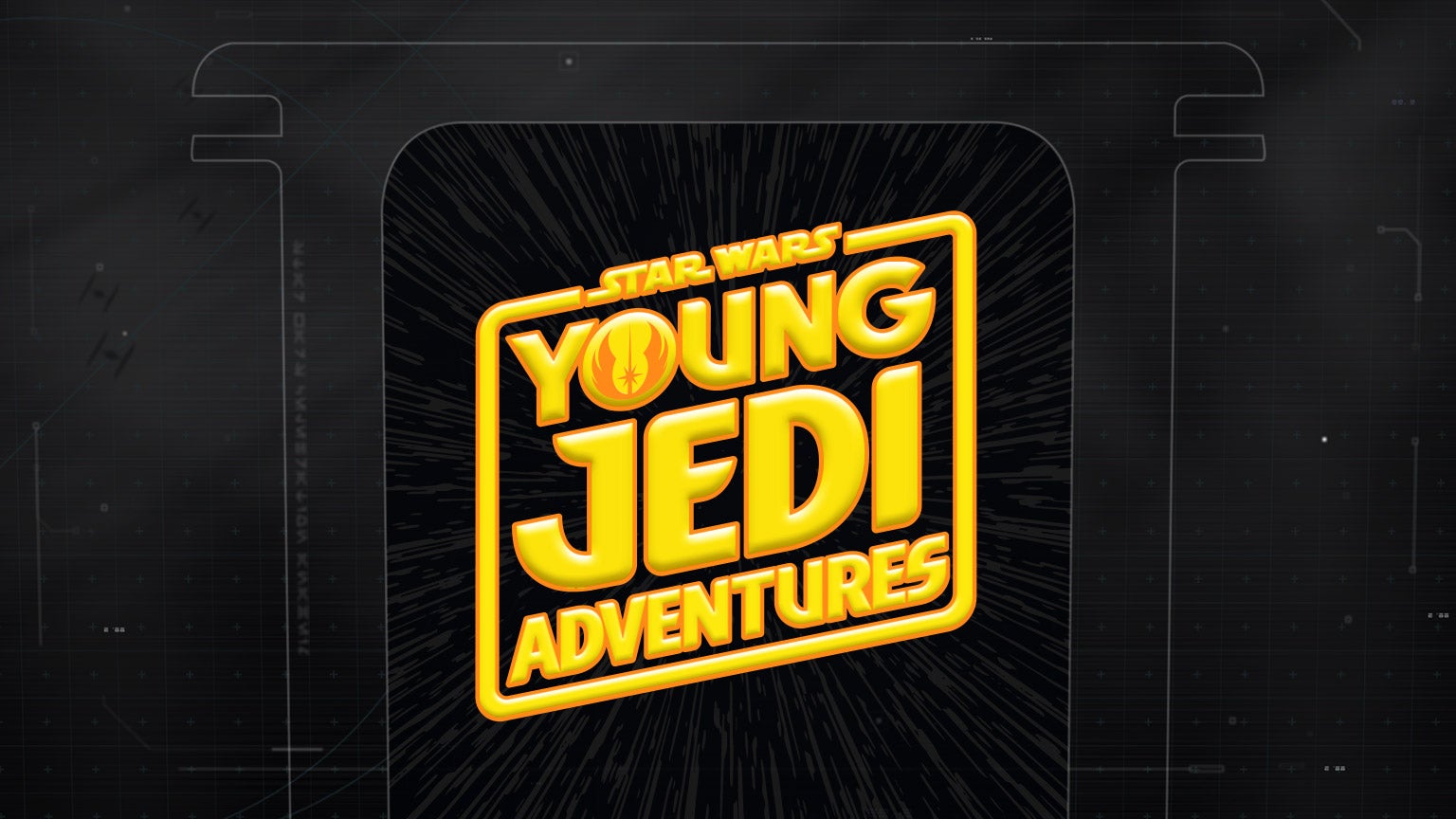 Announced at Star Wars Celebration, Young Jedi Adventure will be the first series to take place in the age of the High Republic, an era centuries before the Phantom Menace. It will follow a class of aspiring Jedi younglings as they begin their training to become Jedi knights. Their journey will involve topics of compassion, self-discipline, teamwork, friendship, and patience. It's a full-length animated show geared towards preschoolers, early grade schoolers, and families. The creative team involves James Waugh as executive producer, Michael Olson as executive producer and showrunner, Elliot Bour as supervising director, and Lamont Magee as consulting producer. Young Jedi Adventure will arrive to Disney+ and Disney Junior in the Spring of 2023.