What are we all enjoying this weekend?
The TV, movies, and comics that the Popverse team is planning on checking out this weekend
As groundhogs from around the world have been announcing conflicting news about whether we've got six more weeks of winter or an early spring (Punxatawney Phil is for six more weeks, Wiarton Willie says early spring), we're simply glad that we've at least passed the mid-point of this year's seemingly interminable winter. Plus, it's a brand new month, full of brand new possibilities. Also, some brand new opportunities to check out cool stuff on the weekend.
So check out what we're checking out below, and feel free to read/watch along with us. If you want to learn more about the Popverse team's taste, check out our favorite movies, TV shows, and comics of 2022. And if you've got something that you're excited to check out this weekend, comment below and let us know.
Ashley V. Robinson (Video Producer):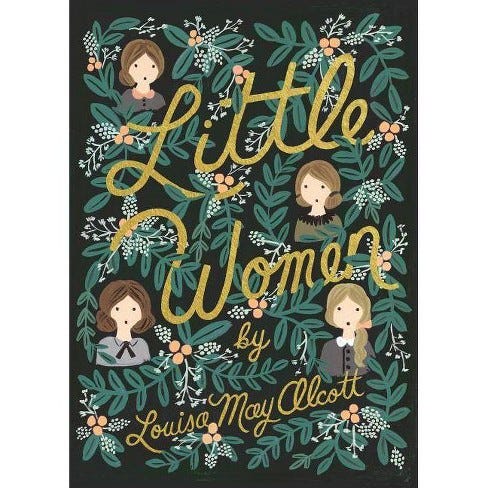 Last year on my 12-hour *insert swirly eye emoji here* flight back from MCM London, I watched a lot of movies on the plane. Like a lot of movies. Amongst the slough was DC League of Super Pets - which I'm not watching this week, but is high key very excellent and you should check out if you slept on it last year – and Great Gerwig's 2019 Little Women. Since then I was gifted a copy of the book which I recently cracked open and started to read. It's a classic for a reason, and I'm really enjoying making my way through it.
My pet comic book project will also be to put together a reading list for myself based on the announcements which have come out about the future of DC Studios. There's a lot of characters and properties I'm very familiar with and a lot I'm not. What a perfect excuse to dive in and read more comics?
Chris Arrant (Editor in Chief):
Comics. I have an advance copy of the new Invincible Compedium Volume 1, collecting the first 48 issues of this superhero epic. Yes, I have it in single issues... I even have some of them in trade. But having it all in once place inside one massive spine gives me a good excuse to re-read it all.
Outside of that, I am playing dueling games - Red Dead Online and Mario Kart 8. Yes, they have a lot in common... me. (And in the latter case, my wife Melissa beating me thoroughly in multiplayer).
Graeme McMillan (Staff Writer):
There comes a point in every comic book fan's life when they have to accept the truth: there are far too many comic books around to keep track of everything you want to, and sometimes things fall through the cracks. Sometimes, that means you'll end up catching up on some fun reads far later than everyone else — hi, Image's Massive-verse, I'm glad I finally got there — and other times, it means that you're suddenly four or five issues behind on The Flash even though you could've sworn you were up to date. (And just as the One-Minute War gets underway, too!) This weekend, I'm going to be playing catch-up with a bunch of old and new favorites, and I'm surprisingly excited about it; as jaded as it's easy to become, I really love superhero comics and the possibilities and stories they offer on a weekly basis.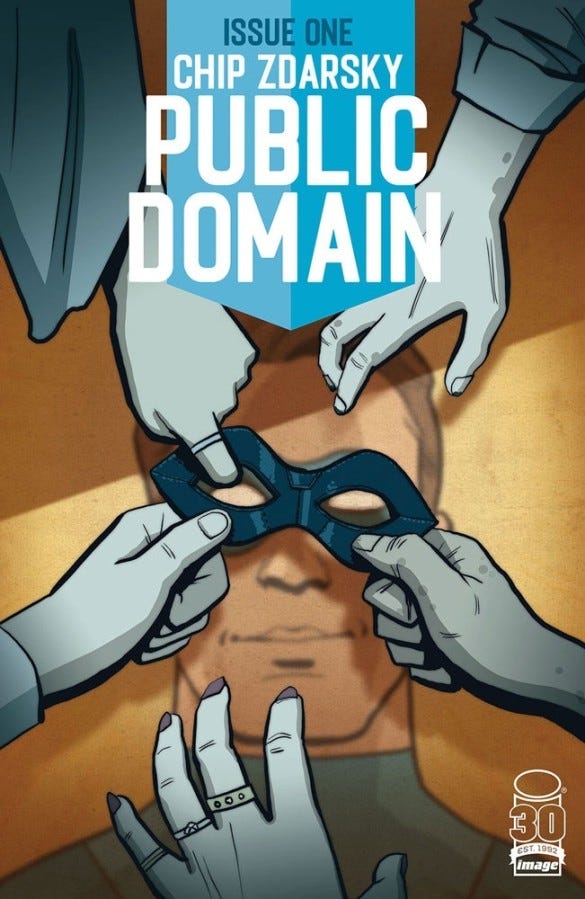 Tiffany Babb (Deputy Editor):
Our EIC Chris listed Chip Zdarsky's Public Domain as his top comic of 2022, so I had to pre-order that first trade. It has finally come in the mail, and I can't wait to dive in. I think Zdarsky is has a great voice and style, and the topic itself is something we should all reckon with more.
I am also a big listener of podcasts and audiobooks, and I've saved up a good chunk of backlog to work through this weekend as I go about doing housechores. The podcasts I'm most excited to catch up on are Planet Money, 99% Invisible, and Sidedoor. I highly recommend all three for anyone interested in short-form, fascinating reporting about stories you never knew you wanted to know about.
Veronica Valencia (Video Editor/Admin):
With another Friday comes another batch of new episodes of The Legend of Vox Machina season 2! The season so far has been incredibly fun and It's been great to dive into the backstories of Vex and Vax and watch Keyleth shine in these episodes. Also… Scanlan. I just love Scanlan and he's also had some great musical moments. I'm excited to see what's next and how many more doors will prove to be an issue for our group.
---
What are you checking out this weekend? Comment below, and let us know!
---
Superman Legacy: Everything we know about DC's new flagship movie from James Gunn