What are we all enjoying this weekend?
The TV, movies, and comics that the Popverse team is planning on checking out this weekend
It's been exciting to hear about all the fun new movies coming out of Sundance over the week (when, oh when will we be able to watch Shortcomings?). But alas, none of us made our way over to Park City this year. But that doesn't mean that we're not checking out some very cool new stuff this weekend anyway.
So check out what we're checking out below, and feel free to read/watch along with us. If you want to learn more about the Popverse team's taste, check out our favorite movies, TV shows, and comics of 2022. And if you've got something that you're excited to check out this weekend, comment below and let us know.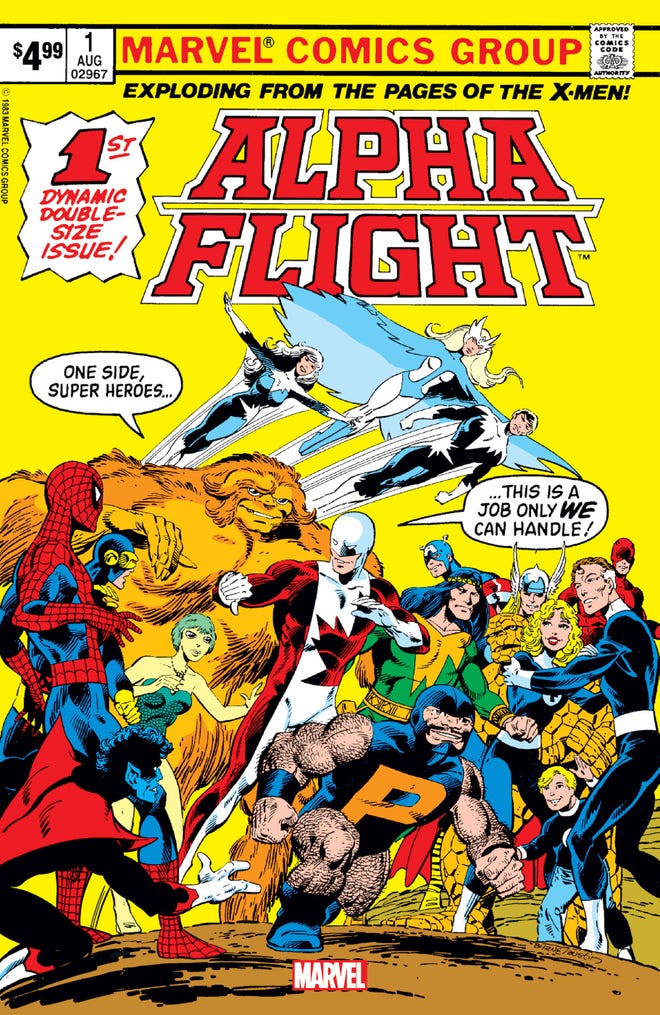 Ashley V. Robinson (Video Producer):
This week I find myself deep in the thralls of comic book script writing. I am finishing up an issue of my series, Aurora and the Eagle, and beginning to script the final issue. The series stars a Canadian and an American superhero and it's important to me to give each character a distinct and unique voice, as well as plenty of jokes and references to celebrate the country's they come from. That in mind, I've been deep in the John Byrne Alpha Flight comic book series which began in the early '80s.
On the other side of the same coin I'm rewatching the first series of the CBC's new series from Andrew Phung – Run the Burbs! The second season is airing in Canada right now. I love the first season and revisiting it gives me peak nostalgia for my homeland. It's also a sharp reminder of how much I need to upgrade my comedy.
Chris Arrant (Editor-in-Chief):
This week is a mix of waiting rooms, car rides, and little bit of work. To pass the time in those first two (when driving, of course) is a good, long memoir. For this week, it's Ron Perlman's Easy Street (The Hard Way). I am just a few chapters in, but already I'm engrossed by Perlman's (and co-writer Michael Largo's) conversational prose style, expertly aided by fascinating stories of the movie theater industry in the late '50s, to stories of running around the Northeast acting scene with a young Al Pacino.
Don't spoil me on the ending, but I'm hopeful once I get to the bits I know Perlman for that it kicks into another gear.
Graeme McMillan (Staff Writer):
Even before Glass Onion: A Knives Out Mystery became one of the highlights of my holiday break, I was predisposed to be excited about Rian Johnson's new TV series, Poker Face — not only do I love Natasha Lyonne like all good people, but I also love Columbo, reportedly one of the primary inspirations and influences behind the new show. I am unreasonably excited about the return of the Mystery Of The Week-style show in general, but coming from the man behind the fun, twisty, and certainly not-taking-itself-too-seriously Glass Onion, I've been counting down the days until it launches. Endlessly excited about this one, and wishing we had a whole season to binge already.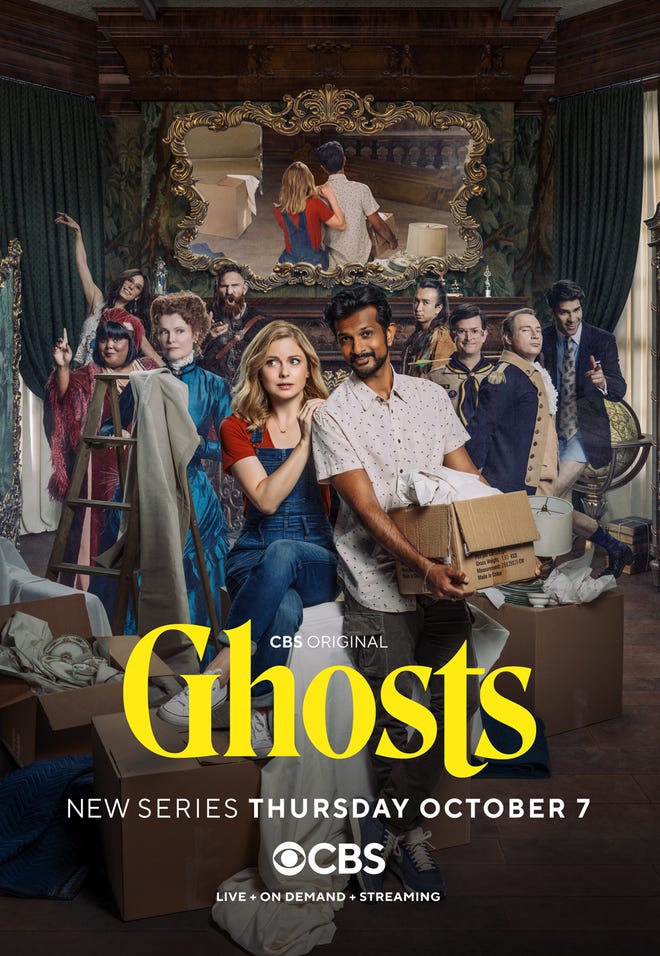 Tiffany Babb (Deputy Editor):
I have, over the past few months, become a Ghosts stan, and I've finally caught up (as far as I can on my streaming services) with both BBC and CBS series. It's fun to watch two ongoing versions of a series (though really, it's more of a shared concept, since the casts of characters are so different), and I'm enjoying all of their little nuances and differences. I have been hoarding the two newest episodes of the American show to watch this weekend, and I am really looking forward to it. There's something very calming and sweet about this show, and the ghosts' many wacky antics never fail to make me laugh.
Veronica Valencia (Video Editor/Admin):
Something I enjoy that really helps turn my brain off and be entertained for a few hours is reality shows. Competition, dating shows, home renos, good ole Catfish, I enjoy a handful of them. I recently found there is a reality show called The Traitors, which is basically 20 people (10 newcomers, 10 reality TV stars from various shows) come together to play an elaborate game of Werewolf/Mafia, that also plays like a murder mystery game, that takes place in a castle, with Alan Cumming as the host? YES. SIGN. ME. UP! Also not to mention Cirie Fields, Survivor LEGEND, is one of the contestants? I mean... they got me, I'll be watching.
---
What are you checking out this weekend? Comment below, and let us know!
---
What Makes DC 'DC'? Inside the formula for success for Batman, Wonder Woman, Superman, and more