What are we at Popverse enjoying this weekend?
The TV, movies, and comics that the Popverse team is planning on checking out this weekend
It's been a roasty toasty week here in good ol' Southern California. In fact, it seems like the Popverse team (though scattered across the country) are all dealing with some sort of heat or another. It's certainly that time of the summer where you're starting to look forward to the Fall.
As for what we've been doing all week beyond attempting to beat the heat, Popverse has taken a trip to McDonalds to check out the new Loki tie-in, written about goodness and religion in Good Omens, and reported on some potentially MCU-changing stuff in the upcoming The Marvels. But now it's time for the weekend and relaxation and other sorts of fun! Here's what we're checking out this weekend.
Ashley V. Robinson (Video Producer)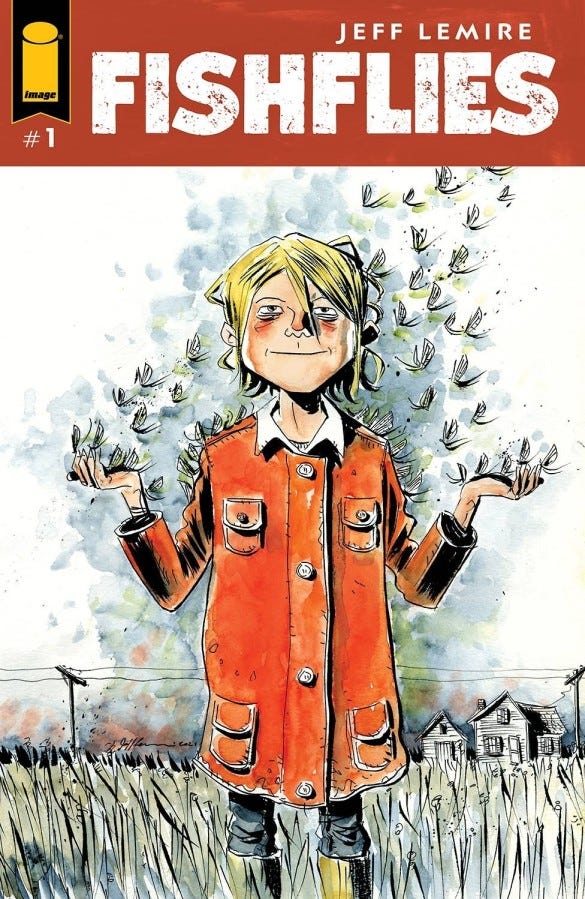 Happy New Blue Moon in Leo Week, friends! I mulled over writing about this cool new candle I got to celebrate the occasion, but maybe that's something I'll keep for another day! As I mentioned last week, I am now deep in the throws of V.E. Schwab's The Invisible Life of Addie Larue. My Native French Speaker judge-iness was high when I discovered Addie is French (yes, yes, the last name give it away), and I had been very pleased the way this story has unspooled in both of my National Languages.
This week is Final Order Cut Off for Fishflies #2 by: Jeff Lemire and I really want to encourage folks to check out the series and read the first issue (currently available!). Ahead of hosting Jeff Lemire's spotlight panel at San Diego Comic-Con, I got caught up on his recent comics including Fishflies and let me tell you – IT IS AWESOME! This is probably a slight spoiler for what I'll be checking out next month, but the former comic book retailer in me wants to impart the power of FOC to you, our Popverse readers.
Graeme McMillan (Staff Writer):
It's been a very strange week here in Popverse Towers: Portland Edition; we've had a heatwave all week that's left everyone all a-kerfuffle, and out of sorts because these old houses aren't built for temperatures above 100 degrees for a full week. We don't even have central AC! All of which is my way of saying: this weekend, I'm going to be enjoying not melting and feeling uncomfortable at the very thought of doing anything at all whatsoever. (And if this heatwave continues beyond that is currently forecast, pray for me.)
When it comes to media, I got a copy of Star Wars: Return of the Jedi - From A Certain Point of View in the mail this week, and I'm looking forward to digging into that. It's got stories from Sarah Kuhn, Danny Lore, Saladin Ahmed, and Charlie Jane Anders, as well as Alyssa Wong, Kristin Baver and a bunch of other people I enjoy, so it'll be fun to escape into a galaxy far, far away for a bit where things will, ideally, be much cooler than they are in the real world. Yes, even Tatooine is likely to be less warm than it's felt here; it's been that unpleasant.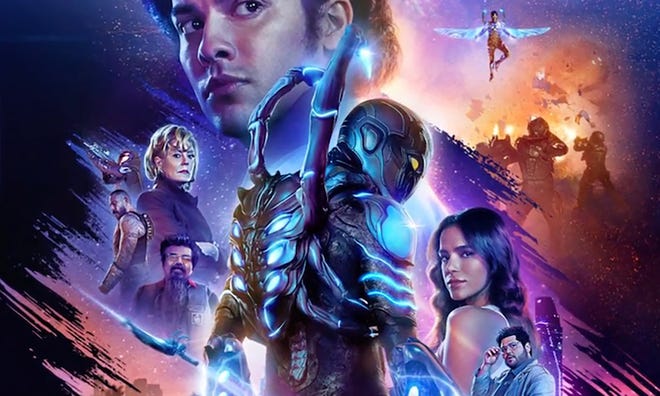 Illianna Gonzalez-Soto (Marketing Coordinator):
What am I enjoying this weekend? Exactly what you all should be enjoying as well: Blue Beetle. Even if you're not this biggest fan of this blue winged superhero, it's especially important to support films with BIPOC representation during their opening weekends, so that we can get more films with BIPOC leads (hi, Xolo Maridueña!) in the future. Blue Beetles' actors, directors, and creators could not actively promote their film due to the WGA Strikes, so it's up to us to act like Jaime Reyes and save the day!
Tiffany Babb (Deputy Editor):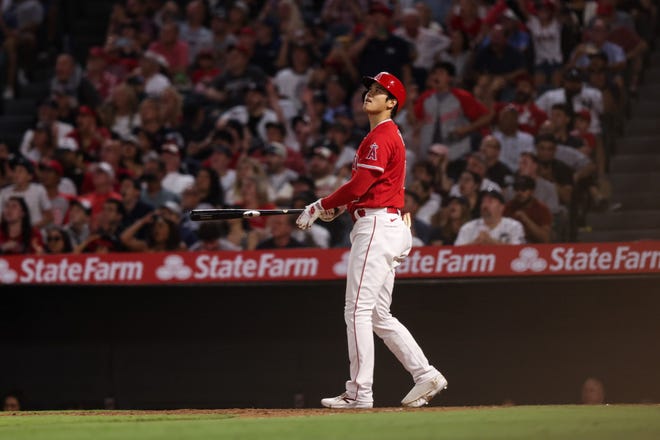 I am going to a baseball game today to check in on everyone's favorite boy - Shohei Ohtani. So I'm looking forward to that (even though things are looking very dire for the Los-Angeles-but-really-Anaheim Angels). Beyond that, it's a fairly busy weekend for me as I prep for a craft fair next week and then tabling Long Beach Comic Con after that (stop by and say hi), but I hope I'll be able to make some time to hit up the movie theater and see Blue Beetle, or at least catch up on Only Murders In the Building at home.
Veronica Valencia (Video Producer):
This weekend, I'm very excited I get to go out on a boat and spend some time on the water, and eating some delicious seafood afterward! I'm looking forward to chatting with my friends, who I'm sure will also have books and we will be discussing our latest reads. I know I'll be chatting about the Shatter Me series by Tahereh Mafi. I just finished the second book, Unravel Me, and am already ready to jump into the third book. The first two books were a littler slower than what I'm used to, and I can tell it's building up to something big, so I'm eager to finally know what that big thing is!
---
Support Popverse (and get more Popverse!) for only $5.99 a month.